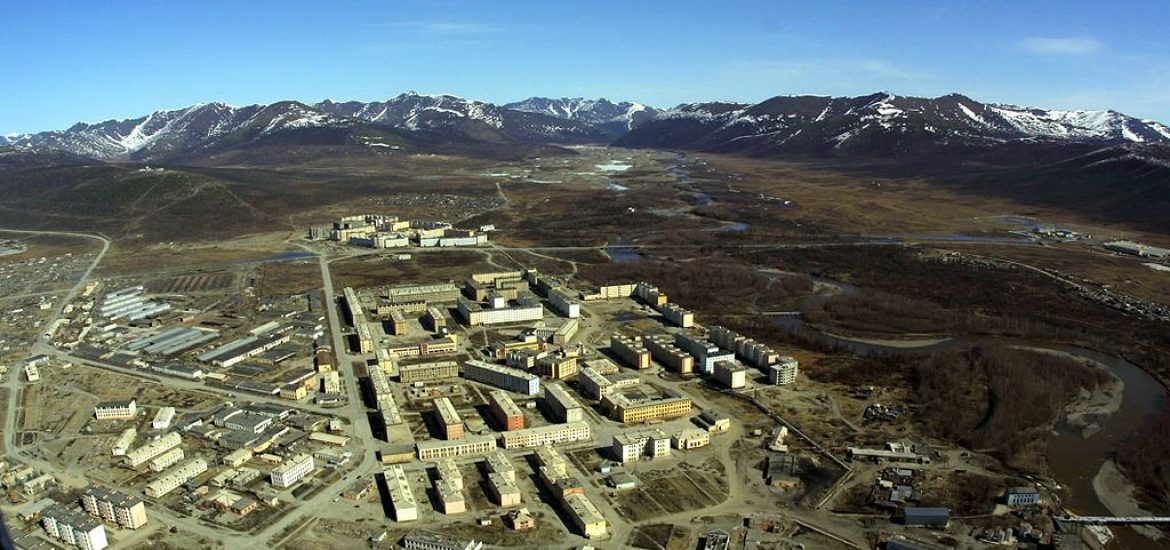 Russia's floating nuclear power plant, known as a "floating Chernobyl", has arrived at the Arctic port of Murmansk after leaving St Petersburg and sailing past Norway.
The brutalist Akademik Lomonosov is designed to provide energy for remote Arctic coastal areas and is due to travel another 5,000km to Pevek in the region of Chukotka, across the Bering Strait from Alaska. 
Russia's state nuclear company Rosatom, which owns and operates the 144 metres long and 30 metres wide so-called nuclear Titanic, said it was a new way to power remote regions. But Greenpeace said it posed "a shockingly obvious threat to a fragile environment which is already under enormous pressure from climate change". 
The dual-reactor ship is due to begin operations in Pevek next year, replacing an ageing coal-fired power station and the ailing Bilibino nuclear plant, on which 50,000 Chukotka citizens currently rely.
It is projected to reduce the carbon footprint in the Arctic by tens of thousands of tonnes of carbon dioxide emissions each year. 
Once in operation, the Akademik Lomonosov, named after the 18th-century Russian scientist Mikhail Lomonosov, would be the world's only floating nuclear power station and the northernmost atomic plant in the world, according to Rosatom. It is projected to be able to operate non-stop for up to five years without being refuelled with a lifespan of at least 40 years, the agency claimed. 
The vessel, which has a displacement of 21,000 tonnes, was built in St Petersburg and Rosatom planned to test it in the Baltic Sea but faced opposition from the city's municipal authorities and the Scandinavian states. The nuclear fuel has instead been transported to Murmansk for the two KLT-40C reactor systems before tests begin.
After decommissioning, the ship would apparently be towed to a special deconstruction and recycling site. 
Rosatom claimed that no spent nuclear fuel or radioactive waste would be left behind as it would be taken to designated storage centres. 
Greenpeace, fearing a "Chernobyl on ice", said 15 other countries, including China, Algeria, Indonesia, Malaysia and Argentina, were interested in hiring further floating nuclear plants to service remote communities or to power for oil and gas exploration.
Rosatom is reportedly already working on the second-generation Optimised Floating Power Units (OFPUs), equipped with two RITM 200M reactors, each with a capacity of 50 megawatts. 
Jan Haverkamp, a nuclear expert at the environmental group, said he was concerned about the vessel's suitability for extreme conditions. "The flat-bottomed hull and the floating nuclear power plant's lack of self-propulsion make it particularly vulnerable to tsunamis and cyclones," he said.
Bilibino. Picture credit: Wikimedia 
Related