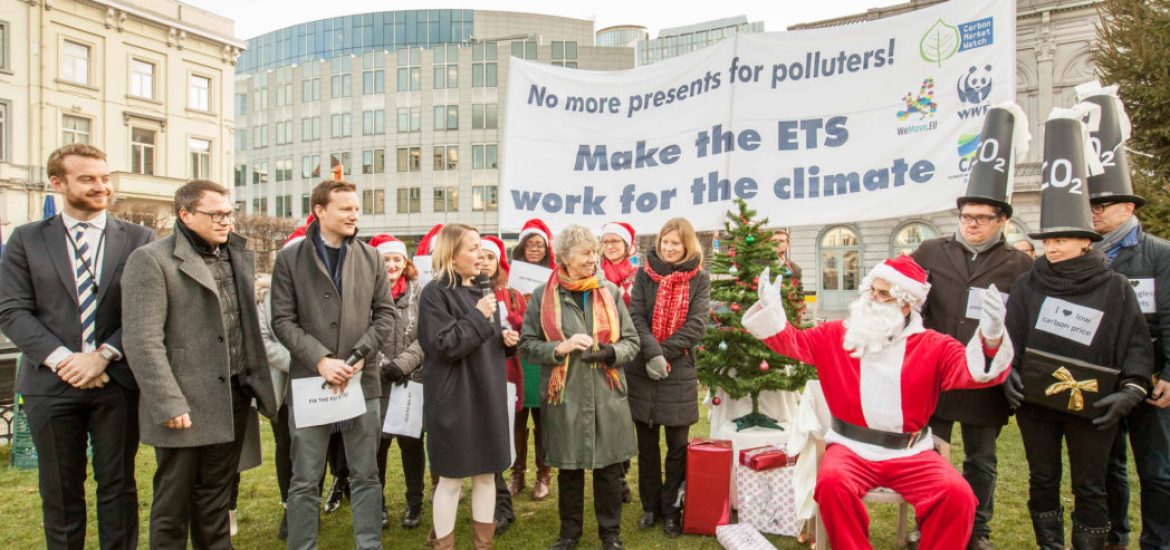 The European Parliament has enacted a law to strengthen EU curbs on carbon dioxide emissions from industry, so as to begin delivering on the 2015 Paris climate agreement pledges.
MEPs backed the long-awaited deal to reform the EU's carbon market after 2020 and protect prices in the EU's flagship tool for reducing greenhouse gas emissions from around 12,000 industrial and power installations.
The regulations for the bloc's Emissions Trading System (ETS) "carbon market", which covers around 40 per cent of the EU's greenhouse-gas emissions, were agreed in November after prolonged negotiations among political groups of MEPs and member states but still needed parliamentary approval.
Of 678 MEPs who voted, 535 voted in favour and 104 against with 39 abstentions.
A modernisation fund will also help to upgrade energy systems in relatively low-income EU states. Parliamentarians agreed to tighten the financing rules so that the fund was not used for coal-fired projects, except for domestic heating in the poorest countries.
An innovation fund is set to provide financial backing for renewable energy, carbon capture and storage and low-carbon innovation projects.
European carbon prices have risen about 15 per cent since negotiators first agreed the deal in November and were trading at around €8.90 per tonne after the vote, which activists say is too low.
Brussels' cap-and-trade system has come under fire for having too many permits, rendering it inefficient. This week's reform deal hopes to strike a balance between environmental protection and avoiding energy-intensive industries moving elsewhere to dodge EU regulation.
To prevent "Carbon leakage", or the risk that employers might relocate their production outside the bloc due to policies, the sectors at the highest risk will receive free ETS allowances. Less-exposed enterprises are set to receive 30 per cent for free.
It is intended to double the rate at which the scheme's Market Stability Reserve (MSR) uses up excess allowances, as a short-term measure to reinforce prices.
ECR rapporteur Julie Girling told the media: "The ETS remains the cornerstone of our EU policy to combat climate change. We have done our best to agree an ambitious update. The ETS has had many detractors over the years. We tackled many problems – from a carbon price that was clearly too low to make the market function to the extremely difficult issue of striking the balance between our environmental ambition and the protection of energy-intensive European industry."
By 2023, a new mechanism to limit the validity of allowances in the MSR is due to be introduced.
The overall cap on the total volume of emissions, known as the linear reduction factor (LRF), is intended to be cut by 2.2 per cent each year.
The bloc aims to reduce greenhouse-gas emissions by at least 40 per cent by 2030, as part of the Paris agreement, to help mitigate the impact of climate change.
Climate Action Network, Carbon Market Watch and WWF protest outside the European Parliament in December 2016. Picture credit: Flickr
Related