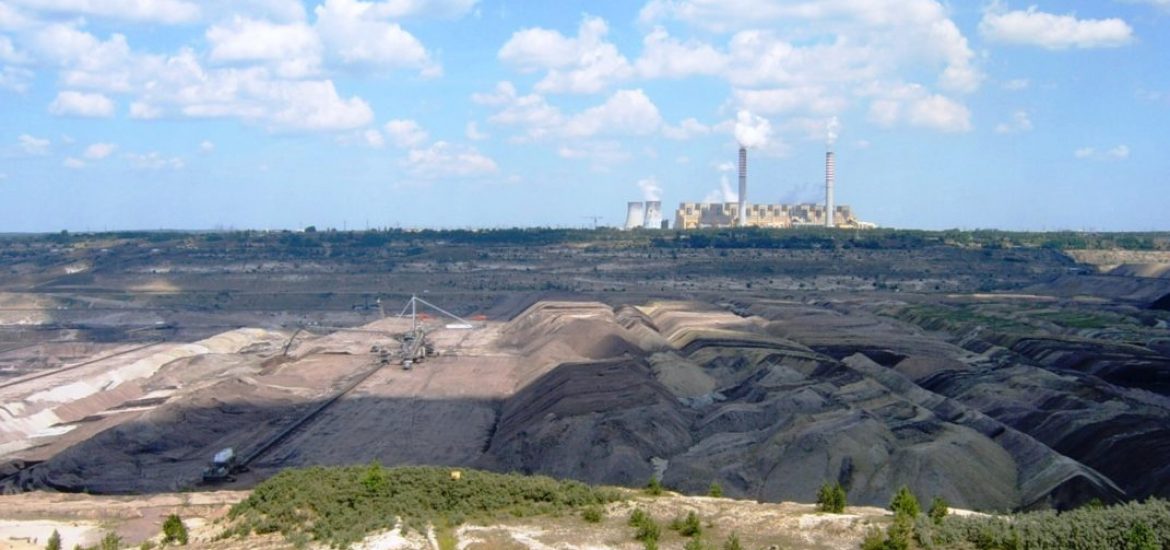 Poland is attempting to boost methane production to reduce its dependency on polluting coal and imports of Russian gas.
The Polish Oil and Gas Company (PGNiG) and the Polish Mining Group (PGG) have signed a deal to extract methane from hard coal at the Ruda Ruch Bielszowice mine in Silesian in southern Poland.
Warsaw is looking for ways to address its coal-dominated energy sector.
Belchatow (pictured), is the heaviest polluting, lignite-fired coal plant in the world, burning a tonne of brown coal every second and annually emitting more than 37 million tonnes of carbon dioxide – the same as a small country.
The Upper Silesian Coal Basin is due to be drilled with boreholes to seek to stimulate the flow of methane into the well. PGNiG will then conduct production tests to determine the potential for methane capture from seams, the company said.
"Methane from coal seams is extracted all around the world," said Piotr Wozniak, PGNiG chief executive. "The exploitation of the resource in Silesia will significantly increase the capabilities for domestic extraction of this fuel and, at the same time, reduce the emissions of methane, which is an aggressive greenhouse gas, into the atmosphere."
He said the project was a "unique opportunity" to develop effective methods of industrial-scale methane extraction.
Poland's populist ruling Law and Justice party was elected in 2015 on promises to support the coal industry, and introduced policies that made it harder to invest in renewable projects.
However, the EU's 2020 environmental targets for renewable energy generation have forced a U-turn.
Coal currently makes up about 80 per cent of Poland's energy generation and is expected to fall to 50 per cent by 2040. According to the European statistics agency, Eurostat, renewables made up 10.9 per cent of Poland's energy mix in 2017, which will need to increase to 15 per cent by 2020 to comply with the EU's environmental targets.
Bielszowice coal mine is one of the Ruda mines in Ruda Slaska and the company said it has so far drilled five boreholes with positive results. Between June and November 2017, nearly 900,000 cubic metres of high-methane natural gas was produced from coal seams in the region, the producer said.
Methane is highly combustible and its release can have serious implications for mine safety. A total of 13 miners died and 10 more were injured after methane erupted in a mine in the east of the Czech Republic in December.
Methane is also a polluting greenhouse gas, which is why the project could help reduce Poland's carbon footprint. "Tackling methane emissions is an important step in meeting the challenge of climate change and in ensuring the safety of mining operations. Methane can also act as a valuable source of energy, enabling countries to diversify their energy supplies," he said.
Poland has been tied to coal for decades. Picture credit: Wikimedia
Related