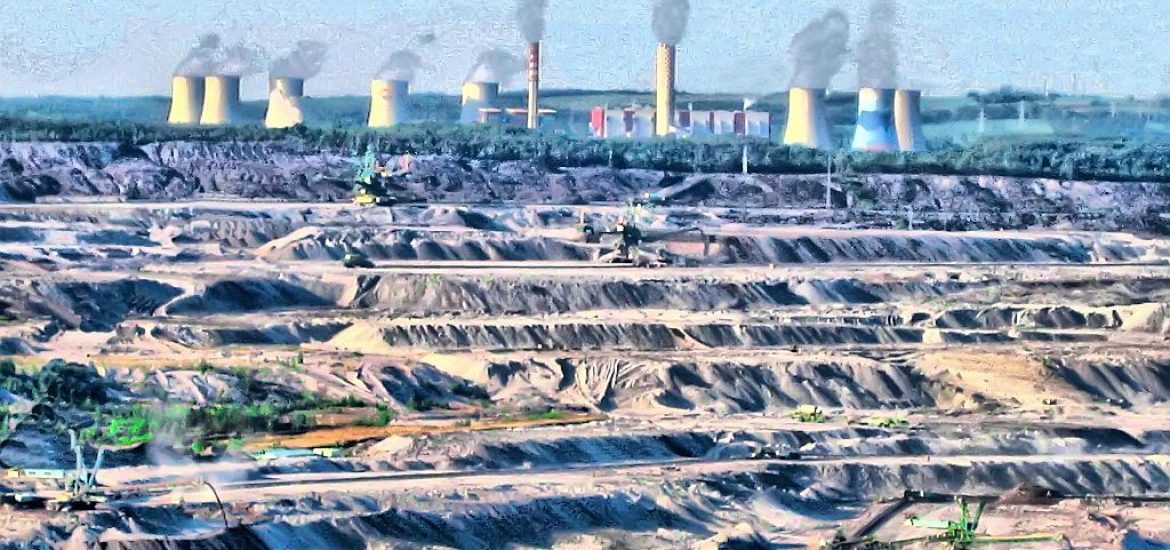 Poland's planned expansion of its Turów lignite mine on the Czech border is straining bilateral ties and raising questions about compliance with European Union regulations.
Turów's licence expires in April and Polish state-owned utility PGE hopes extraction will continue until 2044 and expand to within 100 metres of the Czech Republic's border and close to German territory.
Poland already has some of the worst air quality in the European Union. 
In Bogatynia, the Polish town closest to the mine, PGE is the largest employer. 
PGE's 1.3-gigawatt power belches pollution across the border and a new 450-megawatt plant is due to begin operations this year. The site supplies approximately 8 per cent of Polish electricity.
Environmentally ruinous coal currently makes up about 80 per cent of Poland's energy generation – the highest coal dependency in the EU – and it is only expected to fall to 50 per cent by 2040. According to the European statistics agency, Eurostat, renewables made up 10.9 per cent of Poland's energy mix in 2017, which will need to increase to 15 per cent this year to comply with the EU's environmental targets.
It has been estimated in a European Commission report that around four-fifths of Polish coal mines are unprofitable. 
The populist Law and Justice Party administration has maintained support for the coal sector and provides government subsidies to preserve the industry. 
Rising carbon emission costs and volatility in the energy market, however, have made that commitment less popular among voters.
The municipal government in Liberec on the Czech side of the border said the brown-coal, opencast mine and plant endangered the water supply for 30,000 Czechs. It has filed a complaint in Brussels that says the site contravenes EU trans-boundary environmental rules and that PGE has failed to consider Czech interests.
"The water crisis caused by decades of Turów mining activity is already happening. The prolongation of mining can make it significantly worse," said Martin Puta, the Liberec governor. PGE was playing "roulette with our water resources", he added. 
PGE said it monitored groundwater and water in the Czech border town of Uhelná "may be impacted". The firm added that it was working on a subterranean cut-off wall to "limit the impact of the opencast mine on this water intake".
Residents in the German border town of Zittau also say PGE has failed to address cross-border pollution and noise from the mine and power station.  
"In our opinion, this environmental impact assessment wasn't made to fulfil laws, it was just made up," Zittau's mayor Thomas Zenker told the media. 
"We try to be honest, but not too harsh. Because the problems on our side are not comparable to the Czech side. So we try to support the Czech side without taking away from the Polish side every chance for development," the mayor added. 
Turów. Picture credit: Wikimedia 
Related