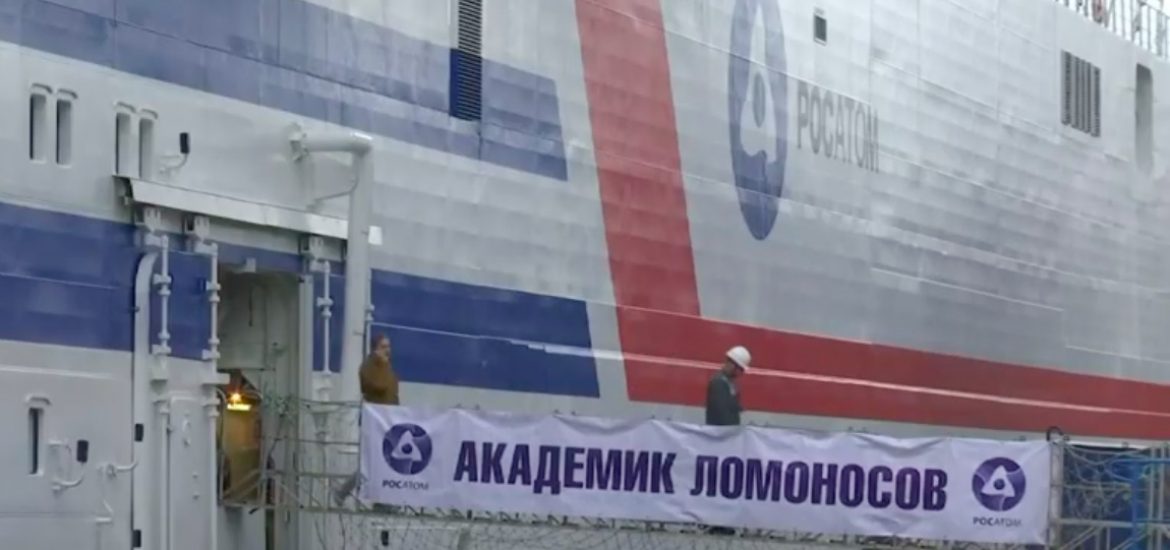 Russia has launched its floating nuclear reactor from the port of Murmansk on a 5,000km journey east through the Arctic Sea.
The slab-sided Akademik Lomonosov (pictured) is loaded with nuclear fuel and being dragged by three vessels to the far-eastern port of Pevek over the next four to six weeks. 
The Lomonosov, which has a displacement of 21,000 tonnes and two KLT-40C reactors producing 35 megawatts each, has been dubbed by environmental groups as a "Chernobyl on ice" and "nuclear Titanic".
Work began in St Petersburg in 2006 with the project facing numerous delays and protests from environmental groups and other governments. Norway insisted that nuclear fuel be loaded into the vessel after it had been towed through its territorial waters.
The 144m vessel, recently painted in the colours of the Russian flag, is due to power the extraction of fossil fuels and precious stones in the Chukotka peninsula near Alaska.
It is replacing the Bilibino nuclear power station on Chukotka which is being decommissioned.
About 2 million Russians live near the Arctic coast in settlements that can often only be reached by plane or ship and only during favourable weather. 
The region generates up to 20 per cent of Russian GDP as Siberian fossil-fuel reserves diminish.
It is the first floating nuclear power station since the US MH-1A, a small reactor that supplied the Panama Canal from 1968 to 1975.
The plant's mobility and ability to work in remote regions complicate safety procedures like the disposal of the nuclear fuel and rescue operations after an explosion or damage by a powerful wave.
The lifecycle of the floating plant is 40 years with the possibility of being extended to up to 50 years, Rosatom said. 
After decommissioning, it is planned to tow the vessel to a special deconstruction and recycling site.
Engineers at Rosatom, the state-run nuclear power agency responsible for the project, say they have learned the lessons of Fukushima and that the plant could withstand a tsunami. 
No spent nuclear fuel or radioactive waste will be left behind as it will be taken to the special storage sites, Rosatom claims. 
The agency's director, Alexei Likhachev, said Rosatom hoped to sell other floating reactors overseas. Indonesia and Sudan are reportedly interested in making an order.
The Akademik Lomonosov. Picture credit: YouTube 
Related