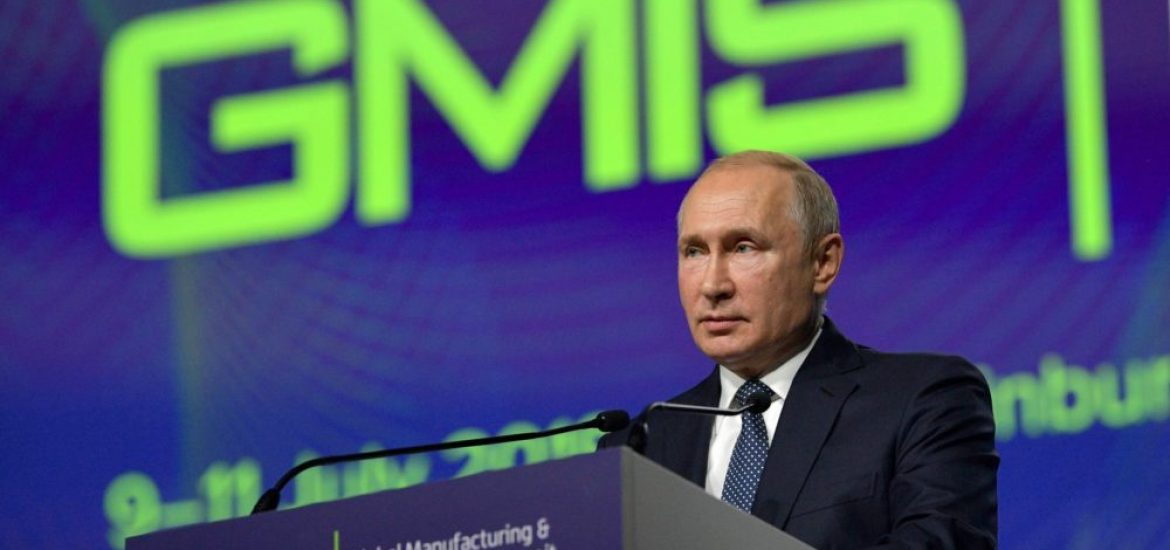 Russia is due to submit legislation to ratify the 2015 Paris climate agreement by September, although President Vladimir Putin also criticised the promotion of renewable energy, saying wind turbines are harmful to birds and worms. 
The Kremlin said Deputy Prime Minister Alexei Gordeev had ordered the environment and foreign affairs ministries to submit a bill to ratify the accord by September 1. 
Russia ranks as the world's fourth-biggest polluter. It is one of 12 out of 197 signatories to the Paris agreement not to have ratified the accord.
Renewable sources are lagging in Russia.
Wind power is rarely used to generate electricity and Enel Russia recently pledged €90 million to build a power generation site by 2024 with a 71-megawatt capacity.
The Russian government said ratification of the Paris deal "could give Russia additional opportunities to participate in all negotiation processes and protect its interests in international fora that define the rules for reducing carbon dioxide emissions and develop relevant documents".
"The world's electric power industry is becoming less carbon-intensive, and this predetermines the competitive advantage of goods produced in countries with greener energy," the authorities announced. 
Putin said Russia, a top-three crude producer and second-largest gas supplier, was suffering from climate change with Arctic temperatures rising faster than anywhere else on Earth.
"Wind-powered generation is good but are birds being taken into account in this case? How many birds are dying?" Putin told a televised conference in Yekaterinburg.
"[Wind turbines] shake, causing worms to come out of the soil. This is not a joke," the veteran president said.
"The degradation of nature and climate continues," Putin told the event yesterday (Tuesday). "And it's getting more and more acute with droughts, bad harvests, natural disasters."
Oil and gas output remains a key earner for Russia, accounting for about 40 per cent of state revenues. 
But renewables should not lead to "the complete abandonment of nuclear or hydrocarbon energy", the 66-year-old said, warning against energy "absolutism". "Blind faith in simple, showy, but ineffective solutions leads to problems," he argued.
"Everybody knows wind energy is good, but are they remembering about the birds in this case? How many birds are dying? They shake so much that worms come out of the ground. Really, it's not a joke, it's a serious consequence of these modern ways of getting energy. I'm not saying that it doesn't need to be developed, of course, but we shouldn't forget about the problems associated with it."
President Vladimir Putin at the Yekaterinburg conference yesterday. Picture credit: Kremlin
Related