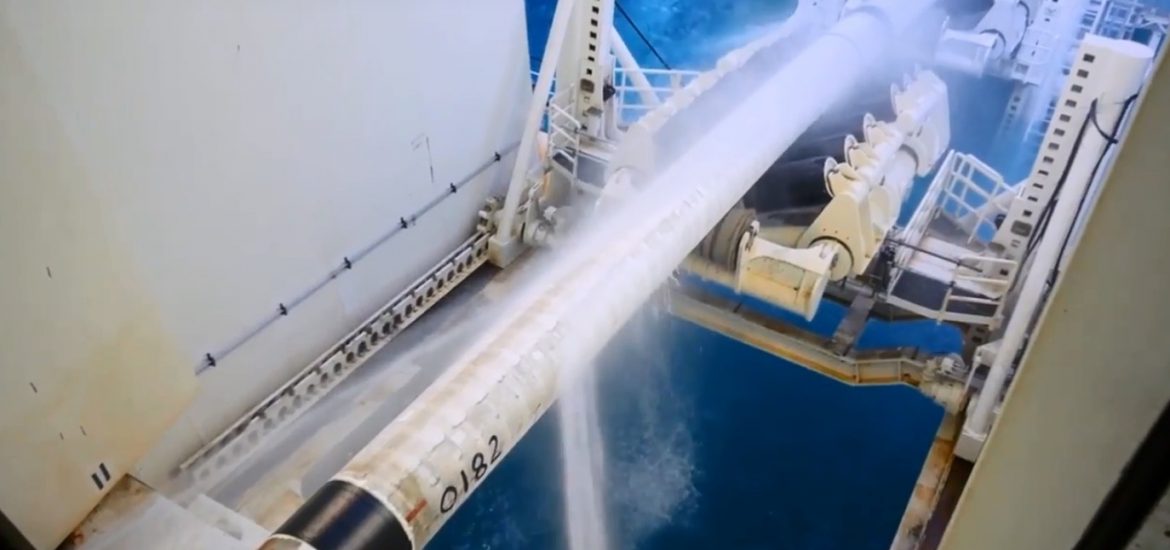 Gazprom's TurkStream gas pipeline under the Black Sea is expected to go online this year, the Moscow Times has reported. 
Russia's state-owned gas giant said the pipeline was 90-per-cent complete.
With an annual capacity of 31.5 billion cubic metres (bcm), TurkStream is due to send half its gas from Russia to Thrace in European Turkey, while the rest will be sent west to the Balkans. TurkStream is due to be able to provide the equivalent of 126,000 wind turbines or 39 nuclear reactors.
Gazprom held a roundtable discussion with industry specialists from IHS Markit, S&P Global Platts and EPPEN Consulting who reportedly provided advice on the European gas market.
A delegation was taken to the Russkaya compressor at the Russian coast at Anapa and the receiving terminal in Kıyıköy.
"Gazprom has already finished construction of both the Russkaya compressor station and two offshore pipelines, while construction works at the receiving terminal in Turkey were 86-per-cent completed as of June 21," said VTB Capital, which took part in the TurkStream visit.
"Turkish gas consumption fell 8.4 per cent year-on-year to 49.3 bcm in 2018, with Gazprom's gas exports to the country falling 17 per cent," it added.
Gazprom reaffirmed the expenditure forecasts for the project with the 450km Black Sea section costing more than €7 billion. It said investments into onshore pipelines were expected to reach €400 million for the pipeline section in Turkey and €1.4 billion for the Serb section with €770 million due to to be spent this year, according to VTBC.
While TurkStream will give Gazprom better access to the Balkan market and increases its ability to bypass its adversaries in Ukraine, the main gas customer for the pipeline is Turkey.
Turkey has little of its own energy resources and is heavily dependent on Russian gas.
The populous state has little gas storage capacity, it is also dependent on Gazprom to supply gas on a demand basis through existing pipelines. 
European gas demand grew 1.1 per cent year on year in the first half of 2019, supported by increased demand in power generation, according to VTBC.
"Nevertheless, Gazprom's export volumes were pressured by the increased LNG export to Europe, which are up 93.7 per cent year-on-year, or 29.9 bcm," VTBC said.
TurkStream has been far less controversial than Gazprom's pipeline to Germany, Nord Stream 2. Picture credit: YouTube 
Related