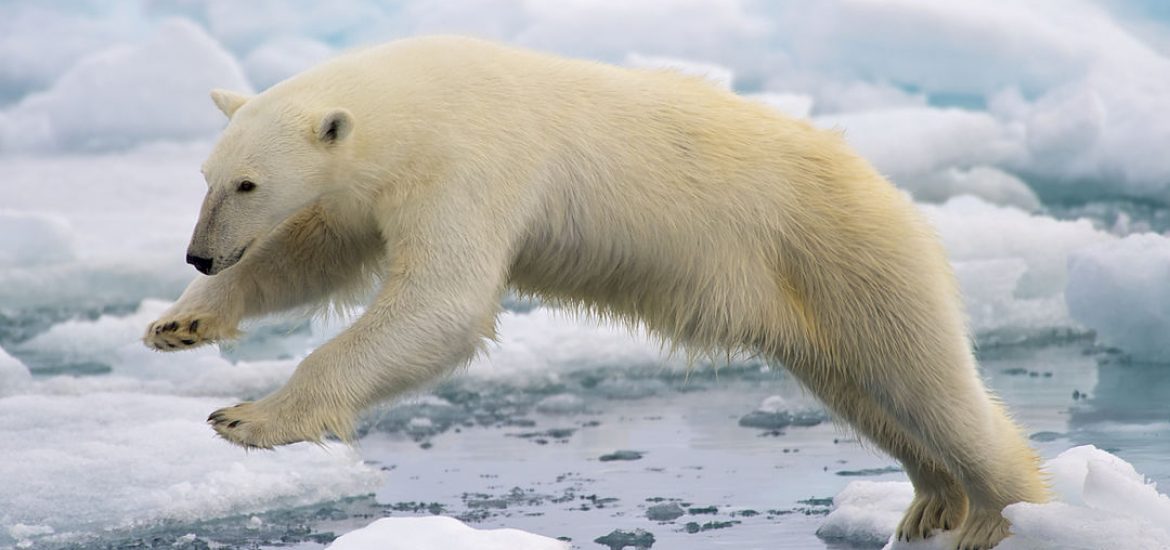 The sprawling Russian Arctic has seen the number of threatened species rise as Moscow looks to take advantage of melting ice by extracting more fossil fuels, which will ironically further increase carbon emissions.  
President Vladimir Putin issued a decree last year ordering Russian companies to boost cargo traffic on the Arctic's northern sea route to 80 million tonnes annually by 2024. 
India signed an energy agreement in Vladivostok during October which involved a large open-cast coal mine on the remote Taymyr peninsula in central Siberia. The frozen region has high-quality coking coal, anthracite, used to make steel and aluminium.
Taymyr is a haven for wildlife and it contains the biggest Russian nature reserve, Bolshoi Arkticheskiy, covering around 4.2 million hectares. 
Taymyr is a nesting ground for migratory birds during the short Arctic summer.
Polar bears come ashore on the Taymyr peninsular and enormous vast reindeer herds roam and snowy owls hunt for lemmings.
Reindeer were seriously threatened by poaching and pollution, according to Alexey Knizhnikov of WWF Russia.
"Developing new projects in such an ecologically sensitive area is madness," Knizhnikov said. 
Indian demand
Indian steel minister Dharmendra Pradhan expressed confidence that imports of anthracite from Russia would rise in the new year. He said that Indian steelmakers had already started testing samples of Russian coal.
India until recently was dependent on Australia to meet most of its coking needs but imports began to fall in 2016. 
"Offtake of coal from [eastern] Russia can grow as the coking coal … becomes more attractive from the point of view of price, ease of availability, connectivity to the ports and sea transport," Pradhan said in a statement. 
The country plans to develop crude steel production to 300 million tonnes per year by 2030 from the current 132 million tonnes, with manufactures importing the majority of the coal because of India's limited domestic production of the filthy fossil fuel.
Pradhan said: "We are the second-largest coal importer in the world and we intend to achieve production of 3 million tonnes of steel per year by 2030, so we need to increase coal supplies."
The coal is due to be shipped through the Arctic. 
Russia is the world's third-largest coal exporter with 210 million tonnes in 2018, after Indonesia with 439 million tonnes and Australia at 382 million tonnes, according to the World Coal Association.
Long shipping journeys to India will mean more pollution and increase pressure on melting ice.  
The Arctic is estimated to have 72 per cent of Russian gas reserves. Oil and gas mega-projects are more advanced in western Russia, including the recently opened liquefied natural gas plant on the vast Yamal peninsula.
Picture credit: Wikimedia 
Related