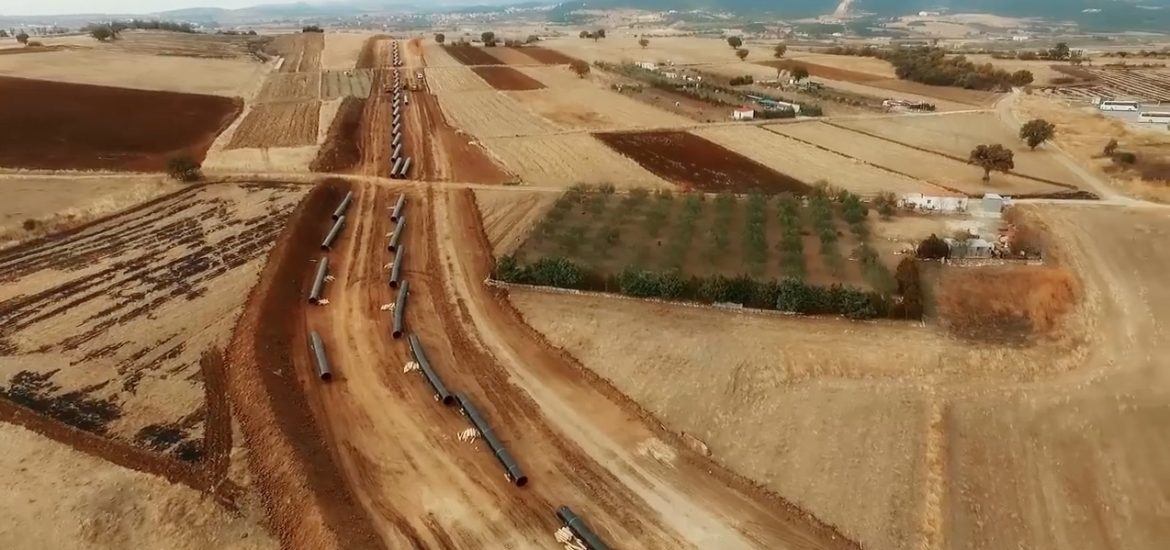 Azerbaijan President Ilham Aliyev and his Turkish counterpart, Recep Tayyip Erdogan, have opened the Trans-Anatolian Pipeline (Tanap), the longest element of the Southern Gas Corridor to supply Turkey.
At the event in Ipsala in Turkey, Aliyev said Tanap would bring benefits and progress to Azerbaijan, Turkey and other countries along the network of pipelines.
"Aside from ensuring the energy needs of our country with Tanap, we aimed to contribute to Europe's energy supply security," Erdogan said.
"The real responsibility from now on lies with our neighbours on the other side of the border. The Trans-Adriatic Pipeline [TAP] needs to be completed as soon as possible to start the transfer of gas to Europe," said Erdogan. He added that the Adriatic pipeline was expected to be completed in 2020.
Italy, which imports 90 per cent of its energy, is due to receive Azeri gas under the Adriatic Sea.  
"A dream of supplying 16 billion cubic metres [bcm] of Azeri natural gas to Turkey and Europe has come true," Erdogan told the event. He said the pipeline would boost European energy security and "regional peace". 
Non-EU members like North Macedonia, Albania, Serbia and Bosnia-Herzegovina would also benefit from the pipeline, the populist leader said.
"The wealth coming from the depths of the Caspian will touch the lives of millions in all corners of Anatolia and Europe," said Turkey's energy minister Fatih Donmez. He said the US$7-billion investment would deliver 6 bcm of gas to Turkey and 10 bcm to southern Europe each year.
"This project will bring more opportunities for our people and will strengthen our region's role as an east-west energy corridor," tweeted Georgia's prime minister, Giorgi Gakharia.
Tanap's shareholders are Azerbaijan's state-run energy company Socar (51 per cent), Turkish pipeline operator Botas (30 per cent), BP (12 per cent) and Socar Turkey (7 per cent).
Tanap is a central part of the Southern Gas Corridor, a 2008 European Union policy aimed at reducing energy dependence on Russia.
The corridor includes the South Caucasus Pipeline (SCP) from Azerbaijan's vast Shah Deniz gas field through Georgia to Turkey. It opened in May. There is also Tanap, running through Turkey to Greece and Bulgaria, and the TAP.
The TAP is still under construction and is due to export up to 10 bcm of gas to Greece, Albania and Italy.
From January to September this year, Azerbaijan exported 6.8 bcm of gas from the Shah Deniz field to Turkey, a 31.7-per-cent year-on-year increase, the Turkish Energy Market Regulatory Board reported.
Work on the gas corridor continues. Picture credit: YouTube 
Related