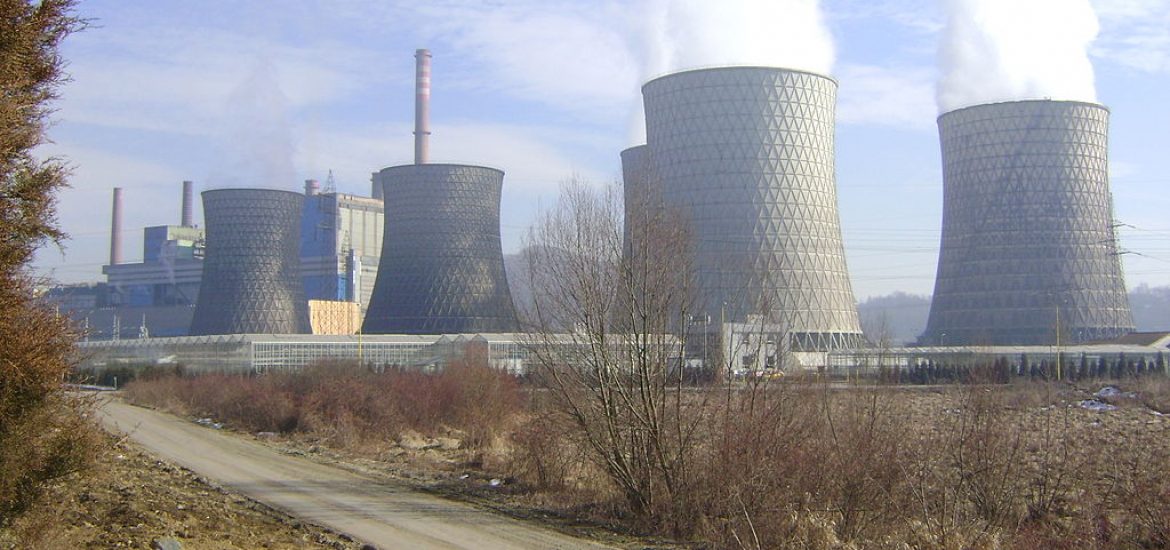 Protesters in Sarajevo have condemned air pollution levels in the Bosnian capital which is being partly blamed on coal use. 
The protest yesterday (Monday) was held outside the building housing the Bosnian government in the city. Sarajevo is surrounded by hills that trap in dirty air.
Heavy fog has exacerbated the issue. 
Bosnia's urban areas, led by Sarajevo, have reached the top of lists of the world's most polluted cities in recent days, along with the capitals of Serbia, Kosovo and Macedonia.
On January 17, the Sarajevo authorities offered free rides on public transport to help cut exhaust emissions.
In the past weeks, damaging airborne particles have exceeded European Union's safe levels on several occasions. 
Other Bosnian cities like Ilijas and Tuzla also suffer from hazardous levels of airborne particles.
Physicians in Tuzla warn that respiratory diseases caused by air pollution have been rising, especially among young children. The city has a 715-megawatt coal-fired power station (pictured). Tuzla now accounts for around 20 per cent of all Bosnian lung diseases.
The Sarajevo municipal authorities introduced emergency measures last week, calling on residents not to use coal and wood for heating. Diesel cars were excluded from the city. 
Recommendations by the city authorities for people to wear face masks when outdoors was met by criticism on social media that the government has not issued masks for city employees, such as police and transport staff.
Sarajevo's municipal chief, Edin Forto, told protesters that the issue would take a long time to address and that residents had a role to play. 
"A lot of people refuse to change their routine," Forto said. "They don't want us to stop the traffic or cancel classes, so we need to work to raise awareness."
He said masks and air purifiers would be provided to vulnerable residents, especially children, in the next few days.
Foreign ambassadors, some wearing masks,  held talks with the Sarajevo authorities on the issue. The Swedish embassy said on social media that pollution in Sarajevo was so intense it was "in a category of its own when it comes to bad air quality". 
A tweeted photo by UK ambassador Matthew Field showed city staff wearing face masks.
"Good steps are being taken, but more determined action is needed on all levels," Field posted. 
Balkan air pollution is partly blamed on socialist-era coal-fuelled power stations and the use of old cars. 
The UN Environment Programme last year reported that Western Balkan citizens die up to 1.3 years earlier due to air pollution.
Pollution and other environmental issues could hamper efforts by Bosnia and neighbouring countries to join the European Union. 
Termoelektrana Tuzla. Picture credit: Wikimedia
Related