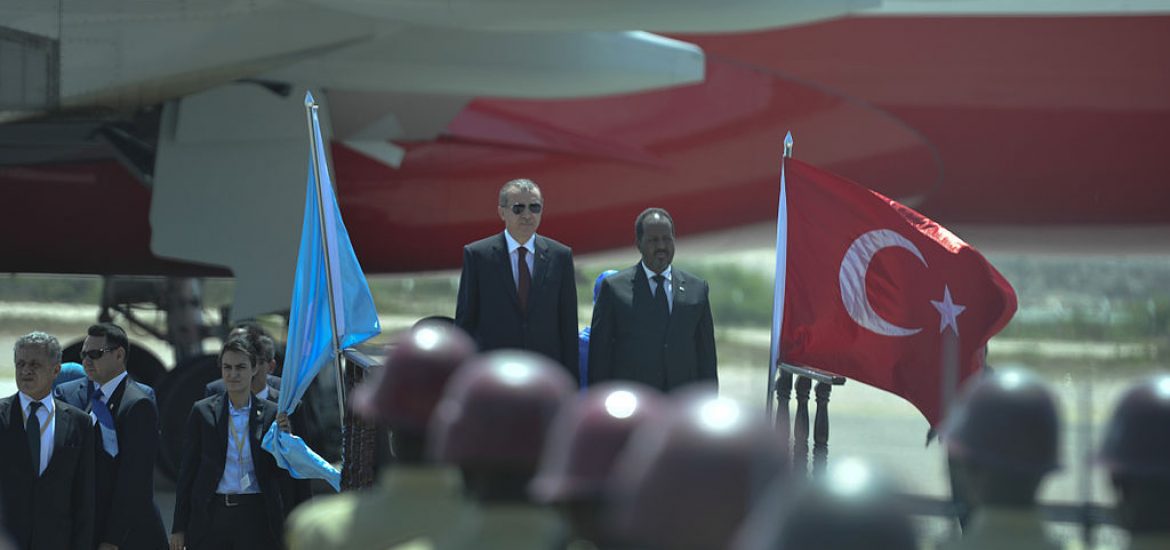 Turkey's populist president, Recep Tayyip Erdogan, says Somalia has invited Turkey to drill for oil in the Red Sea. 
Somalia is not an oil producer but seismic studies have pointed to considerable oil and gas resources in its maritime territory.
Abdirashid Mohamed Ahmed, the Somali minister for oil and mineral resources, said last October that the country was opening up 15 maritime blocks for oil companies to bid for exploration and production licences.
"There is an offer from Somalia. They are saying: 'There is oil in our seas. You are carrying out these operations with Libya, but you can also do them here.' This is very important for us," said Erdogan, according to broadcaster NTV. "Therefore, there will be steps that we will take in our operations there."
Seismic data company Seismic Geo reported that there was a high potential for hydrocarbon exploration off the Somali coast.
This month Somalia's parliament passed a petroleum law, opening the way for oil and gas exploration. Somalia hopes the legislation and revenue-sharing framework will attract oil firms such as ExxonMobil and Royal Dutch Shell to explore in its waters. Somalia's coastline is, however, internationally associated with piracy, kidnapping and extortion. 
Turkey has established an alliance with Somalia and invested heavily in the failed state. 
Ankara has been a major source of aid since the Somali famine of 2011 as it seeks to increase its influence in the Horn of Africa to challenge rivals like Saudi Arabia and the United Arab Emirates.
Turkey has sent aid and medical care to the chaotic East African state.
"Whenever there is a problem, Turkey helps us. Where are the other countries?" said a cartoon on Somali social media after a 2017 attack.
Engineers from Turkey have helped build roads. Turkey has built a military base in the capital, Mogadishu, and its military personnel have trained Somali troops. 
Erdogan visited Mogadishu during a major famine in 2011 and Turkey has since provided tens of millions of dollars in humanitarian aid. Turkish firms run both the Mogadishu international airport and the city's port.
Bilateral trade is estimated at around US$250 million and Turkey has invested approximately US$100 million in Somalia.
Turkish citizens were targeted in two separate bombing attacks in the last two months by al-Shabab, an al-Qaeda affiliate. 
Turkish President Recep Tayyip Erdogan and Somalia President Hassan Sheik Mohamud in Mogadishu in 2015. Picture credit: Wikimedia 
Related