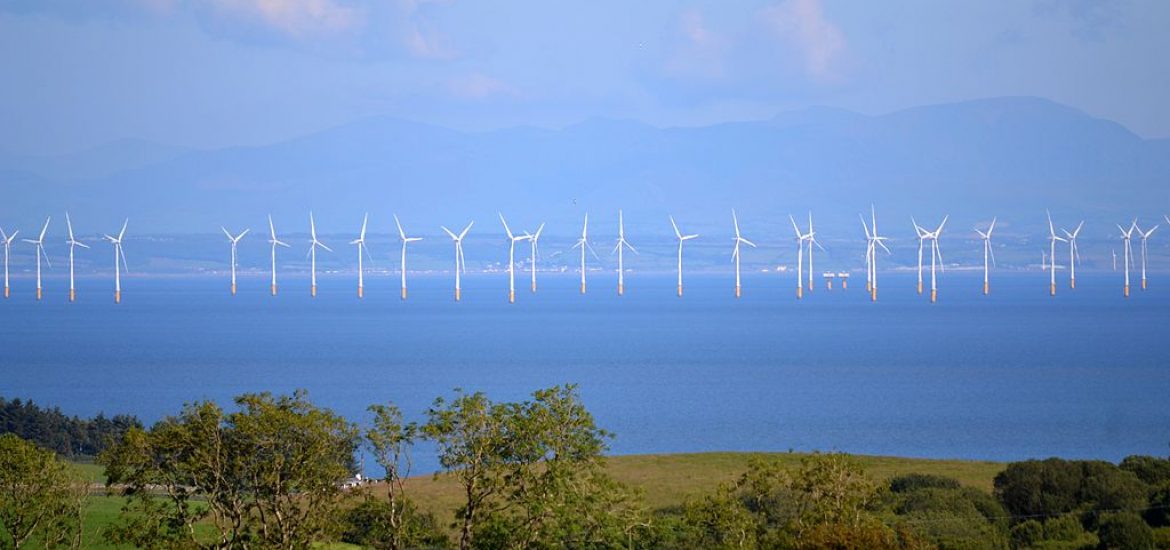 Scotland continues to lead European wind power and hopes to develop its investment in the sector with plans to lease seabed to encourage more offshore wind farms.
Crown Estate Scotland (CES), the public body that manages seabed leasing, said new projects were planned for the late 2020s onwards with profits raised from offshore farms due to be passed to the government in Edinburgh for public spending.
Two offshore wind farms are in operation: Robin Rigg (pictured), Scotland's first offshore wind farm, was constructed by Eon in the Solway Firth, a sandbank between the Galloway and Cumbrian coasts in the west, and Hywind Scotland, which is run with Norwegian giant Statoil in the North Sea.
Two more sites are under construction: the Beatrice project in the Moray Firth and European Offshore Wind Deployment Centre off Aberdeen in the North Sea. 
CES said work needed to start to ensure wind farms were operational in the 2020s as it could take up to a decade to develop and construct projects. 
The public corporation of the Scottish government responsible for the management of land and property in Scotland owned by the monarch published a paper on the leasing process and asking for feedback to help shape the final approach.
John Robertson, energy chief at CES, said: "Using our seas to power Scotland is an important part of our economic and environmental well-being.
"To provide affordable, secure and clean energy, Scotland must continue to sustainably use its natural resources and grow the offshore wind sector."
The government in Edinburgh wants 50 per cent of Scotland's heat, transport and electrical energy generated by renewables by 2030.
Roseanna Cunningham, the Scottish environment secretary, welcomed the publication of the CES document.
"The potential benefits of offshore renewable energy to Scotland are enormous," she said.
"That is why it is important that Crown Estate Scotland makes available the right seabed locations at the right time, in order to contribute to delivery of our energy strategy, attract inward investment, develop new technology and continue to drive down the associated costs of offshore energy."
Last year, 15 per cent of UK electricity reportedly came from wind, up from 3 per cent in 2010.
Plans for more wind farms were welcomed by Scottish Renewables, which represents the sector. 
The body's policy boss, Fabrice Leveque, said: "The offshore wind projects which are currently being developed in Scotland are already providing enormous economic benefits to our country.
"The Beatrice scheme in the Moray Firth, for example, will deliver up to £1.2 billion into the UK and Scottish economy via employment and supply chain opportunities during its lifetime.
"Crown Estate Scotland's proposals set the tone for the future of this vibrant sector. New sites would allow us to capture more of our offshore wind resource and enable Scotland's burgeoning offshore wind supply chain to gear up and grow, delivering jobs and investment not just on our coasts, but across the country."
Robin Rigg wind power. Picture credit: Wikimedia 
Related