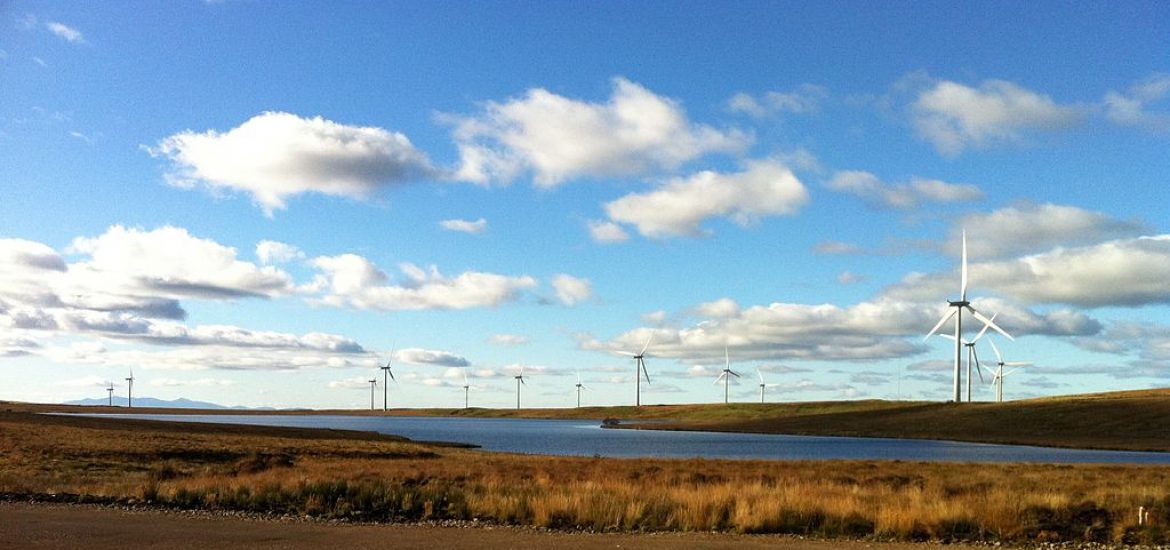 Scotland has unveiled a £30-million investment package to ensure all new homes use renewable energy and low-carbon heating from 2024.
The Scottish government said it was introducing the regulations and funding from 2024 to help meet net-zero carbon emissions by 2045.
Renewable energy and low-carbon systems would also be phased in for new non-domestic buildings from 2024, the Edinburgh-based government said.
Low-carbon heating is often used to refer to networks that use heat pumps or other alternatives to natural-gas-fuelled boilers.
Citizens Advice Scotland has said the government's annual contribution towards making homes more energy-efficient should be at least £256 million or more than double the current £119 million annual budget.
The Scottish government says it is looking to raise the energy performance of all homes to at least a C rating and a B rating for social housing by 2040.
Scottish properties are rated from A to G with only half of Scottish homes currently meeting the C standard.
Research estimates that at least £11 billion would need to be invested in Scotland's housing stock by 2040.
Scotland's energy minister, Paul Wheelhouse, said: "Scotland is internationally recognised for its leadership on tackling climate change and for responding to the global climate emergency by setting an ambitious target to reach 'net zero' emissions by 2045.
"We have also set a challenging interim target of achieving a 75 per cent reduction in emissions by 2030.
"It's becoming increasingly clear that the pace of decarbonising Scotland's domestic and non-domestic buildings has to increase significantly to achieve those aims, and emissions from our buildings will have to fall close to zero.
"We will ensure that new homes and buildings across Scotland meet the challenge of the climate emergency, combining the action we need to take on climate change with our ambition to provide affordable, warm homes."
Rush to wind
Critics say the Scottish government is investing too heavily in renewable sources. 
The Renewable Energy Foundation, a charity that monitors energy use, said that last year six onshore Scottish wind farms received about £60 million in state subsidies. 
Fallago Rig in Berwickshire received £7.8 million in constraint payments during 2019 while seeking to add 12 turbines.
The Stronelairg wind farm near Fort Augustus has only been in operation for a year and received more than £11 million in constraint payments during 2019.
Helen McDade, the Renewable Energy Foundation's policy adviser in Scotland, said: "The probability of constraint payments is not given any significant weight in the planning system when considering applications for new or extended wind farms, with the result that the Scottish government is needlessly, and some will feel irresponsibly, contributing to the constraint problem and to UK consumer bills."
Picture credit: Wikimedia 
Related