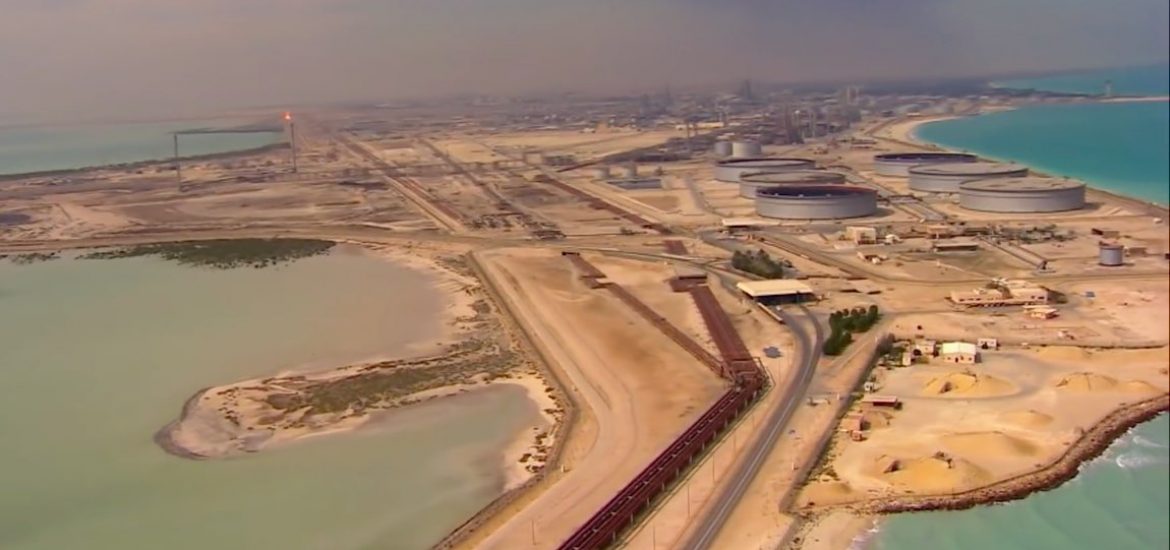 State-owned Saudi Aramco shares closed more than 10 per cent below last month's highs as the fallout from the assassination of Iranian military chief Qassim Soleimani by the US sent West Asian shares plunging.
The oil giant, which has been the greatest contributor to global carbon emissions of any firm on the planet since 1965, has shed more than US$200 billion in value since its peak on December 16. A spiking crude oil price failed to offset resurgent nerves over the regional instability after Soleimani was killed in a US airstrike on Friday.
Saudi Aramco shares dropped from a high point of 38.7 riyals, reached shortly after its record-breaking initial public offering (IPO) last month, to 34.55 riyals.
It leaves the firm worth just in excess of US$1.83  trillion. Falls last month mean it spent only a couple of days above the US$2 -trillion threshold. 
Gulf stock exchanges were hit by panicked sell-offs amid Iranian threats of retaliation. 
All seven stock exchanges in the Gulf Cooperation Council (GCC) states closed in the red yesterday (Sunday), on the first trading day since the killing of Soleimani.
The six members, Bahrain, Kuwait, Oman, Qatar, Saudi Arabia and the United Arab Emirates, are US allies and are vulnerable to Iranian attacks from across the Persian Gulf. 
Kuwait, Qatar and Bahrain have major US military bases while Saudi Arabia hosts large numbers of US troops. 
"It's certainly due to fears of a possible US-Iranian conflict breaking out in the Gulf," said Mohammed Zidan at Thinkmarket based in Dubai.
"I think the decline will continue for some time and especially as long as tensions and the threat of an armed conflict continue," he said. 
Trading in the Islamic Gulf nations takes place from Sunday to Thursday and the exchanges were closed on Friday when Soleimani was killed. 
Saudi Arabia's Tadawul stock market, West Asia's largest and in the global top 10, was trading 2.4 per cent down with most shares in the red.
The smaller exchange in Oman dropped by just 0.3 per cent, reflecting the fact that the Muscat government maintains strong ties with both Iran and the US and that its oil exports do not have to pass through the Strait of Hormuz.
The strait is 34km wide and around 18.5 million barrels of oil passes through it each day. Around 20 per cent of the world's oil travels through what the US Energy Information Administration calls the planet's "most important oil transit chokepoint". More than 90 per cent of Saudi oil exports travel through the strait along with oil from Kuwait, Qatar, Bahrain, Iran, Iraq and the UAE. 
Saudi Aramco is vulnerable to further attacks. Picture credit: YouTube 
Related