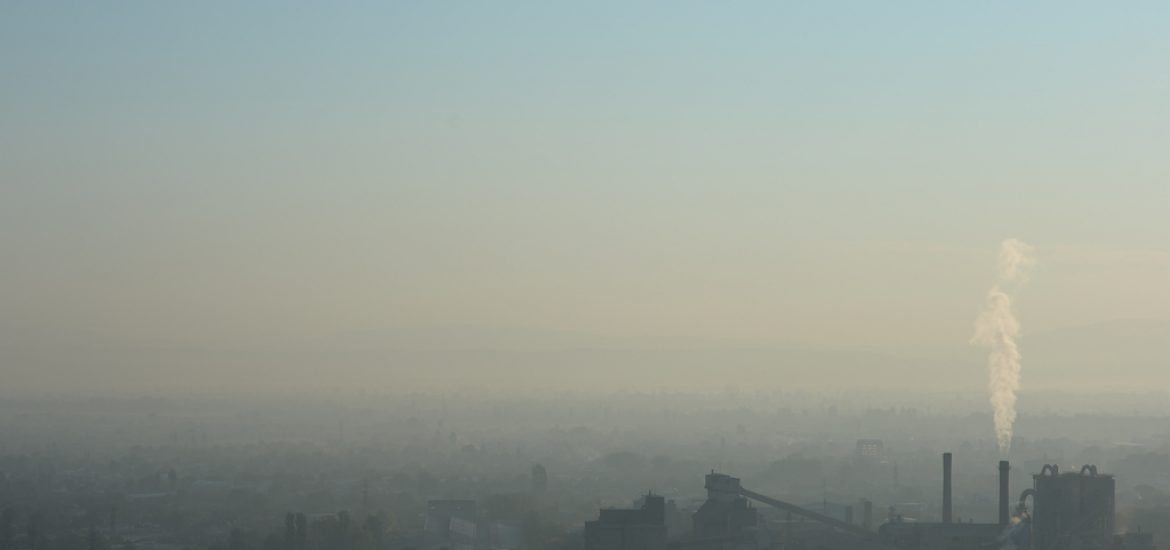 Macedonia has taken emergency measures against dense smog enveloping its cities, which is blamed on factors like coal burning, ageing industry and high-polluting vehicles.
The Brussels-based Health and Environment Alliance (Heal) recently studied 16 communist-era lignite plants in the former Yugoslavia, saying they emit as much pollution as all of the EU's 296 power stations combined.
The Macedonian authorities handed Skopje and Tetovo residents free train and bus travel at the end of December to discourage car use and employees with chronic illnesses and pregnant women were excused from work.
Outdoor sports were banned in the former Yugoslav republic's capital.
Skopje's quantity of fine particles was 500 micrograms per cubic metre of air or 10 times higher than recommended by the World Health Organisation (WHO).
The media said face masks were sold out in Skopje, which sits on a valley floor and had experienced little wind to clear the dirty air.
Skopje's Social Democratic mayor Petro Silegov called for residents to "change their habits, walk or use public transport".
A WHO report listed Skopje as one of the 10 European cities with the highest concentration of toxic particles.
Last winter, air-quality levels were critical for two weeks.
Skopje and four other Balkan cities in the WHO list relied for their energy on highly polluting lignite or brown coal: a legacy from communist rule.
Sarajevo, Tuzla and Zenica in Bosnia and the Kosovar capital Pristina reportedly suffer from similar levels of air pollution.
The former Yugoslav republics have pledged to tackle emission as they edge towards EU membership.
Under the bloc's Industrial Emissions Directive, emissions in the Balkans would have to be reduced by 90 per cent for sulphur dioxide, by 67 per cent for nitrogen oxides and 94 per cent for airborne particulates by 2028.
However, the Balkan states plan to invest heavily in new coal-fired power stations with a total capacity of 2,600 megawatts to meet increasing demand for power to replace communist-era installations.
The US embassy in Macedonia tweeted to ask residents for solutions, prompting a reply from Moscow's envoys.
"As our friends from US embassy are searching for ideas for the air pollution in Macedonia we want to help with a solution. Turkish Stream," the Russian embassy said, in reference to the gas pipeline through Turkey that would enable the Balkans to import Russian gas more rapidly.
Skopje is one of Europe's most heavily polluted cities. Picture credit: Flickr
Related