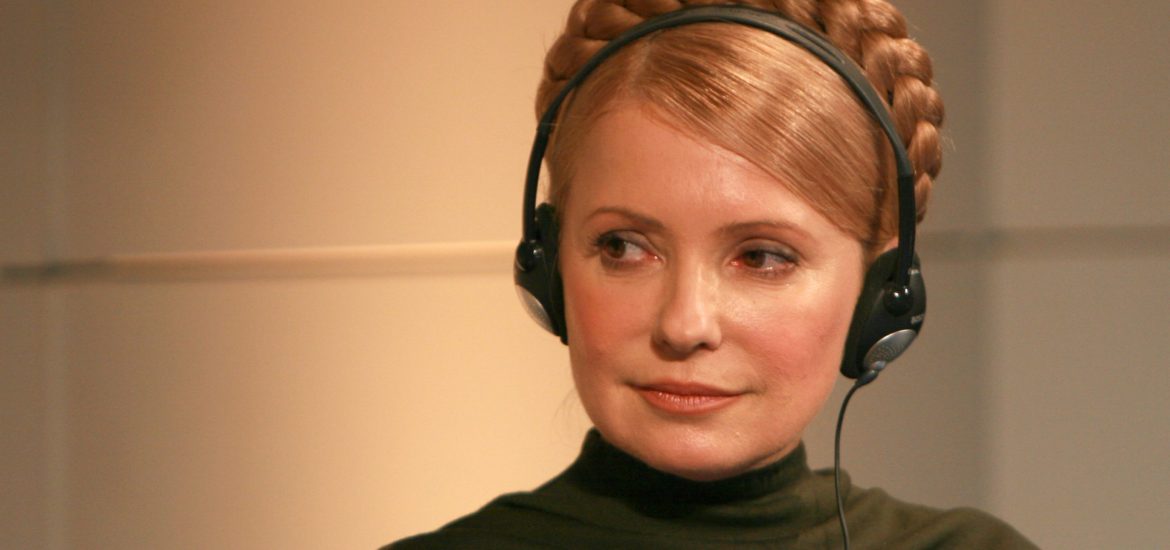 Gas contains more contradictions than perhaps any other energy source. It replaces coal and thus cleans the environment, on the one hand, but emits a host of toxic gases in its production and transit phases, on the other. Geopolitics shapes the gas trade, but commercial factors often outweigh political differences in forging new ties.
Thane Gustafson's "history of the Russian and European gas industry and the Russian-European gas trade" (p. 5), The Bridge: Natural Gas in a Redivided Europe (Harvard University Press, 2020), captures these contradictions and much, much more by weaving together three major narratives: "the development and evolution of Soviet and Russian gas policy, the evolution and expansion of the European Union since the early 1980s, and the axis of crisis: Germany and Ukraine" (p. 5-6). The Bridge underscores, above all, how commercial factors and the vision of individuals – "unsung business figures and civil servants" in Europe and "larger-than-life bureaucratic entrepreneurs" in the Soviet Union (p. 14) – ignored the geopolitics of the Cold War and forged a gas partnership from the mid-1960s that has evolved and endured, despite major challenges the last two decades, for over half a century.
Others have told parts of this story, including Per Högselius in Red Gas and scholar-analysts Jonathan Stern, Tatiana Mitrova, and James Henderson. But Gustafson, a professor at Georgetown University, provides the most complete narrative. His troves of anecdotes and biographical details and deep historical context highlight the business aspects of this partnership, making The Bridge a must-read for anyone interested in energy and European or Russian political and economic history.
Two worlds of gas
Europe and the Soviet Union were two different worlds in many respects during the Cold War. Gas was no exception. Commercial and regulatory models forged in the Netherlands defined Europe, while state action and central planning the Soviet Union.
Yet the two worlds began finding common ground in the 1960s. Neutral Austria took the plunge thanks partly to a common past: the Soviets had managed its industry form 1945-55. In 1967, Soviet and Austrian delegations met at a Habsburg castle in 1967 to agree on contractual structures for volumes and pricing. After three years, the East Germans relented from opposing sending gas to West Germany, while the latter's policy of Ostpolitik forged the 1970 Soviet-West German gas deal. Gas did not flow immediately due to leadership changes and the 1973-4 oil shock. But, in 1985, workers dismantled a twenty-meter segment of the Berlin Wall to extend a pipeline to West Germany that the U.S. Reagan Administration strongly opposed (p. 74-5).
From 1985, Europe moved steadily towards a single gas market with a series of liberalizing reforms passed in 1992. In 1994, gas eclipsed coal for the first time, partly due to a supply surplus similar to today. Meanwhile, the last two decades have forced Gazprom to adapt its strategy to Europe's market reforms. Its export volumes to Europe remain critical to the continent's supply security, despite rising competition from liquefied natural gas.
The fantasyland of gas
Gustafson's narrative captures how uncharacteristic developments spawned and sustained this partnership. The Soviets, a command political economy distrustful of outsiders, proactively entrusted their financial solvency to them. The Europeans, ever concerned about social welfare, embraced neoliberal gas policies that the Americans must have admired.
But there is also a fantastical element to the narrative, a tone Gustafson sets in his first paragraph: "In the background of this story is a simple molecule, one atom of carbon and four atoms of hydrogen, arranged in space in a tetrahedron. There is something appealing in its purity, its elegance of understatement. When it mates with oxygen it burns cleanly, with a bright blue flame and then vanishes, leaving only water and carbon dioxide, the stuff of soda water. When cooled, it condenses into a clear, shimmering liquid, only one-six hundredth of its original volume, ready to spring back as a gas again when needed. Oil, by comparison, is a sludge of chains and hexagons that is largely useless until refined and sorted oil, disciplined, so to speak. Coal is even worse. Natural gas is a princess" (p. 11).
This fantastical element also pervades his descriptions of how individuals forged a vision for the gas trade. My favorite, of course, was Ukrainian Prime Minister Yulia Tymoshenko, known as "the gas princess" for birthing the barter gas trade in the 1990s and fighting for her country's independence (p. 327-8)
This all serves to imprint on the reader that the gas bridge was created by visionary human beings. The energy world changes organically, often dramatically out of crises, and very rarely linearly. It is also feminine in its essence, requiring construction, adaptation, and nurture. This is worth bearing in mind for today's transition to clean energies. We are currently trying to birth a new global energy system. It is brutally difficult and frustratingly slow. But its vision and underlying commercial logic, hastened by multiplying climate-related crises, will succeed. Leaders just need to step up.
Gas a geopolitical weapon?
The most salient lesson of The Bridge is that commercial logic drives the gas trade. "The Russian gas industry, despites its geopolitical significance, is a business, and a highly technical and a highly complex one…Putin is clearly the chief decider in Russian gas policy. But in the everyday conduct of business Gazprom, like any large organization, has the capacity to delay, resist and reshape the Kremlin's commands, if they run counter to Gazprom's commercial objectives, business models, and core competencies" (p. 278).
For decades, the United States has argued that Russia will disrupt gas flows to Europe for political advantage. The record says otherwise. Disruptions of gas flows through Ukraine were symptoms of a slow Russian-Ukrainian divorce, something Gustafson believes will finalize by 2030. This is for the good, given how destabilizing it has been. Russia has, anyway, will have successfully circumvented Ukraine once Nord Stream II and TurkStream come online. Ukraine, meanwhile, is pushing for independence in its affairs, and has considerable gas reserves of its own (p. 346).
The Bridge is timely and a worthy sequel to Gustafson's previous narrative about the Russian oil industry in the 1990s and 2000s, The Wheel of Fortune, a book I liked so much that it made my top-ten book list for energy history, policy and geopolitics. In a recent event with the Center for Strategic and International Studies in which Gustafson discussed The Bridge, the author let drop that his next project is tentatively titled "Klimat: The Future of Russia in the Era of Climate Change." I'm eagerly awaiting the completion of his trilogy, to see how Russia, which has relied on hydrocarbons for world power, will manage the clean-energy transition. It will surely require creativity and vision. But The Bridge tells us that human beings can ignore geopolitics and create new, collaborative energy worlds if they want.
Photo: Former Ukrainian Prime Minister Yulia Tymoshenko; credit: Wikimedia Commons.
Related