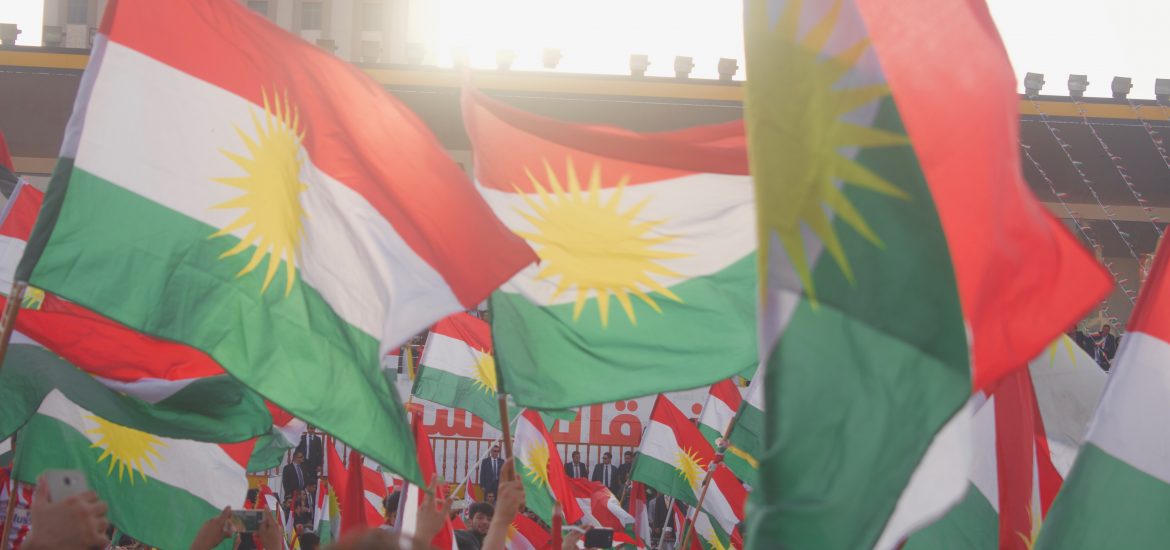 Over the past year, the gas-exporting ambitions of the Kurdistan Region of Iraq (KRI) appeared, finally, to brighten. Last May, Rosneft and local authorities signed a business development agreement to forge "an integral plan to progress the gas business" in the semi-autonomous region. A critical component came even earlier, in September 2017, in the form of a pre-front-end engineering and design agreement (pre-FEED) to complete a 30-billion cubic meters per annum (bcma) gas-export pipeline by 2019, with flows to commence in 2020. Moreover, one month prior, Rosneft paid $1 billion to cover the KRI's outstanding debts to Pearl Petroleum.
On April 30 of this year, however, these plans hit the skids. UK-listed Genel Energy announced that it had tapped the brakes on developing the Bina Bawi gas field, purported to have some 232 bcm of total reserves. While the KRI has major potential as a European supplier on paper, the current reality, as Genel Energy sees it, doesn't bode well for Rosneft.
The maneuvering by Rosneft in recent years serves a dual purpose. First, it puts under Russian control additional gas supplies that could go to Turkey and potentially to Europe. This further instrumentalizes Moscow's increasingly assertive foreign policy. Second, it enables Rosneft to encroach upon rival Gazprom's gas-export monopoly. If the recent setback is anything to go by, however, Rosneft will have to play the long game. The same applies to the KRI. While the Russian major saved it from financial ruin, it may have underestimated its long-term potential.
Holding pattern
Home to 5.7 tcm (200 tcf) of recoverable reserves, the KRI presents a key new source for Turkey. Ankara signed a 20-bcma gas-purchase agreement with the Kurdistan Regional Government (KRG) in 2013 in an attempt to diversify its supply security.
The announcement by Genel that it would postpone developing Bina Bawi puts ambitions of developing KRI gas on hold. The field development plan had called for the production of up to 8.5 million cubic meters per day (mcmd), along with 15 million barrels of light oil. According to the Anglo-Turkish company, the gas-lifting agreement with the KRG no longer reflected "the commercial realities of the proposed development." Genel said it would instead "focus on negotiating updated commercial terms based on a staged and integrated oil and gas development."
Bina Bawi and the nearby Miran asset were supposed to be the so-called "anchor fields" for exports to Turkey. Exports were expected to reach 10 bcm per year by the early 2020s, according to then-chairman Tony Hayward in 2015. At the time, Genel envisioned starting development by the end of 2016, with integration of KRI gas into the southern gas corridor (SGC) as an "inevitable consequence of the development." With the prospect of Turkmen gas feeding the SGC becoming ever more elusive, Turkey's hopes for near-term supply diversification hinged on the success of this venture.
Rosneft strategy
The Rosneft-KRG statement on the integral development plan, moreover, leaves much to the imagination. It remains unclear, first of all, which fields will feed the export pipeline. Rosneft's evaluation of the current market environment for gas exports is also unknown. According to a press release in May last year, "Rosneft will decide on how to participate in the regional gas business based on the outcomes of the integral development plan in terms of the attractiveness and efficiency of the options." If Genel's April 2019 announcement is anything to go by, the Russian major may well follow suit in shelving certain components of its plans in the KRI.
Speaking to Al Jazeera in April, Bloomberg Intelligence analyst Salih Yilmaz said the Rosneft project was "good-to-have," but wasn't expecting it to be "done anytime soon." There certainly isn't a pressing need for additional gas supplies. Turkey's economic slump has softened demand and Europe will only gradually seek additional imports.
If anything, monetizing and exporting northern Iraqi gas resources will be easier than in the Mediterranean. (Just one month after the September 2017 pre-FEED deal with the KRG, Rosneft picked up a 30-percent share in the Eni-operated Zohr offshore gas field in Egypt.)
Still fertile
That's not to say there hasn't been any progress in the KRI's gas sector. The $1-billion Rosneft check reignited the gas-development efforts of Pearl Petroleum. Pearl is a consortium comprising Dana Gas and Crescent Petroleum, and European players OMV (Austria), MOL (Hungary), and RWEST (Germany). The consortium is developing the Khor Mor and Chemchemal gas fields, home to an estimated 484.4 bcm. Upon the settlement in September 2017, the consortium immediately announced its intention to raise output from 9.3 mcmd to 22.7 mcmd.
Last year, one of Pearl's operators, Dana Gas, said that it had increased production to 11.3 mcmd and 15,000 barrels of condensate per day. This March it inked a new sales agreement to produce and sell an additional 7.1 mcmd by 2021. These plans include a $700-million expansion of the Khor Mor gas power plant to better serve domestic demand.
Rosneft's money might help KRI meet its domestic gas demand, but it could also cripple its long-term export ambitions.
Russian intentions
Rosneft's deals are vehicles for Russia's increasingly assertive foreign policy, especially in the Middle East. For one, the agreements with both Erbil and Baghdad give Rosneft and, by extension, Moscow, leverage over both. (In May 2018, the company announced that its Salman well in southern Iraq's Block 12 concession area had struck oil.)
This leverage could well lock the country into additional deals outside the realm of energy. For the past 18 months, the news has centered around Iraq's potential purchase of the Russian-made S400 surface-to-air missile system. These same batteries have put Ankara on a collision course with Washington and NATO.
Secondly, gas resources that could have been alternatives for both Turkey and the EU are now largely under Russian control. A Southern Gas Corridor where only the flows from Azerbaijan's Shah Deniz are not defeats the EU's purpose of "improving the security and diversity" of the bloc's energy supplies. Moscow knows this all too well, and in May courted the Slovakian government to join the TurkStream gas project, having already reeled in Bulgaria, Serbia, and Hungary along the way.
What about Turkey or Europe?
All this leaves unanswered the question as to when KRI gas will flow to Turkey and, possibly, Europe. By the time need arises, Rosneft will probably already have recuperated its original $2.1-billion investment, as the Russian Deputy Minister of Finance in April claimed that 50% to 65% of the investment had been paid back through oil transfers.
Considering all of the above, the question perhaps is not whether KRI gas can be monetized for export. It is whether it is even desirable for Turkey and the EU in the first place.
Related