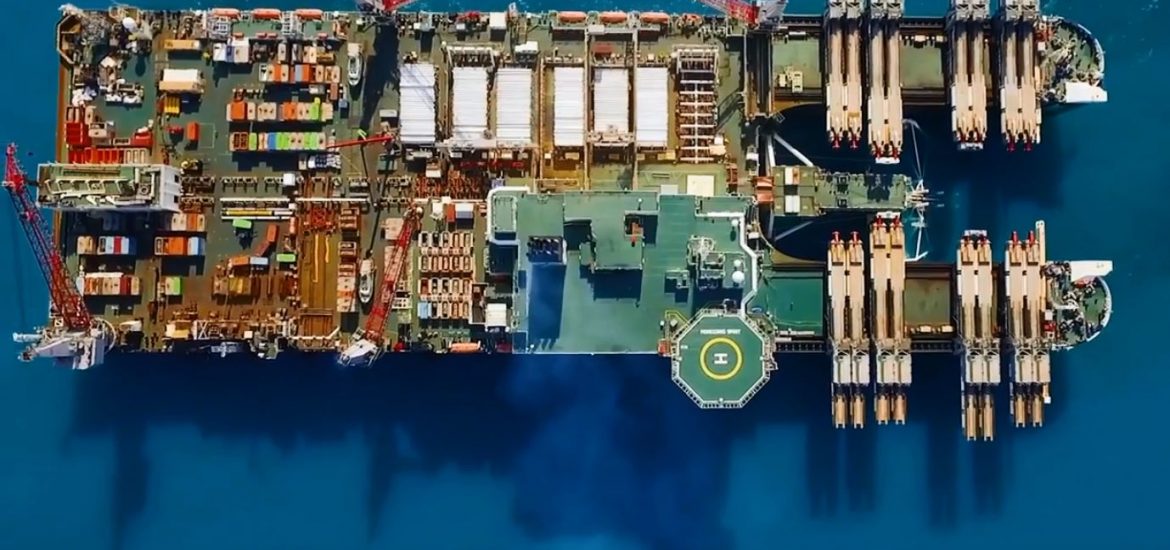 Donald Trump is exerting more pressure on Germany to abandon the Nord Stream 2 gas pipeline from Russia, even as the consortium behind the project hopes for completion by the end of the year. 
"We're protecting Germany from Russia and Russia is getting billions and billions of dollars from Germany. Germany is making a tremendous mistake," Trump said beside Polish President Andrzej Duda at the White House on Wednesday.
This week Polish fossil-fuel firm PGNiG signed a deal to purchase 1.5 million tonnes of LNG per year from US company Venture Global LNG from 2023. The deal would bring its total planned annual purchases from the company to 3.5 million tonnes. Trump said the contract was worth about US$8 billion.
Most of Poland's gas currently comes from Russia via Ukraine but its long-term contract with Gazprom ends in 2022. Poland also signed a US agreement on civilian nuclear power cooperation.
Trump said more US sanctions were being considered over the Nord Stream 2 pipeline. 
The tycoon turned populist conceded that Germans "have a right to do what they want to do" but added that sanctions were "something that I've been looking at and I've been thinking about". 
US Energy Secretary Rick Perry in May said a sanctions bill targeting companies involved in the project would be drafted in the "not too distant future". 
Perry warned that Russia has occasionally stopped shipments of gas via Ukraine during times of pricing disputes.
Half the cost of the €10-billion pipeline is coming from Germany's Wintershall and Uniper, Royal Dutch Shell, France's Engie and Austrian OMV. Russian gas export monopoly Gazprom is funding the other half. 
More than 1,000km of pipe has already been laid under the Baltic. 
European states have not said how they would respond to sanctions targeting its energy giants. 
The Nord Stream 2 consortium is aiming to lay 8km a day although Danish permission has still not been granted near its Baltic island of Bornholm. 
A delay in the pipeline's launch could raise questions about Russia's bilateral ties with Ukraine. Most of Russia's gas exports to Europe currently pass through Ukraine and the transit agreement expires at the end of 2019. 
Gazprom has said failure to complete Nord Stream 2 and extend the transit deal with Kiev by the end of the year would be a "nightmare scenario".
Henning Kothe of Nord Stream 2 said last month that the pipeline would cut gas prices, allowing Germany to abandon its dependence on filthy coal.
"The shortest way for gas to reach Europe is via Nord Stream 2, which is 2,000km shorter than the existing route through Ukraine. That is for me a fact and not politics," he said.
Gazprom fears delays in Nord Stream 2 without a new Ukrainian gas contract. Picture credit: YouTube 
Related