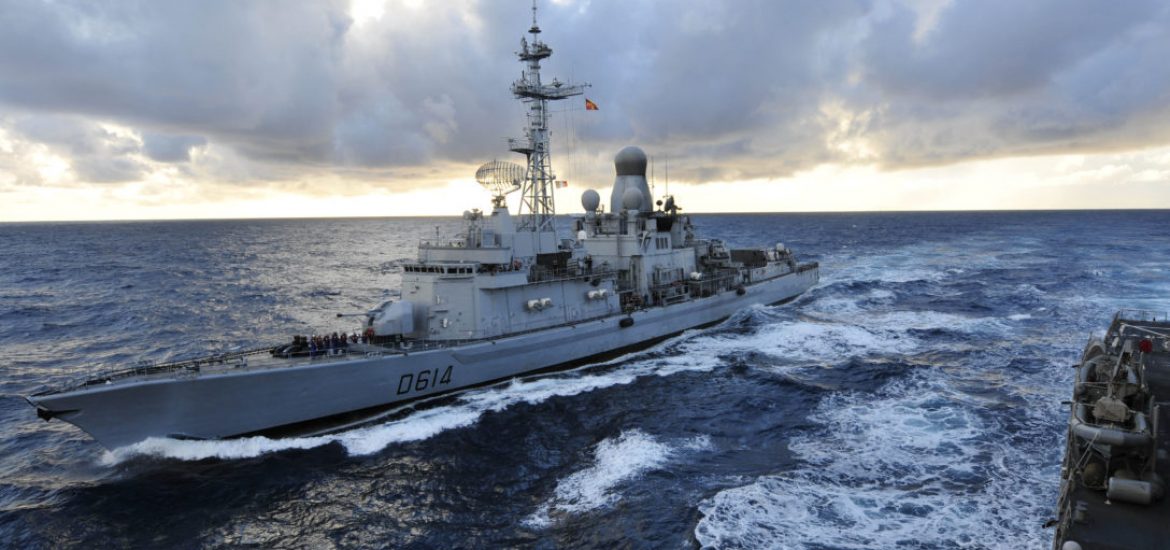 French President Emmanuel Macron has called on Turkey to halt its "illegal" gas drilling in the Cypriot exclusive economic zone.
A meeting in Malta of seven southern EU leaders reiterated its "full support and solidarity with the Republic of Cyprus in exercising its sovereign rights to explore, exploit and develop its natural resources within its EEZ, in line with EU and international law.
"We express our deep regret that Turkey has not responded to the European Union's repeated calls condemning Turkey's illegal continued actions in the Eastern Mediterranean and the Aegean Sea and express serious concern over actual or potential drilling activities within Cyprus' EEZ.
"We ask the European Union to remain seized on the matter and, in case Turkey does not cease its illegal activities, to consider appropriate measures in full solidarity with Cyprus," the leaders' statement read.
Cyprus has issued arrest warrants for 25 people, including crew assisting the Turkish drilling vessel Fatih and staff at firms working with the Ankara-run Turkish Petroleum Corporation. 
Ankara said the arrest warrants "crossed the line" and insisted it had the legal right to drill off the Cypriot coast.
This month Turkey announced that it would deploy a second drillship next month.
Last week Turkey condemned a US$9-billion gas deal the Republic of Cyprus signed with Noble Energy, the Israel-based Dalek Group and Royal Dutch Shell as "a concrete example of the Greek Cypriots' violation of the rights of the Turkish Cypriots".
Macron, who has repeatedly criticised Turkey, said: "I want to reiterate my solidarity with Cyprus and my support and respect for its sovereignty. Turkey must stop its illegal activities in Cyprus's exclusive economic zone." 
Speaking during an EU leaders' support in Malta, he said: "The European Union will not show weakness on this matter."
Turkey does not recognise the Republic of Cyprus, nor therefore the latter's jurisdiction over its exclusive economic zone.
In December 2017, Turkish President Recep Tayyip Erdogan said he wanted to renegotiate an early 20th-century treaty marking the maritime boundaries of Turkey and Cyprus. 
The leader of Cyprus' long-term ally, Greece, also expressed his support.  
"It's important to signal that the EU should take specific measures if Turkey does not stop its infringing behaviour. Whoever doesn't respect international law must suffer the consequences," Greek Prime Minister Alexis Tsipras told the Maltese summit.  
Last month France signed an agreement to allow its naval vessels to dock in Cyprus and a Franco-Italian consortium, including energy giants Eni and Total, work has continued in the Cypriot EEZ.
The French navy could soon challenge Turkey's ships near Cyprus. Picture credit: Wikimedia   
Related