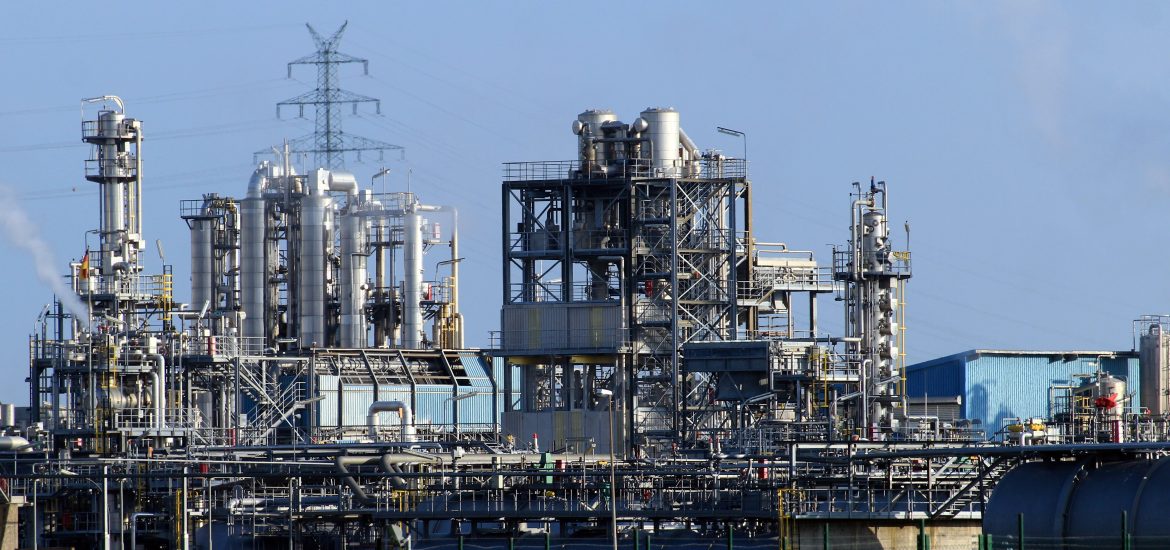 In late April, organic chlorides contaminated Russian crude oil flowing to Europe through the Druzhba pipeline. The subsequent shutdown of Druzhba, which means friendship in Russian, took 1.8 million barrels per day (nearly 2 percent of global consumption) of Russian Urals crude away from European refiners in Belarus, the Czech Republic, Germany, Hungary, Poland, and Slovakia. Russia's oil exports dropped by 3.2 percent in May.
Then, on June 21, the 335,000-barrel per day Philadelphia Energy Solutions (PES) oil refinery exploded. The refinery is the tenth largest in the United States, but the largest on the U.S. east coast. Philadelphia, the city of brotherly love, is the industrial node of America's longest-running oil-producing state, Pennsylvania. The state's refining capacities have grown markedly with the development of Marcellus Shale in the last decade.
European refineries have now weathered the storm of the Druzhba contamination, and flows returned to full capacity earlier this month. The PES explosion gave them a shot in the arm in the interim. Heading into the summer driving season, European refineries are filling the global supply vacuum and Americans' driving tanks in particular. Prices for refined product exports are likely to increase in the coming months, as Pennsylvania lawmakers now plan to close PES altogether.
The last thing that those who are concerned about climate change want to hear is brighter prospects for oil refineries, especially after last week's record temperatures in Europe. Yet the Druzhba contamination and PES explosion have bolstered European energy security and independence. More importantly, they have presented a window of opportunity for European refiners to reinvent themselves by shifting towards refining higher end products and accommodating fuel switching, both of which can hasten energy transitions in countries across the continent.
Crisis and opportunity
For decades, Europe invested heavily in oil refineries to curtail energy costs. This resulted in overcapacity, which became acute in the 1990s and early 2000s. The sector's prospects began to brighten before the global financial crisis, as oil demand surged, but the crisis caused demand to plummet. Many refineries closed thereafter, Petroplus in Switzerland being the best example of this boom-bust cycle.
Initially, the closure of Druzhba was a shock for European refiners. Already running at lower-than-capacity levels due to normal spring maintenance before the summer driving season, refineries had to cut runs as a result of the supply crunch. (Runs is the term for the amount of oil that refineries process and send out, and reflects overall levels of demand.) PCK's Schwedt and Total's Leuna refineries in Germany were hit particularly hard in having to limit runs.
Yet European refineries in the refineries directly affected by Druzbha and in Italy, Ukraine and elsewhere regrouped, replacing Russian Urals crude with supplies from the United States. These dynamics then helped other refineries on Europe's periphery. Socar's Star refinery in Turkey, for instance, could take on larger volumes of Urals crude over the past two months and ramp up runs.
Invisible hands?
Questions remain regarding why these events happened in the first place. The Druzhba contamination did such deep damage to Russia's reputation as a hydrocarbon supplier to Europe; it is hard not to speculate that state-sponsored sabotage was behind it. Russian President Vladimir Putin would never admit such an occurrence and seems content to let the open feud between Rosneft, the supplier of Druzhba crude, and Transneft, the carrier company, play out as a useful distraction. Following this line of speculation further, the PES explosion appeared at first glance to be Russian payback. The refinery's closure will kill nearly 1,000 jobs and dramatically undermine Philadelphia's broader economy.
All this aside, it is also possible that both were simply accidents. Both were, after all, quite old. The Druzhba pipeline came online in 1964, while PES's refining site has operated since 1870. The pure accident hypothesis seems more likely in the case of PES, which has a long history of fires, explosions, and accidents.
Regardless of the invisible hands behind the events, what's done is done. Now, Adam Smith's invisible hand is playing out to Europe's benefit. European refineries have kept U.S. prices remarkably stable by sending more gasoline across the Atlantic. Only the states of Illinois, Indiana, and Ohio have experienced notable rises.
European refineries sent 1.63 million tons of gasoline to the United States in May and 850,000 tons in June. Exports have grown most sharply, however, in July.
August beginning
The contamination of Druzhba and explosion of PES have been a short-term boon to European refiners. Yet the sector is well positioned for other reasons to transform to meet the needs of the coming decades. For one, we are five months out from the deadline to implement IMO 2020. This will require shippers to limit their sulfur fuel content to 0.5 percent from the current 3.5 percent. This summer's additional profits will be added to the higher  profit margins set to come from IMO's requirements for cleaner distillates such as diesel and marine gas oil. The other opportunity for European refiners is in alternative fuels. The higher profit margins from this year and could bring about consolidation, which in turn could launch new business models for biodiesel and hydrogen. This is the clear way forward for decarbonization.
Druzhba and PES demonstrate once again the interconnected nature of the global energy system. European refiners have profited from unexpected outages in Russia and the United States. They will need more than friendship and brotherly love, however, to lead the industry towards a more sustainable future.
Related