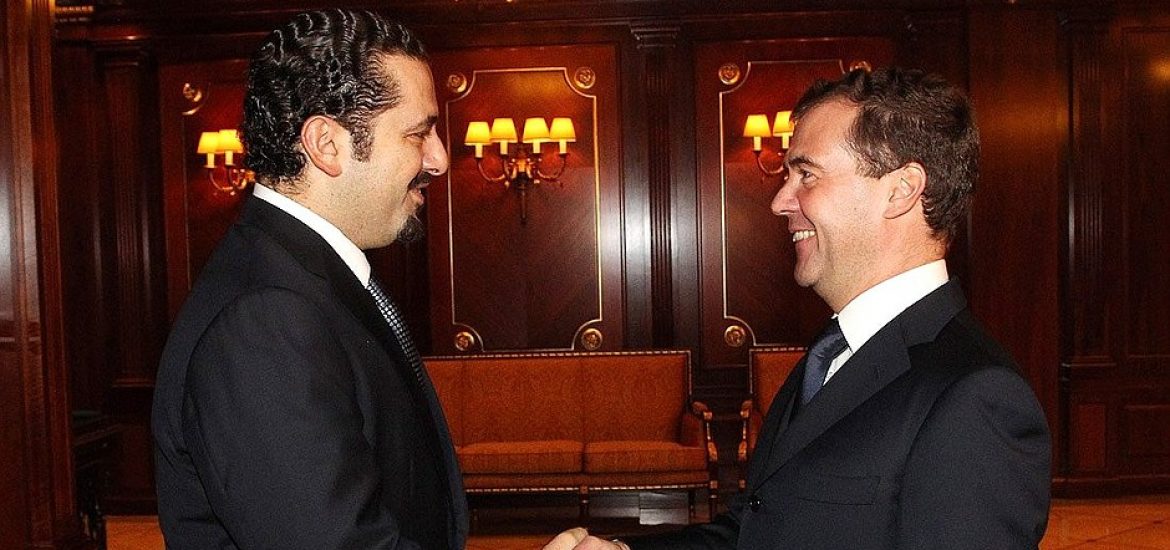 Today marks the 12-year anniversary of the 34-day war that broke out between Israel and Lebanese-based, Iranian-backed Hezbollah. Hezbollah ostensibly won this war by preserving the status quo, even if it came at great cost to the Lebanese state. Israel's failure to "defeat" Hezbollah in 2006, meanwhile, makes many believe that another war is a matter of when, not if, but this does not have to be the case.
While everything in the Middle East has oil and gas in the background, energy did not affect that war in any meaningful way. However, this is no longer the case. Israel and Lebanon are competing over claims to offshore gas fields in the eastern Mediterranean, and both countries are moving forward on their own terms. After holding its first offshore auction in 2017, Lebanon is now pushing ahead with exploration and could see first gas in 2019.
Looming Lebanese gas is a double-edged sword for Israeli-Hezbollah competition. Israel could view it as another dimension of competition both to its own ambitions to export gas to Europe and to produce in fields that it says are within its maritime borders. But the leverage that Lebanon gains from producing its own gas is more likely to provide incentives for both Israel and Lebanon to avoid conflict by bringing balance to the relationship. One would be naive to predict a peaceful resolution to energy geopolitics in the Middle East, but there are strong reasons to believe that eastern Mediterranean gas is different. Lebanese gas in particular might just be crazy enough to succeed.
Now or never for Lebanon
Lebanon has moved steadily towards developing its offshore gas reserves since the discovery of the Tamar and Leviathan fields in 2009-2010. Like its eastern Mediterranean neighbors Egypt, Greece, Cyprus, and Israel, Lebanon is determined to enter a global market hungry for the fossil fuel.
The majority of analysts forecast a steady growth in demand for gas in the coming decades. Gas can serve as a bridge fuel, allowing countries to transition from coal to renewables without losing all-important base load capacity. The pace of gas-demand growth is uncertain, but with so much gas expected to enter the market in the coming years from the United States and its allies, it behooves Lebanon to get in now, before a glut develops. This could come as early as 2019, when Qatar will start new drilling in North Field.
From a market timing perspective then, Lebanon is wise to move forward as aggressively as its neighbors. Egypt's Zohr field started production in December 2017 and the country plans to build a $1-billion pipeline from Cyprus to an LNG export terminal that collects gas from Zohr and its other fields. Egypt aims to become a net exporter in 2019. Israel, meanwhile, concluded a $15-billion export deal to send its gas from Levantine and Tamar to Egypt for LNG export.
Mediterranean power brokers
Like Greek-Turkish brinkmanship over Cypriot gas, Lebanon and Israel have disputed maritime borders since the discovery of offshore natural gas fields, specifically Block 9 of the Levantine basin. By issuing an exploratory license for this block, Lebanon predictably provoked a strong reaction from Israeli officials.
Yet U.S., Russian and European energy diplomacy in recent months has leant real momentum to Lebanon's efforts. A U.S.-brokered deal to resolve the border dispute could even be in the offing. In recent months, acting U.S. assistant secretary of state for Near Eastern Affairs David Satterfield has conducted shuttle diplomacy to reach an accord, about which both governments remain cautiously optimistic. The United States has obvious reasons for the accord and developing eastern Mediterranean gas, not least because common commercial interests can dampen political antipathies. Russia is also developing Lebanese gas, with Novatek participating in a consortium with Total (France) and Eni (Italy). All three of these companies have other assets in the eastern Mediterranean.
Russia's participation might seem concerning at first glance. Might it be designed simply to undermine the ability of eastern Mediterranean gas to compete with Russian pipeline gas? Not a chance. Remember, Russia wants global demand for gas to continue to grow, which requires ample supply. By backing and developing eastern Mediterranean gas, it ensures global supplies and a larger global market share. Moreover, eastern Mediterranean gas has a competitive advantage over U.S., Canadian, Qatari, or Australian gas in being closer to Europe. Finally, Russia seems intent on becoming a formidable LNG exporter, launching its first project at Yamal in the Arctic, with more planned for the Pacific to feed Asian markets.
Off of shore, out of mind?
The specter of a large-scale U.S.-Iranian, Israeli-Hezbollah war, however, still looms. Israel expanded strikes against Iranian targets in Syria this spring, and the U.S. administration appears more eager than ever to take the fight to Iran, having discarded the nuclear agreement.
Eastern Mediterranean gas developed simultaneously by Israel and Lebanon cannot alone halt such a war. Being offshore, these assets would likely fall out of the scope of the military operations or strategy for such an event, although the Lebanese and Israeli states would likely take measures to safeguard them. Israel could directly attack Lebanese gas installations, but Hezbollah is not the Lebanese state. More obviously, this would draw the ire of the international community and especially the countries whose companies are developing Lebanese gas. Gas works to assure that such a war would not be fought offshore.
The only historical precedent of offshore oil and gas fields factoring into military conflicts is from the Arab-Israeli wars in 1967 and 1973. In June 1967, Israel overcame Egypt in six days and occupied the Sinai Peninsula, the Suez Canal and the Gulf of Suez, where Egypt had offshore oil fields. Israel simply commandeered and operated them. Egypt then launched the October 1973 War to win back the Sinai and Suez. By surprising the Israelis in battle and restoring balance to the relationship, Egypt achieved its objective. The two countries then signed peace agreements in the second half of the 1970s that have lasted a generation.
Lebanon should be lauded for developing its own gas fields. It has given itself leverage and become an equal partner to Israel in eastern Mediterranean gas. It is impossible to predict how this careful balance will continue. But its construction matters and will help restrain the scope of any future Israel-Hezbollah conflict.
Related