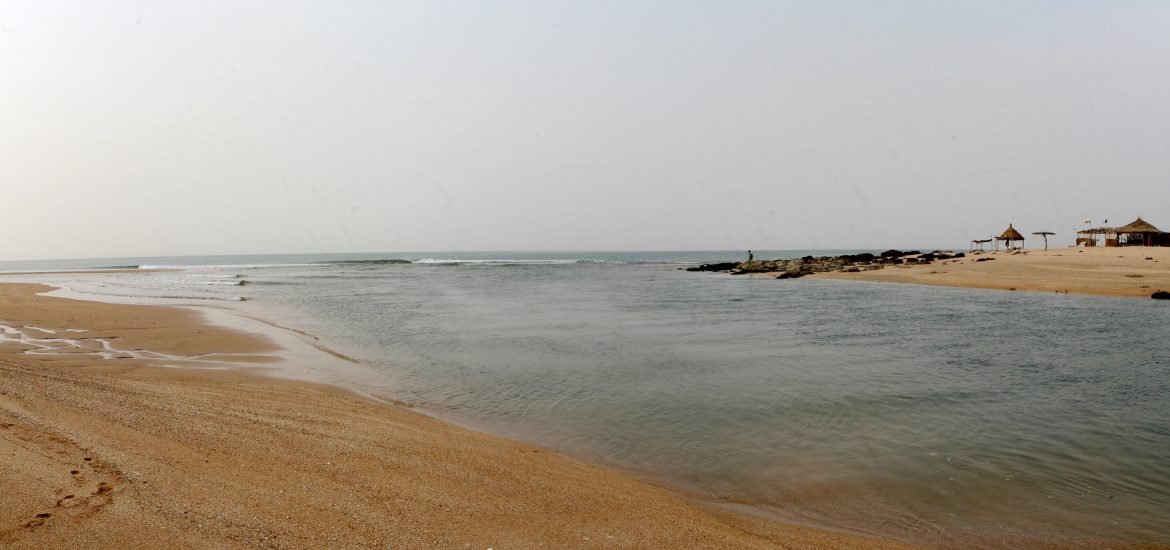 From 2002 to 2004, I lived in Senegal and worked as a Peace Corps Volunteer in a town called Thiès. Life was not easy for the average Senegalese, but the people retained a spirit of warmth and hospitality that is best captured by the Wolof word, teranga. The spirit of teranga, coupled with the Senegalese abhorrence of autocracy, is an example to anyone who values the principles of both freedom and justice.
Ten years later, in 2014, Senegal discovered its first major commodity wealth: oil and gas fields off its Atlantic coast. Among these assets, the country is now on track to start producing oil from its own SNE-1 field and gas from Grande Tortue, which it shares with Mauritania, in 2021. The discoveries are a boon that Senegalese politicians and citizens alike will want to harness as quickly as possible. They are expected to bring roughly $90 billion to a country that ranks 160 out of 191 in GDP per capita, according to the IMF.
Senegal's slow approach to developing these assets – seven years between discovery and first oil – is smart. It gives transparency a better chance to take hold and gives reason for optimism that the country will direct these revenues towards areas that help the most people: education, health, and infrastructure. As we have seen many times before, speedier timelines lead to ignoring institutional safeguards against corruption and the perils of the resource curse: the corrosive effects of hydrocarbon rents on political, economic, and social life. Once oil starts flowing, politicians and businessmen begin shaving off rents before they hit public coffers.
In this light, the timing of the discoveries was also auspicious. Low prices since 2014 have diminished the pressure to develop the fields rapidly. The trickiest part will come in the 2020s, then, when production actually begins.
Leaders, institutions and curses
It is unfair, but not unfounded, that any time oil or gas is discovered in Sub-Saharan Africa, analysts raise the specter of the resource curse. Thus far, optimism abounds that Senegal can avoid it due to its democratic history, the strength of its institutions, and its president, Macky Sall.
Sall was a former geological engineer and geophysicist and worked in the country's oil industry, first as CEO of the Senegalese National Oil Company (Petrosen) from 2000 to 2001 and then as Minister of Mines, Energy and Hydraulics from 2001 to 2003. This expertise would seemingly lend itself to careful management of the resources, intentions he underscored by convening a national dialogue on June 12, the first of its kind in Africa. Sall's opponents, on the other hand, would disagree, highlighting that Senegal awarded two exploratory licenses in 2012 to Sall's own brother, which were later sold to Kosmos, the company now developing Tortue with BP.
In the popular book about political economy, Why Nations Fail, authors Daron Acemoglu and James A. Robinson argue that the most important ingredient for a country's economic development is the strength and inclusivity of its institutions. They highlight Botswana as an African country that developed inclusive institutions to guard against corruption, while its neighbor Zimbabwe languished under the autocracy of Robert Mugabe.
Senegal is like Botswana: it has a unique history among African nations of avoiding autocracy. Having won independence in 1960, the country's first President Leopold Senghor, a Catholic installed by the departing French, forged an inclusive government that gave proportional representation to Senegal's various ethnic groups. His example helped forge the country's identity: commitment to fair representation. Senegal has, of course, suffered from bouts of autocracy and corruption, but the people fight it. Its last president Abdoulaye Wade had consolidated power during his two terms in office and was attempting to change the constitution to permit a third. Citizens took to the streets and halted it.
Senegalese eco matters
Arguably as important as guarding against corruption is concern about how producing hydrocarbons could wreck havoc on Senegal's environment. Senegal is still a predominantly agricultural economy that can ill-afford to have its Atlantic coast turn into the Niger Delta.
The environment also underpins its tourism sector. The SNE-1 field is located offshore from the region around Mbour, where Western tourists flock during the winter months to enjoy the beautiful sandy beaches, explore the fantastic wildlife at Popenguine, and wander around the unique fishing villages. The country built a new airport in 2011 that features direct flights from many European cities. Grand Tortue, meanwhile, sits across from historic Saint Louis, which hosts an internationally acclaimed jazz and speaks to hundreds of years of French rule.
At the same time, Senegal is facing the ever-persistent encroachment of the Sahara desert, and is leading the charge to build a "Great Green Wall" to counteract it. Environmental damage from Grand Tortue will only hasten the desertification of the Sahel.
Senegal, in other words, cannot afford even the smallest environmental accident or disruption to its fragile ecosystem.
Avoid red cards
Oil and gas could ruin the fragile balance of Senegal. But it could also be a much-needed injection of capital to uplift lives and enjoy some degree of energy justice. For those deeply concerned about climate change, the thought of more oil and gas entering the energy mix abhors. But these feelings have little moral standing from Westerners whose use of fossil fuels, and unwillingness to pay the costs of doing so, created the problem in the first place.
Senegal got off to a fabulous start in this summer's World Cup, but ultimately failed to advance out of its group despite finishing with the same record as Japan. The reason? It had accumulated more yellow cards. Senegalese leaders will have to play an even cleaner game in developing their offshore hydrocarbons. Its citizens, moreover, will have to remain more vigilant than ever before. Having received a yellow card with the revelation of links between Sall's brother and exploratory licenses, Senegal can't afford a red card going forward.
Related