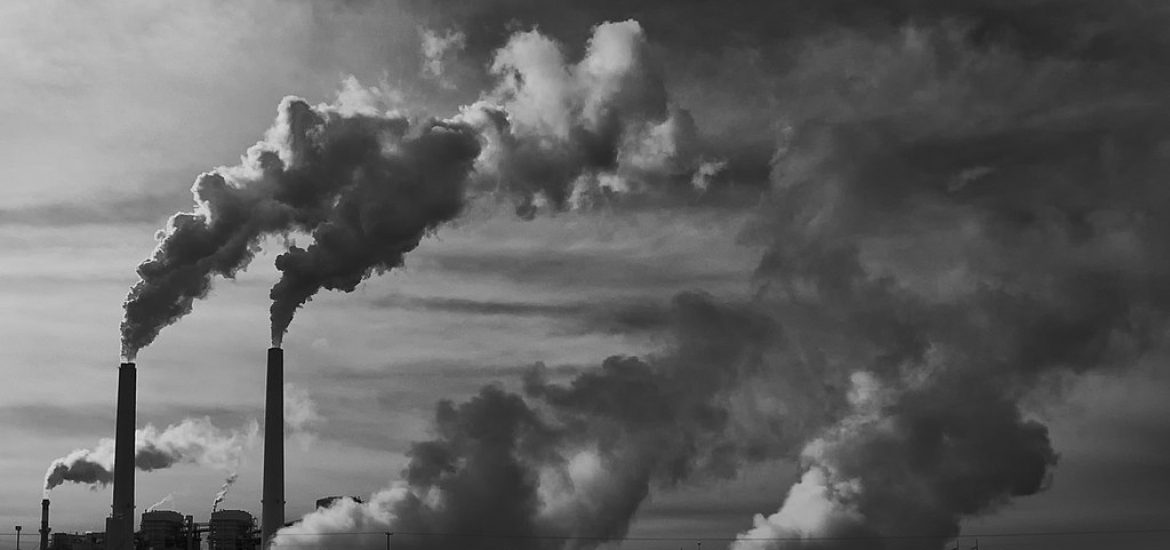 In the past year, peak oil demand has become a fixture in debates about the future of the global energy system. Media pundits, energy analysts, and even oil companies' leaders have embraced the idea as a signpost of what many feel is inexorable: a transition away from oil and other dirty fossil fuels to cleaner energy resources cascading from technological innovations such as electric vehicles (EVs) and smart-grids.
The meaning of peak oil demand is straightforward, which is one reason it has gained traction. It is also an alluring idea for the vast majority of people who are worried about the future of the planet, but have little power to shape the global energy system. Hope is a useful tool, and a belief that oil will reach a peak in use and decline supplies it.
Yet peak oil demand may not be all that useful and could, perhaps, be detrimental. Ask any member of developing country, and they will argue that there is little worse than false hope fueled by the good intentions of others. Peak oil demand helps obviate a scary truth: oil is forecast to continue to dominate for decades, even if our use of it peaks one day in the near to medium term.
Peak oil supply was no mirage
The emergence of peak oil demand bears consider resemblance to past debates about peak oil supply. In 1956, M. King Hubbert, an American geologist working at Shell, predicted U.S. oil production would peak in 1965 and global oil production in half a century. He was off by five years in his first prediction – U.S. production peaked in 1970 – but was lauded at the time.
Hubbert was one in a long line of Americans worrying about the exhaustibility of a finite resource: conventional oil. In 1908, the U.S. Geological Survey estimated that the United States could maintain its rate of production only for a few years and would entirely exhaust its supplies by 1935. Again in 1919, the same venerated institution claimed the country only had a decade of oil left. New discoveries around the globe in the 1920s and in East Texas in 1931 in particular erased such worries.
Hubbert's second prediction – that global production would peak in the 2000s – was far more impressive and incredibly accurate: conventional oil production peaked in 2006! Early in the decade, the United States had been brought to hysteria, as global supplies started tightening and China's demand for oil taking off. U.S. policymakers fretted that most remaining reserves of oil were located in countries unfriendly to the West and the United States in particular. The war in Iraq was launched in this context, as Allan Greenspan acknowledged in 2007.
But, as with Hubbert's earlier forecasts, Texas-based technological innovations – in horizontal drilling, hydraulic fracturing with water and acid, and 3D seismic imaging – unlocked shale (unconventional) oil and gas reserves in the United States. Moreover, numerous other unconventional plays including offshore and oil sands became viable. By the early 2010s, concerns about peak oil supply vanished, even though conventional oil supplies had peaked.
The real problem is coal
Peak oil demand feels very similar to peak oil supply: it is true, but doesn't mean much. Even if global oil demand peaked in 2025, as Shell's CEO predicted earlier this month, the more important question is whether oil use will decline rapidly thereafter or continue to be a major energy source. Few if any models forecast this, and we know that coal continued to be a major component of the global energy system even after oil ascended to the dominant position.
It is also dangerous to direct our attention to a distant future instead of squarely keeping it in the present. This kicks the can down the road and contributes to inertia, perhaps the driving force in slowing our transition away from the convenience of fossil fuels. It took a four-day bout of smog in London that killed 12,000 in 1952 to finally convince Britain to move away from coal-fired power generation. Oil embargoes and endless wars in the Middle East have still not convinced Americans to move away from oil, even its EVs are growing in fits and starts there. China's commitment to EVs and renewables in general have only come after smog in its cities has become unbearable and its dependence on Middle East oil risen to dangerous levels.
We will not leave oil until something better – some convincing combination of cheaper, cleaner, easier and more advantageous to use – takes its place. It is too early to predict when or what exactly will emerge. Hydrogen fuel cells and electric vehicles are promising but far from on the verge of a breakthrough. This makes peak oil demand a shifting target. At least with peak oil supply, there was a finite resource to analyze.
But the most important thing to remember is that unabated coal use, particularly in the developing world, is a far greater threat to global warming than oil. If anything then, we should be debating peak coal demand. And soon: the IEA reported that global emissions, after remaining flat since 2014, rose in 2017. This included a 1% growth in global coal demand.
Discursive inaction
Many people are convinced that peak oil demand must be true if leaders of the major international oil companies are publicly predicting the year we will reach it. These people also point out that major oil companies taking real steps to diversify their holdings and businesses into new energy-related fields that hedge against oil's relative decline.
Yet we must also remember that these are simple words that cost nothing and are, at the very least, good marketing for oil companies today. It shows that they are aware of the problem and soothes our collective anxieties. Discourse matters, and, in this case, obviates the need for action.
Peak oil demand is a real and measurable concept, and knowledge about when it will happen can aid the transition to a cleaner environment through reduced energy-related emissions of carbon. But overly debating it seems misguided and empty talk. The time for talk has passed.
Related