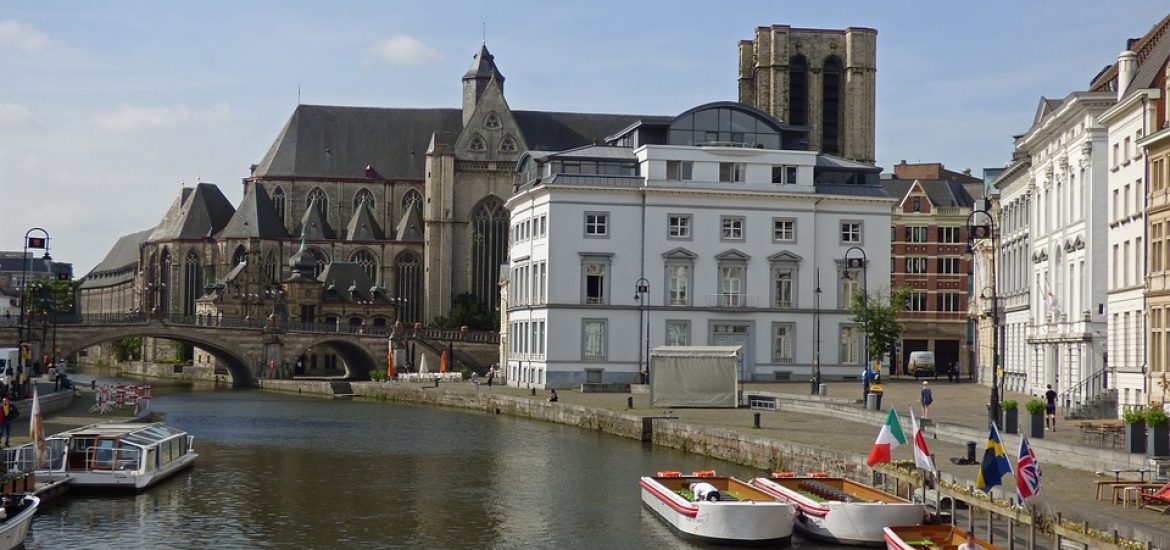 The Dutch firm Port Liner is due to launch the world's first 100-per-cent electric barges between busy Benelux ports by the end of the year, heavily cutting down on the number of diesel trucks transporting goods.
Dubbed Tesla ships, Port Liner says they could revolutionise the polluting shipping and freight sectors.
"It simply doesn't make sense for us to build new ships with diesel engines. Our vessels will be used for decades, and electric motors are clearly where the industry is headed," said the firm's CEO Ton van Meegen. The €100-million venture with European Union backing is due to launch five, 52-metre container barges powered by six-metre-long batteries this year that can operate for 15 hours, according to Van Meegen.
He estimated that the five vessels would displace around 23,000 trucks from European roads when they begin operating from Antwerp in Belgium and the Dutch cities of Amsterdam and Rotterdam.
Ten more boats capable of running for 35 hours on four, six-metre batteries would cut 18,000 tonnes of carbon dioxide from the atmosphere per year, he said.
"The technology, all the new ideas, are moving very very fast," Van Meegen told Bloomberg. "I don't know what will happen in the next 50 years, but it will be a completely different world."
There are around 7,300 freshwater vessels across Europe which will eventually need to switch to renewable supplies under global rules that require all transport, apart from aeroplanes, to make the shift by 2050. Van Meegan said his motors were already a third cheaper than typical diesel varieties going for €350,000 but the batteries, currently being made by Corvus Energy in Canada, pushed up the costs of electric boats.
The International Maritime Organisation has not set out rules to govern crew-less vessels, although they will soon be commercially available.
Port Liner's barges require no crew to handle them and Rolls-Royce says its first unmanned ocean-going ship will be launched by 2035.
The Dutch barges will initially be manned by a crew, although they are designed to be autonomous in the long term, and will take 23,000 trucks off the road, the company claims.
Many vessels burn bunker fuel, one of the dirtiest forms of fuel, emitting high levels of nitrogen and sulphur oxides (NOx and SOx), which are blamed for causing asthma, lung cancer and heart disease.
Maritime transport is currently responsible for about 3 per cent of global emissions, according to the European Commission, and while other sectors are anticipated to be able to cut emissions, pollution from shipping is expected to increase sharply.
Until recently, shipping has been largely absent from discussions on how to slash air pollution and carbon dioxide and it was omitted from the 2015 Paris climate agreement.
Belgium's canals will soon see electric barges. Picture credit: Pixabay
Related