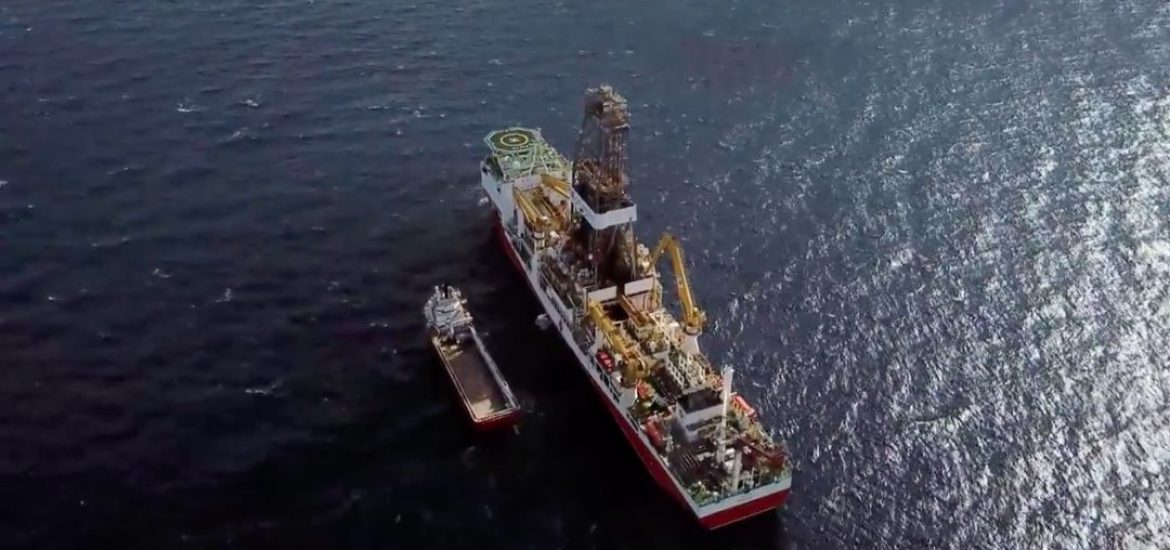 Greece and Cyprus are reporting an increase in activity by Turkish ships off the Cypriot coast as Turkey said it had deployed a third drilling ship. 
There is also speculation about the positioning of the new S-400 Russian missile-defence system that Turkey has controversially ordered in defiance of appeals from the US.
The Republic of Cyprus' foreign ministry reportedly warned European Union ambassadors on Friday about escalating Turkish aggression.
The EU in May called on Turkey to reconsider its exploratory drilling for gas off the Cypriot coast, which has been condemned as illegal by Brussels.
Exploration off the southern Cypriot coast has discovered around 11 trillion cubic feet of recoverable gas, analysts at Wood Mackenzie reported.
But there are questions about how eastern Mediterranean gas reserves could be turned into commercial exports to the lucrative European market, especially while Ankara remains opposed to its development. 
Turkey's populist president, Recep Tayyip Erdogan, might be looking for a nationalistic distraction from domestic economic meltdown ahead of a rerun of the Istanbul mayoral election on June 23.
Analysts fear that the nationalist president might try to spark a Cypriot crisis to galvanise his domestic support amid signs that Erdogan might be losing his electoral magic touch. 
Ekrem Imamoglu, the Istanbul mayoral candidate from the secular opposition CHP, won by 14,000 votes of 8 million in total. Erdogan's AKP claimed fraud and ordered a rerun.
Istanbul is key to Turkey's economy and politics. It was the gateway to the presidency for Erdogan and provides a third of Turkish GDP. 
After a credit-fuelled boom led to bust, many Turks switched to using the dollar, sending foreign exchange deposits and funds rising to a record US$182 billion last month. 
The Turkish lira slumped by around 37 per cent since January last year, pushing the economy into recession. Property and construction employers borrowed in dollars and now face an estimated US$200 billion in loan repayments.
Unemployment has reached a decade-high of 14.7 per cent and the cost of imported goods is rising. 
The government has blamed rising food prices on farmers pushing up the price of vegetables.
Analysts wait to see if domestic strife in Turkey will result in more military activity around Cyprus as the embattled Erdogan looks to reignite nationalistic sentiments. 
Turkey's Fatih drilling ship. The Turkish navy is stepping activity around Cyprus. Picture credit: YouTube 
Related