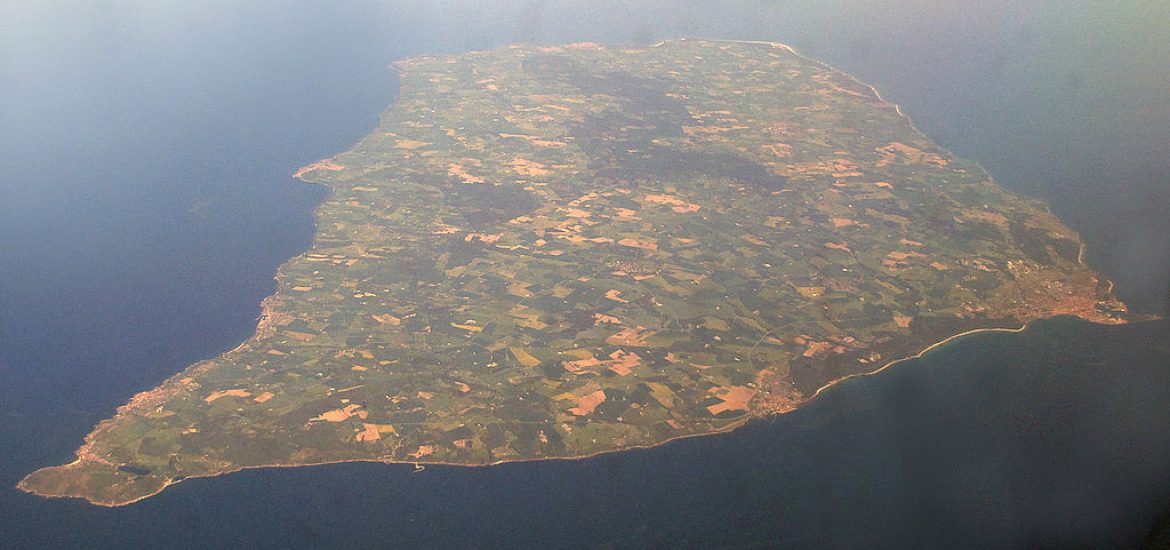 The Nord Stream 2 gas pipeline from Russia to Germany faces delays after Denmark asked the consortium behind the pipeline to look for an alternative route.
Denmark decided it would not grant permission for a northern route and asked the Nord Stream 2 company to look into a southern route instead.
The Danish Energy Agency is assessing how the pipeline would affect the environment in its exclusive economic zone. The body asked Nord Stream 2 to look for a different route although it has not rejected either of the two pending permit applications.
Denmark's Bornholm in red. Map credit: Wikimedia
The DEA said it had merely "requested" the Nord Stream 2 "investigate the environmental impacts for a route south of Bornholm [pictured] in the continental shelf area".
The southern route through Danish territorial waters would be subject to a 2017 law that allows Copenhagen to assess the request for the construction of Nord Stream 2 from a foreign and security policy viewpoint.
"It is an area that has become available after a demarcation negotiation with Poland ended," DEA spokesman Ture Falbe-Hansen told the media, adding that it should be environmentally assessed by Denmark and its neighbours.
"It will take several months, but it's not possible to say how long it'll take," Falbe-Hansen said.
Nord Stream 2 has said the pipeline is on track to start working at the end of 2019 although that date might now need to be reassessed. A third, longer proposed route would avoid Danish territorial waters.
"The DEA has requested Nord Stream 2 to include a route option in the Danish exclusive economic zone to the south of Bornholm into the environmental assessment," the pipeline's consortium said. "Nord Stream 2 will now carefully evaluate the request from the DEA and then decide what steps should be taken next."
Finland, Sweden, Germany and Russia have approved the pipeline's construction while Denmark was the only country that has not issued a permit for its territorial waters.
Until recently, laying a gas pipeline in the Baltic Sea between Danish and Polish territory would have been hindered by a prolonged bilateral border dispute around the Baltic island of Bornholm.
The 1982 Treaty on the Law of the Sea states that each coastal nation has the right to use the sea up to 200 nautical miles from its coast. But Polish and Danish territory are so close that the demarcation line of the two exclusive economic zones overlap.
Donald Trump has criticised the pipeline and called on Europe to buy LNG (liquefied natural gas) from the US instead.
Bornholm. Picture credit: Wikimedia
Related