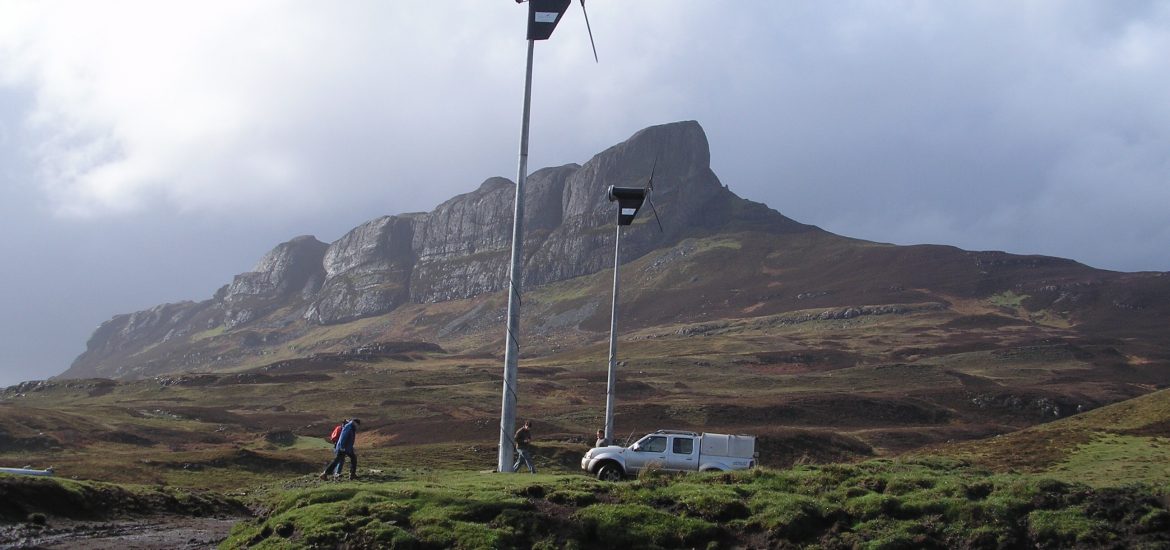 Renewable electricity generation in Scotland, a hotbed of green power, reached record levels in 2018, the Department for Business, Energy and Industrial Strategy (BEIS) has said.
Generation in Scotland was 26,708 GWh, a 6.1 per cent increase on the previous record in 2017. This output of electricity was the equivalent of powering all households in Scotland for more than two-and-a-half years, the authorities said.
The growth of Scotland's renewable electricity capacity continues, rising from 10 GW in 2017 to 10.9 GW in 2018, according to the official data.
The year saw a big increase in electricity generated via offshore wind, with capacity and generation both more than doubling compared to 2017. Generation increased from 616 GWh in 2017 to 1,369 GWh in 2018 and capacity increased from 246 MW to 623 MW, the Edinburgh administration said.
The devolved government hailed a record year for electricity exports in Scotland with net exports almost doubling from 12,868 GWh in 2017 to 24,379 GWh in 2018.
Scotland's energy minister, Paul Wheelhouse, told the media: "These figures show Scotland's renewable energy sector continues to go from strength to strength. Last year, we were able to meet the equivalent of 74.6 per cent of our electricity demand from renewable sources. During periods of low demand in Scotland, we were able to export record levels with a net 24,379 GWh of electricity being exported in 2018.
"Last year we saw the growing importance of offshore wind with capacity and generation both more than doubling compared to 2017 – with further projects under construction.
"Despite damaging policy changes from the UK government since 2015, particularly in terms of impacts on onshore wind, we continue to provide strong support for Scotland's renewable energy sector. Generation and infrastructure investment continues, not least because of the importance in preventing the damaging impacts of climate change.
"We will ensure the correct strategic decisions are taken to further support this highly valued sector, despite the difficulties created by unhelpful decisions at Westminster."
The Conservative-run London government, along with enforcing Brexit on the UK, axed onshore wind subsidies after the 2015 general election.
Tariff cuts
Scottish Renewables has criticised this month's end of the UK government's feed-in tariff scheme, saying it will hit small-scale renewable projects.
The tariff was established in 2010 to allow consumers to receive payments from their suppliers when they provide power to the grid with wind or solar.
Scottish Renewables said the tariff scheme allowed for more than 700MW of small power schemes to be installed by homes and businesses since 2010. Under the tariff, 16 hydropower, 70 wind and 118 solar projects have been installed in Scotland. The industry body argued that ending the tariff would make financing future projects increasingly difficult.
It blamed the collapse of companies like Gaia Wind, which went into administration in March last year, on cuts to the tariff.
Scotland leads the world in renewable energy production. Picture credit: Wikimedia
Related