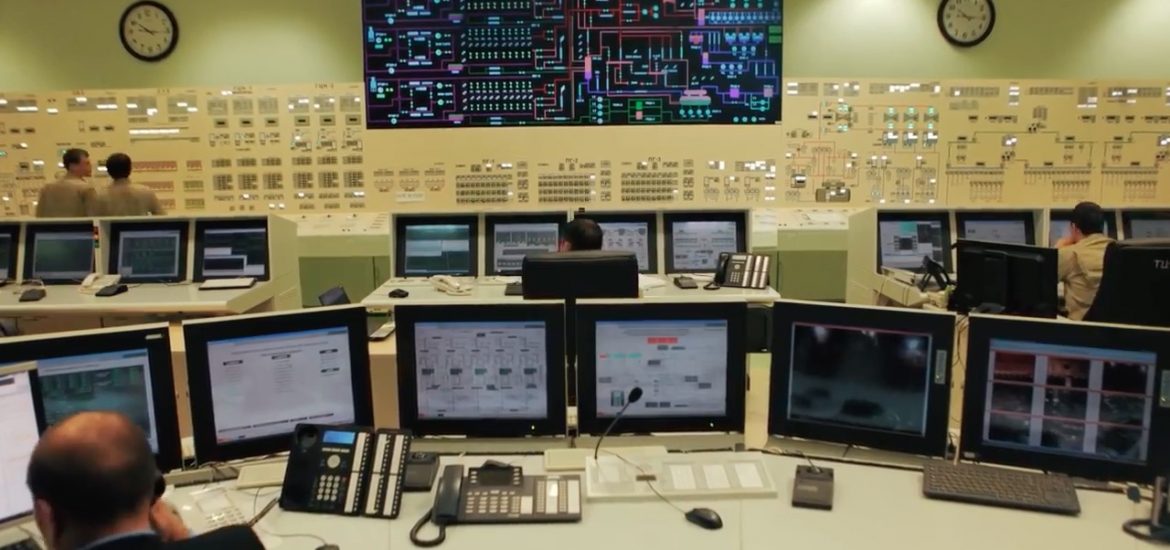 A bill submitted to Russia's State Duma would ban all trade between the state-owned nuclear utility Rosatom and US nuclear-power firms.
The bill was submitted to the lower house with cross-party support and its chairman Vyacheslav Volodin but could be altered by parliamentarians, the Duma said
The bill responds to US sanctions imposed against 24 Russian business chiefs and government figures on April 6.
In addition to blocking contacts with the US nuclear-power sector, the bill is set to impose trade restrictions on US computer software and hardware commerce, pharmaceutical and farming exports. It is also due to block US employers from participating in the privatisation of Russian state-owned assets.
According to the bill, all restrictive measures could be extended to other countries if they join the US sanctions against Russia.
Sergey Mironov, chairman of the Fair Russia party, reportedly said the proposed ban on the civilian nuclear trade was key to the draft legislation.
Rosatom has several deals with US companies. TVEL, Rosatom's nuclear-fuel branch, signed an agreement in 2016 to supply test batches of its TVS-K fuel assemblies to American pressurised-water reactors. Delivery of the fuel was due to begin early next year, according to Rosatom's website. The site also said Techsnabexport, Rosatom's uranium branch, had a deal to export enriched uranium to the US.
Nuclear Arctic 
Meanwhile, the Russian Federal Nuclear Centre National Research Institute of Experimental Physics and the Rosatom State Nuclear Energy Corporation say they are developing a digital model for an unmanned Arctic vessel to push for more cost-effective regional freight transport.
"Unmanned navigation is the most promising IT aspect of sea-going and river-going transport. While developing an unmanned vessel's digital model, experts will be able to considerably improve its hull, eliminate the superstructure, install a cargo hold in the bow section, streamline the correlation between the vessel's dimensions without consideration for oscillation motion effects on the crew and renounce the life-support systems. It will be possible to increase cargo-hold volumes and the ship's lifespan," the nuclear centre's announced.
The life-support infrastructure reportedly accounts for the bulk of navigation expenses and crews are thought to be responsible for between 60 to 80 per cent of all incidents onboard vessels, with navigational errors incurring daily losses of an estimated US$1.5 million.
"This sum is also included in the vessel's cost. An unmanned vessel will include equipment for relaying and receiving signals, for monitoring and diagnosing onboard systems. This should yield an economic effect, especially in the uninviting Arctic region," an institute source was quoted saying.
The institute said it was developing the unmanned vessel with the Krylov State Research Centre and the Russian Academy of Sciences' Shirshov Institute of Oceanology. The project was reportedly unveiled at the Agency of Strategic Initiatives last month.
Rosatom is one of Russia's leading technological assets. Picture credit: YouTube 
Related