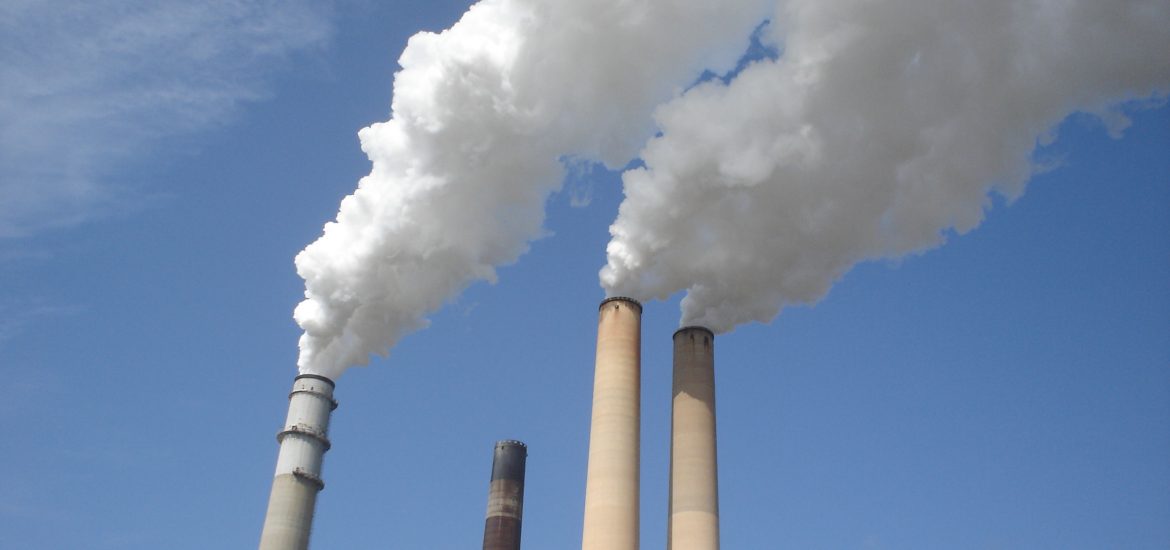 This article was first published on Morning Consult (morningconsult.com) on April 13, 2018.
As the World Bank prepares to host its annual "Spring Meetings" in Washington starting April 17th, President Trump and his cabinet will likely use the opportunity to continue their push for the Bank and other development institutions to support fossil fuel projects and emissions-reduction technologies including carbon capture and storage (CCS). Planned personnel moves, including the likely appointment of Department of Energy official Wells Griffith to oversee international energy issues on the White House National Economic Council, also point in this direction.
The Spring Meetings represent just one of several recent opportunities for the administration to get back on message in the energy debate. At CERAWeek, a gathering of energy industry experts and executives in Houston last month, U.S. Energy Secretary Rick Perry proclaimed America "is in the midst of a new energy realism driven by a cascade of technology innovation. We don't have to choose between growing our economy and benefiting our environment."
Many critics dismiss Perry's words as talking points. All the same, there is concrete support in Congress for CCS technologies that could eliminate a significant proportion of carbon emissions from fossil fuel use. This family of technologies is often seen as commercially and technically unfeasible – but that might soon change.
CCS technologies, which involve trapping carbon dioxide and storing it underground, have gained ground in recent years but need to make still greater strides. To limit the rise of global temperatures to less than the 2°C target set in Paris, Sally Benson of Stanford's Precourt Institute for Energy estimates CCS will have to double or even triple every five years for the next three decades.
That's a monumental challenge, but precious few people know where this potentially critical technology currently stands. How is CCS being applied? Who is supporting it? And how does it fit into post-COP21 strategies for reducing carbon emissions?
Capturing carbon is viable – and valuable
In the United States, hydrogen plants, natural gas processing plants, fertilizer plants, and bioethanol mills accounted for nearly 80% of captured carbon from 2007 to 2017. Captured carbon can be reused to make mattresses, soda ash, ethanol (for alcohol), biofuels, plastics, and even feeding algae. The list of byproducts will almost certainly grow with time.
President Trump views CCS as part of his quest for U.S. "energy dominance" in oil and gas. Despite his antipathy towards multilateral initiatives, the president sent Perry to China and Paris last year to encourage CCS development under the aegis of the International Energy Agency (IEA).
It makes sense for the United States to spearhead energy applications for CCS, having led technical innovation in the oil and gas industries since inventing modern oil drilling methods in 1859. The U.S. has held the title of world's largest oil producer for most of the petroleum era, with the exception of 1898-1901 and 1975-2013. White House CCS proponents think carbon capture could help keep it there.
Trump signed into law financial incentives for U.S. CCS investments this past February, after Congress passed a spending bill raising the "45Q" tax credit for companies storing carbon underground from $22 per ton to $50 by 2026. Support came from both sides of the aisle but also from a coalition that included environmentalists and fossil fuel companies – making CCS a rare issue Democrats and Republicans still agree on.
CCS also merges seamlessly with Trump's aims for U.S. coal. If the United States positions itself as a leader in developing clean coal applications for CCS technologies, it could share those applications with partner countries like India (where coal forms the bedrock of the power supply) and solidify export markets.
The administration has already discovered those partners are willing to echo its arguments to institutions like the World Bank. The Association of Southeast Asian Nations (ASEAN), for example, specifically reaffirmed the "need for increased promotion of clean coal technologies" in ministerial meetings last September. Despite the Bank's insistence it will no longer fund coal-based energy projects, ASEAN member states (including key emerging markets Indonesia, the Philippines, and Vietnam) are projected to see a rise in coal use through 2040.
Competition from Beijing?
There is also a geopolitical facet to the CCS debate, with the potential for competition between Washington and Beijing. China is heavily reliant on fossil fuels and unencumbered by qualms about helping other countries in Asia and Europe build their own coal plants.
At home, the United States has the early lead with 17 commercial-scale projects in operation and four coming online in 2018. China evinces more ambivalence towards CCS, at least domestically. Beijing is almost certainly concerned CCS will exacerbate its heavy reliance on imported fossil fuels: China is the world's largest importer of oil, is about to become the largest importer of gas, and was the largest importer of coal in 2014 and 2016.
That does not mean the Trump administration can sleep on Chinese interest in CCS technologies. China has natural advantages in producing new technologies on a larger scale – see its embrace of renewables – and directing domestic markets to act according to central government directives. China will also have a projected 330 GW of coal-powered energy capacity to potentially retrofit with CCS by 2020, and strong incentives to do so.
Nationalism trumps globalism
If such competition does take shape, it may be in the planet's best interest. Climate change is a global problem without an idealistic global solution. COP21 commitments ultimately remain non-binding, and experience shows national leaders nearly always prioritize their own countries' economic health over climate issues. Steps taken to arrest global warming need to fit squarely with their national interests, especially as fossil fuels still account for over 80% of global energy.
Pointing specifically to CCS, CERAWeek participants like Saudi Aramco's Amin Nasser did not necessarily see a conflict between the two. Nasser argued oil has a valuable role in the world's energy future and held up CCS as an example of "bold action in creating new, game-changing technologies." His statements highlight a major irony of the climate change fight: CCS is an indispensable part of the solution, and the world's fossil fuel producers will need to take the lead in deploying it.
Related