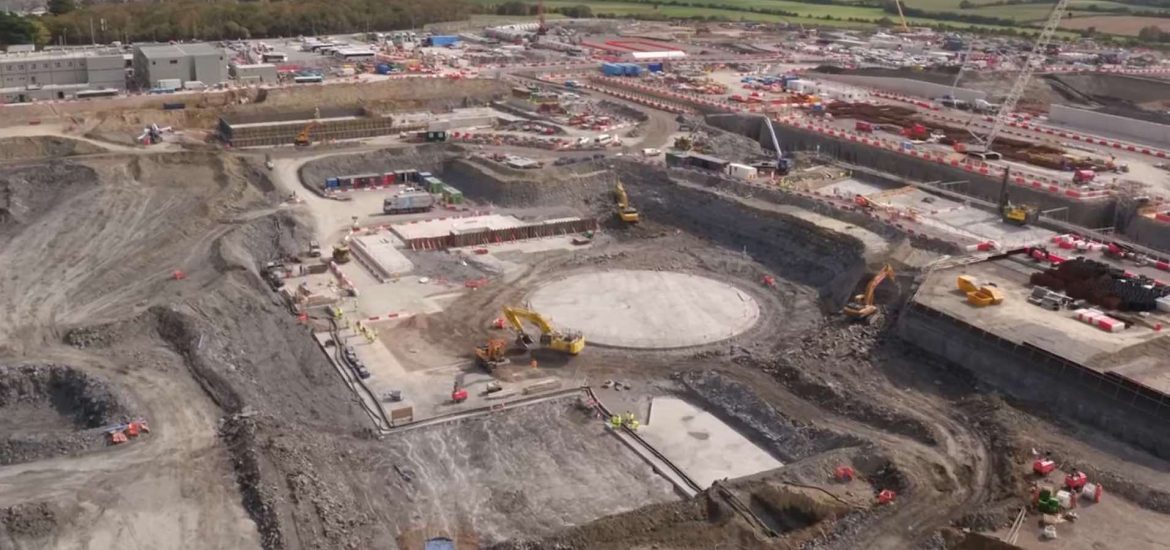 The UK authorities have reportedly raised concerns with French state-run nuclear supplier, EDF Energy, over management failings that it warns could affect safety at the controversial Hinkley Point C plant.
Particular concern was focused on the Cresuot forge in France, which is owned by French firm Areva, now Framatome, which is a key supplier for Hinkley and is designing its reactor.
London's nuclear inspector identified several shortcomings in the way the French utility was managing the supply chain for the £20 billion power station in Somerset.
When combined, the issues "may indicate a broader deficiency" in the way the company was being run, said Mark Foy, chief inspector at the Office for Nuclear Regulation (ONR).
Late last year, 11 inspectors including Foy visited the western England construction site, EDF offices in nearby Bristol and Paris and the French factory making parts for Hinkley.
EDF has been accused of not having sufficient oversight at Creusot, where records have reportedly been falsified.
The report said the EDF's supply chain management was improving but still below standard in some areas.
Foy said: "ONR believes that good progress has been made by NNB GenCo [the EDF subsidiary responsible for building Hinkley] and its key supplier Areva Creusot Forge in deploying their improvement programmes – including enhanced manufacturing processes, management system arrangements and safety and quality culture.
"However, the inspection has identified a number of areas where improvements are required to ensure this position is robustly maintained as the project progresses and the volume of work and resources required increases."
The ONR warned that EDF had not identified the shortcomings at the French forge.
Stuart Crooks, Hinkley Point C managing director, said EDF, rather than ONR, should have spotted the problems first.
The ONR said EDF did not undertake an internal audit of its quality control processes throughout last year. Foy said this might have picked up issues.
"Throughout this … inspection, themes have emerged that relate to both improvements in NNB GenCo's processes and to shortfalls in management system arrangements that, if unresolved, have the potential to affect safety," the report said.
EDF's internal inspection of how it organised Hinkley's supply chain had discovered shortfalls that could affect safety, the ONR reported. It also said EDF's procedures for improving its self-assessment process were inadequate.
It was unclear who at EDF was responsible for quality control on the supply chain, the British inspectors said.
EDF's contractors for Hinkley, including civil engineering firms Kier BAM and Bylor, also said the French utility had not done enough to pass on information about the failings at the Creusot forge to suppliers.
Hinkley Point C under construction. Picture credit: YouTube 
Related