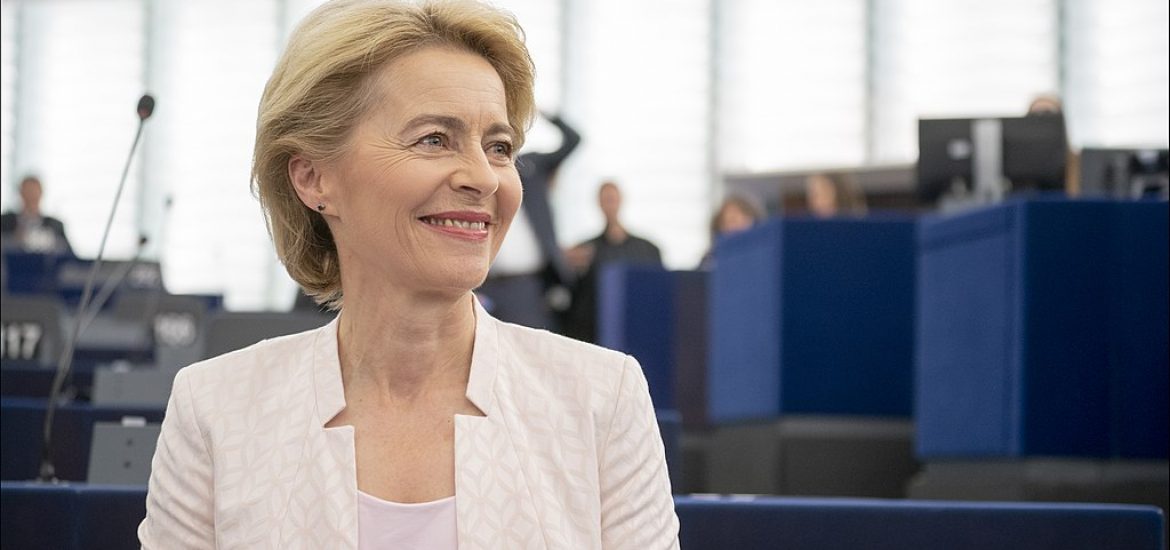 EU leaders are holding talks in Brussels on commitments to carbon-neutrality by 2050 with Poland alone opposing the targets.
Central European states like Poland, the Czech Republic and Hungary want financial and other guarantees before agreeing to the pledge.
The incoming head of the European Commission, Ursula von der Leyen (pictured), has made the carbon-neutral target central to her plans for a "Green Deal" with a large slice of the budget devoted to ditching fossil fuels.
During talks, Poland refused to commit to implementing the target and was granted an exemption.
The joint leaders' statement committed Poland to return to the issue at a European Council meeting in June 2020.
Von der Leyen said: "It is acceptable for a country that has to come a long way. That has regions that are really coal-dependent. So we acknowledge that the transition is a big one for Poland. The country has to step up. It needs more time to go through the details but it will not change the time setting of the commission [of 2050].
The "Just Transition Mechanism", if agreed by member states, would include European Investment Bank funding and help former Warsaw Pact states that are dependent on coal.
"This is Europe's man on the moon moment," von der Leyen said in Brussels. "Our goal is to reconcile the economy with our planet, to reconcile the way we produce, the way we consume with our planet and to make it work with our people.
"It is the people of Europe who asked us to conduct decisive action against climate change," the former German defence minister told the European Parliament. "It is for them that we are here today, it is for them that we built an ambitious green pact for Europe. It is here that we tell them, 'We have heard you'."
Von der Leyen's policy is aimed at complying with the 2015 Paris climate agreement and recognising the growing importance of climate change for Europe.
Czech Prime Minister Andrej Babis had said he would demand assurances that his government could continue to develop its nuclear power programme. 
Hungary's populist prime minister, Viktor Orban, said, "poor people and poor countries" should not pay for the climate crisis.
Greenpeace activists used a former fire engine to scale the European Council building and display a banner saying, "climate emergency".
The newly appointed president of the European Council, Charles Michel, has expressed a commitment to getting member states to commit to the 2050 carbon target.
After a European Council meeting that ended early today (Friday), Michel said the 2050 target was a "common goal" agreed by all leaders apart from Poland, which "can't commit to implement this objective".
Both Michel and von der Leyen are under pressure to push through the major policy shift at their first major EU summit. 
The new president of the European Commission, Ursula von der Leyen.  Picture credit: Wikimedia 
Related