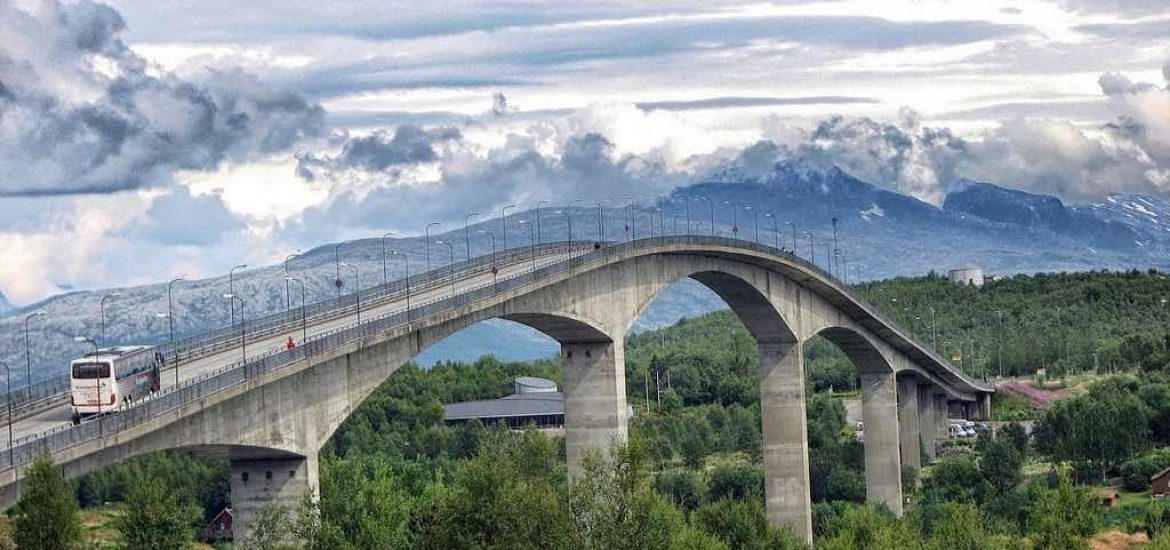 In total, 48.4 per cent of new cars sold in Norway in the first six months of this year were fully electric, up from around 25 per cent in the same period last year.
The sales of petrol-fuelled cars tumbled by almost 30 per cent in the same period, while the market share of hybrids also fell from 20 per cent to about 11 per cent.
Norway, therefore, retains its position as the global leader in per-capita electric car sales with second-place Iceland behind by almost 30 per cent.
Electric cars in Norway are almost entirely exempt from the heavy taxes imposed on petrol and diesel cars, which makes them competitively priced.
A Volkswagen Golf with a standard combustion engine costs nearly 334,000 kroner (€34,500) while the electric e-Golf costs 326,000 kroner, thanks to a lower taxes. 
Norway's politicians pledged in 2016 to ban all conventional cars by the mid-2020s and introduced tax breaks and other incentives for electric vehicles.
Oslo offers electric car owners discounts on road tolls and exemptions from taxes imposed on cars powered by fossil fuels.
The incentives have increased the sales of fully electric cars and hybrids – that have both an electric and a conventional motor – less attractive. 
The International Energy Agency (IEA), which categorises most plug-in hybrids as electric cars, estimated that 46 per cent of all cars sold in Norway last year were electric. 
Iceland came second with about 17 per cent and Sweden third with around 8 per cent. Last year in the US 2.4 per cent of car sales were for electric vehicles and 2.1 per cent in the UK.
The IEA said last year was "another record-breaking year" for global electric-car sales with the rate increasing by 68 per cent in 2018.
China was the largest market with about 1 million electric car sales last year. 
Ironically, fossil fuel exports generate about half of all Norwegian exports, making the Scandinavian state one of the world's most affluent.
Oil and gas helped to build the world's largest sovereign wealth fund, which owns on average 1.4 per cent of all listed shares worldwide. 
In 2017, it surpassed Qatar and became the world's second-largest natural gas exporter behind Russia. Norway supplies about a quarter of the European Union's gas demand.
Nearly all oil and gas extracted from the Norwegian shelf is exported.
Norwegian roads discriminate against petrol and diesel vehicles. Picture credit: Picryl 
Related