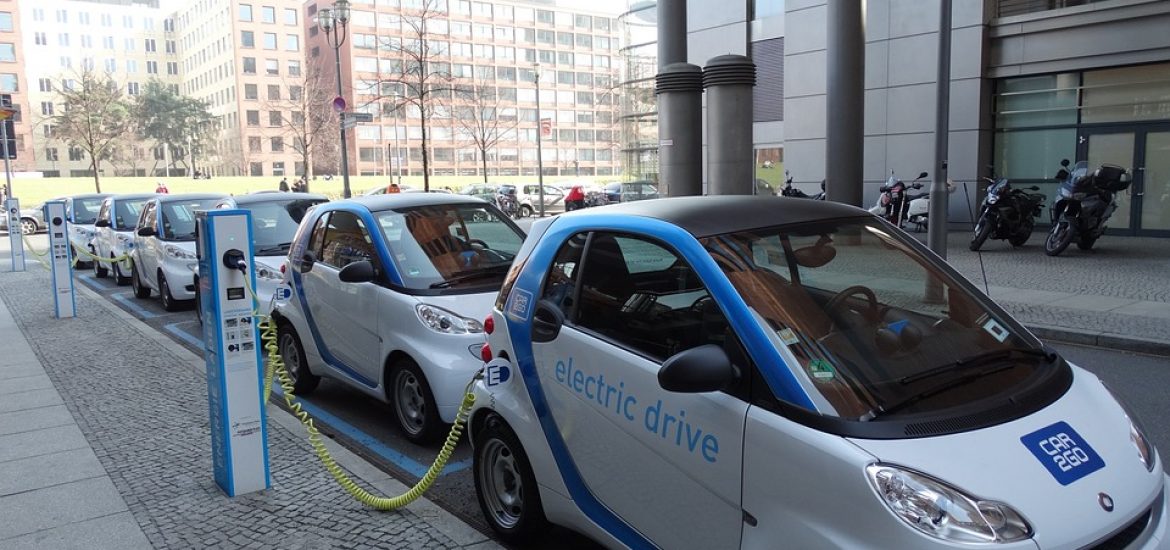 From July 2019, all new electric and hybrid models seeking approval within the European Union will have to emit a noise when travelling at low speeds. Existing vehicles are expected to be retrofitted with noise-making devices by 2021. 
The law has been welcomed by James White at the Guide Dogs for the Blind Association, who is worried about the risks the silent cars pose to those with poor sight. He said pedestrians who struggle to see vehicles needed them to indicate their presence in other ways.
Kevin Clinton from the UK's Royal Society for the Prevention of Accidents said: "The greatest risks associated with electric vehicles are when they are travelling at low speeds, such as in urban areas with lower limits, as the noise from tyres and the road surface and aerodynamic noise, are minimal at those speeds."
Newly manufactured hybrid and electric cars sold in the US are already required to produce a sound while travelling at low speeds to alert pedestrians.
The US' National Highway Traffic Safety Administration said noise alerts would reduce the 2,400 pedestrians that were reportedly injured each year by quiet vehicles.
In Japan there was outrage when a guide dog and its blind owner were killed by a reversing electric vehicle whose driver had muted its sound emitter. The EU directive on noise standards will require activation by default when the vehicle is moving.
There is likely to be some form of tonal white noise which will be "directional", unlike noises made by standard engines. In theory this means it will be easier to identify the location of an electric car than a conventional vehicle.
In the UK, the number of electric vehicles is due to rise from the current 14,000 to an estimated 9 million by 2030.
It was estimated that electric cars were about 40 per cent more likely to hit a pedestrian than a fossil-fuel burner. Around 93 per cent of blind and partially sighted people had problems with electric vehicles, a study suggested.
"It is a really important issue," said White. "Guide dogs are all about giving people confidence and independence and a near miss or an incident with a vehicle of this type could really set people back a long way."
Silent killers? Picture credit: Flickr
Related