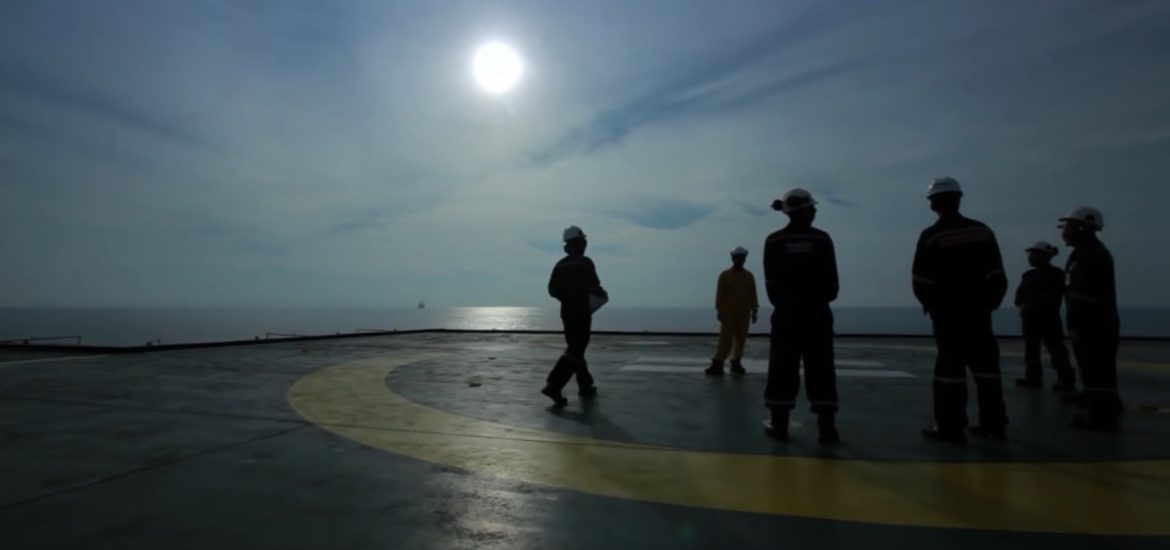 US fossil fuel giant ExxonMobil says it has discovered a huge natural gas reserve off the coast of Cyprus, according to the Greek-Cypriot authorities.
The "world-class discovery" was the biggest find in the Cypriot exclusive economic zone (EEZ) so far, said Cyprus Energy Minister George Lakkotrypis.
It was also "one of biggest discoveries worldwide in the past two years", the minister added, exceeding all expectations.
"The results demonstrate the potential of our EEZ because it is a high-quality reserve," Lakkotrypis said.
ExxonMobil said it was the world's third-biggest gas find in the last two years.
Estimates put the reservoir's capacity at between 140 to 230 billion cubic metres of natural gas, Lakkotrypis added.
ExxonMobil vice president Tristan Aspray at the joint press conference in Nicosia said the initial results were "encouraging".
"We'd be interested in other opportunities offshore Cyprus and indeed the whole eastern Mediterranean," Aspray told the media.
The British executive said the company would spend the coming months pursuing further analysis of the findings to assess their full potential.
"We are very encouraged by the results we have seen in the well and we'll be spending the next several months analysing all the data that we have gathered [to] better define the full commercial potential of the resource," Asprey added.
He said ExxonMobil would probably carry out additional drilling next year.
The US oil and gas major has a 60-per-cent stake in Cyprus' offshore block 10, with Qatar Petroleum holding the remaining 40 per cent.
Block 10 is adjacent to the vast Zohr gasfield discovered by Egypt in 2015, prompting speculation that Cyprus has massive natural resources.
It is the third gas find off the coast of Cyprus that the republic's government has licensed out for exploratory drilling to companies including Italy's Eni and French major Total.
Eni in early 2018 announced the discovery of a sizeable gas deposit adjacent to where ExxonMobil has made the recent discovery.
In 2011, Texas-based Noble Energy discovered a deposit southeast of Cyprus estimated to contain around 4.5 trillion cubic feet of gas.
Meanwhile, Turkey claims a slice of block 10 and has threatened naval action to prevent any Greek-Cypriot drilling.
Turkish President Recep Tayyip Erdogan has repeatedly warned the five multinational energy companies not to "overstep the mark", and Ankara says Turkish ships will soon begin offshore drilling in the same area.
ExxonMobil plans further drilling. Picture credit: YouTube
Related