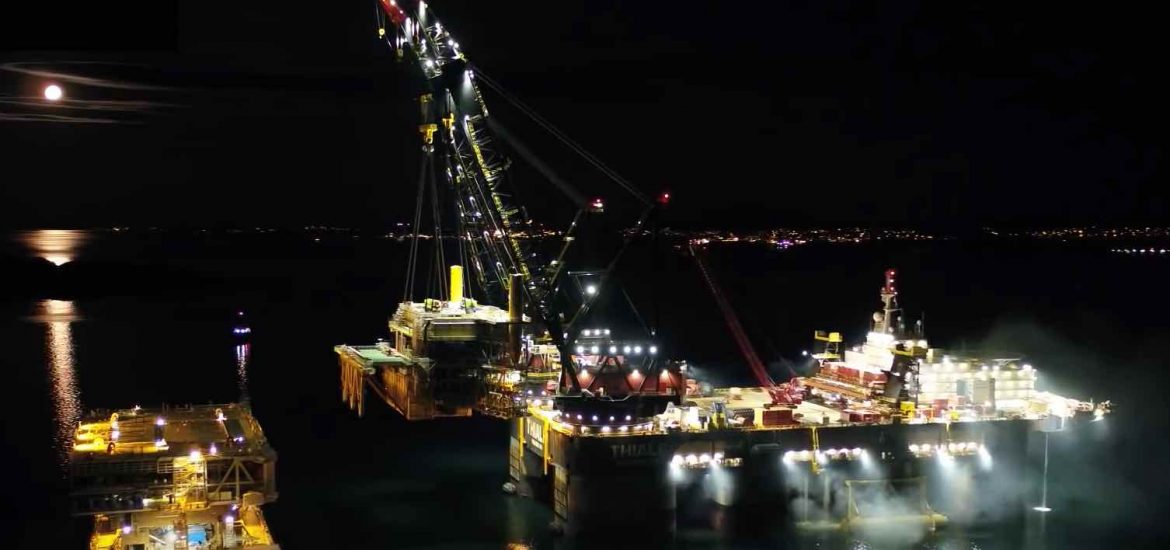 Norway's state-run oil and gas giant, Equinor, says it will deploy cabled underwater instruments from Sonardyne International to boost the accuracy of time-lapse seismic data at its giant Johan Sverdrup oilfield.
Equinor, which changed its name from Statoil in May last year to symbolise its move away from fossil fuels, plans to use seafloor-based permanent reservoir monitoring (PRM) to help boost recovery rates.
PRM can boost knowledge of a reservoir, revealing environmental changes in water velocity and tidal height.
Johan Sverdrup, an important component of Equinor's 2019 output plan, is one of the five largest oil fields on the Norwegian continental shelf.
Equinor has engaged underwater services specialist Subsea 7 to install a Sonardyne Pressure Inverted Echo Sounder (Pies) at depths over 110 metres at Johan Sverdrup. The technology continuously measures the two-way travel time of sound waves through the water column from the bed to the surface and the pressure at the seabed.
Equinor has said Johan Sverdrup is on track to start production in November this year as planned.
Shaun Dunn of Sonardyne told the media: "Time-lapse seismic is a key tool to help operators optimise their recovery rates through improved reservoir visualisation, modelling and eventually also predictive analytics. By using a Pies, Equinor will have higher repeatability in the seismic data which further supports proactive reservoir management."
Meanwhile, Shearwater Geoservices is due to start conducting the first of three 4D seismic surveys off the Norwegian coast during the second quarter of 2019 for Equinor.
The studies will be conducted at the Kvitebjørn, Valemon and Visund fields in the North Sea and the Snøhvit field in the Barents Sea.
The Amazon Conqueror and SW Amundsen vessels are due to be used for the three-month project.
Shearwater is due to complete six of the projects this year.
Irene Waage Basili, the chief executive of Shearwater, said: "We see a clear increase in activity in the 4D market in 2019, and we are very pleased to see a leading purchaser of 4D seismic choosing Shearwater's Isometrix technology for their 4D surveys. Shearwater has decades of innovation and crew experience in 4D and it is important to see this capability selected by established clients."
Equinor is still focussed on its oil exports as Norway's domestic demand declines. Picture credit: YouTube 
Related