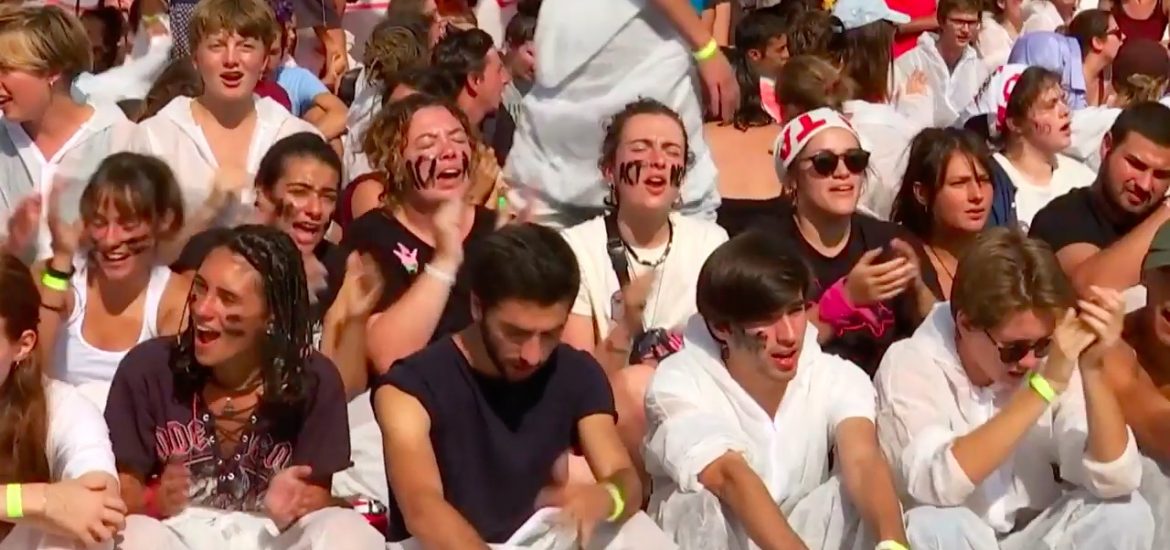 German Chancellor Angela Merkel has announced a plan to spend €54 billion to reduce emissions.
She said the coalition government agreed on a package until 2023 to offer financial incentives to switch to electric vehicles and low-emission heaters. 
The value-added tax (VAT) on long-distance train tickets would also be reduced to encourage rail travel and higher road tolls would be enforced on lorries.
Germany's aviation tax will also rise. 
The policies aim to introduce carbon pricing after 2021 with a carbon-dioxide price imposed on petrol and diesel along with gas and heating oil.
"We are not living sustainably today," Merkel told the media. 
Berlin will purportedly offer tax incentives and subsidies to promote energy-efficient housing construction. Merkel said 1 million electric-car charging points were to be installed by 2030, up from the current 16,600.
The outgoing chancellor expressed support for the huge protests to demand action against climate change, saying measures must be taken to protect the planet.
Merkel said she hoped Germany could cut emissions by at least 55 per cent from 1990 levels by 2030.
Germany will miss its reduction target of 40 per cent by 2020, despite Berlin's claims to be leading global efforts to save the planet.
The Fridays for Future movement rejected the German package as inadequate.
The hashtag "Not my Klima paket" (not my climate package) started trending as 1.4 million protesters gathered across Germany.
The crowds in Berlin were estimated at 270,000 with 70,000 in Hamburg and Cologne with the police putting the figures slightly lower.
The Greens party won 20.5 per cent of the German vote in May's European parliamentary election, its best-ever result. The result surprised many observers who were predicting a surge in support for the populist, far-right Alternative for Germany (AfD).
Critics say Merkel has failed to put sufficient pressure on automakers to ditch diesel and embrace battery technology. 
Germany has just over 83,000 electric cars after setting a target in 2010 of 1 million by 2020.
The climate plan was agreed by Germany's coalition government after 18 hours of talks. 
Around 80,000 people gathered at the Brandenburg Gate as part of mass climate protests.
Environmental Action Germany called the measures disastrous and said they would not hit the 2030 carbon-dioxide reduction target. The group tweeted: "That's not a breakthrough, that's an across-the-board failure."
Climate protesters. Picture credit: YouTube 
Related