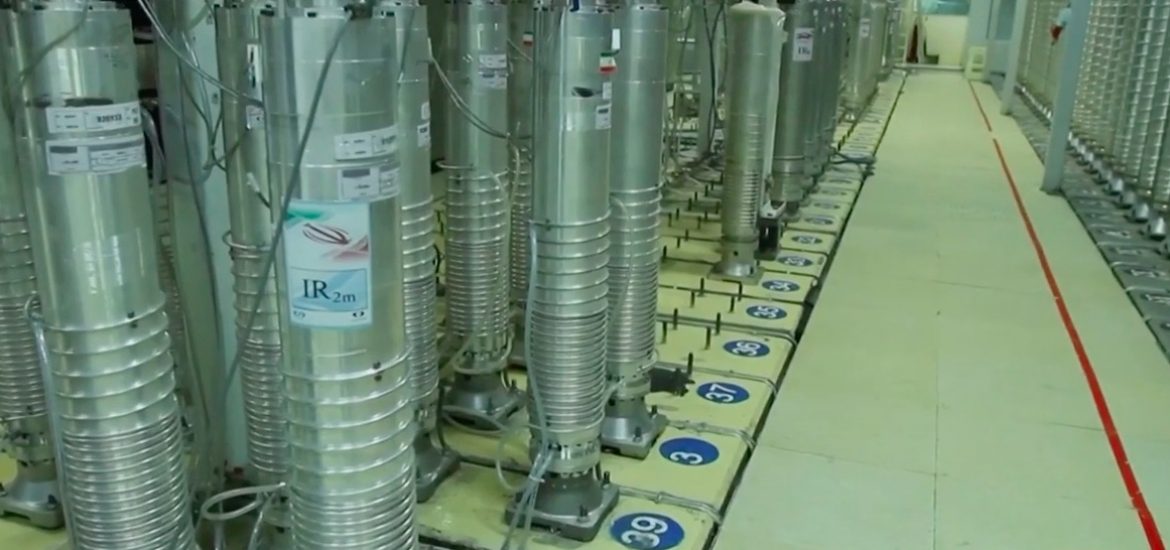 Iran has the capacity to enrich uranium at up to 60 per cent, according to the Atomic Energy Organisation of Iran (AEOI), far above the threshold required for most civilian uses but below the 90 per cent needed to make fuel for a nuclear bomb.
The AEOI is the Iranian agency responsible for nuclear energy. 
"The organisation has the possibility to produce 5, 20 and 60 per cent, and has this capacity," AEOI spokesman Behrouz Kamalvandi told the media at the underground Fordow nuclear power station (pictured), according to the state-run IRIB agency. 
"At the moment, the need is for 5 per cent."
Iran said it had resumed uranium enrichment at Fordow this week as Tehran loses faith in the 2015 nuclear agreement after Donald Trump breached the deal last year. 
The agreement banned the production of nuclear material at Fordow, a secure site that the Iranian authorities hid from United Nations inspectors until 2009.
Officials from the Vienna-based International Atomic Energy Agency (IAEA) were due to visit Fordow today (Sunday), Kamalvandi said.
US Secretary of State Mike Pompeo criticised Tehran's treatment of an IAEA inspector this week, calling it "an outrageous and unwarranted act of intimidation". 
The far-right Pompeo said the Iranian authorities "detained" the inspector, who was briefly prevented from leaving Iran.
Tehran said it cancelled the inspector's accreditation after she triggered an alarm last week while entering the Natanz uranium enrichment site.
The alarm at the central Iranian installation raised concerns that she could be carrying a "suspect product", Iran's AEOI said. 
Ali Akbar Salehi, the AEOI chief, announced this week that operators had doubled the number of advanced centrifuges that were running. 
Salehi said there were also plans to build a centrifuge that operated 50 times faster than the rate allowed under the 2015 agreement. 
The agreement curbed Iran's nuclear capabilities and lifted tough economic sanctions in return.
Iran was limited by the deal to using just 5060 first-generation IR-1 centrifuges to enrich uranium.
But Iran was reportedly flouting the rule to operate banned IR-6 centrifuges.
Since May, Iran has begun to exceed limits on its nuclear capacity set by then US president, Barack Obama.
Iran says its measures are reversible if European signatories to the deal – France, the UK and Germany – establish financial mechanisms to restore access to international trade promised under the nuclear deal but blocked by the imposition of Trump's sanctions.
US sanctions against Iran have cut crude oil sales by more than 80 per cent.
Fordow. Picture credit: YouTube
Related