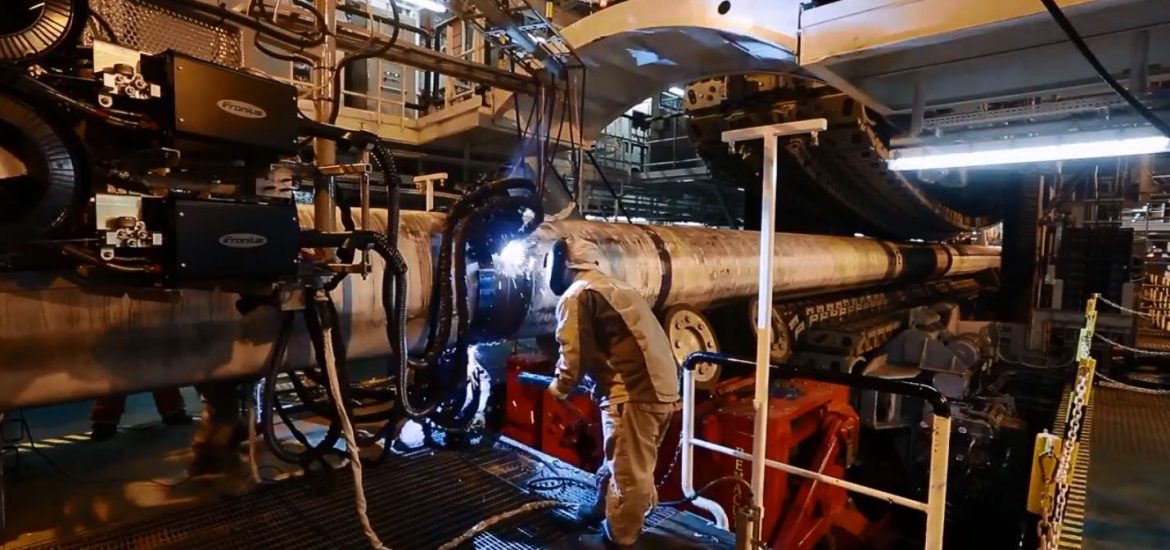 The EU section of the Nord Stream 2 gas link to Germany could face tariff regulations after the European Parliament signed off changes to the bloc's gas controls.
The Vyborg to Lubmin Nord Stream 2 project was due to be operation later this year before Gazprom's transit contract with Ukraine expires.
Gazprom had hoped to avoid the transit-fee disputes and other political confrontations that have plagued its existing pipeline network through Ukraine.
Russian gas-export monopoly Gazprom covers around 50 per cent of the €11 billion pipeline costs, and the rest is coming from European companies Engie, OMV, Royal Dutch Shell, Uniper and Wintershall.
MEP's approval of the changes puts the new regulations on track to be approved by European Union ministers in June.
Germany would have nine months to transpose them into its federal law, or until March 2020.
The regulations extend European Union internal energy market rules, including tariffs, to the section of all offshore gas pipelines within the bloc.
The Kremlin relies on oil and gas to fund more than a third of its budget.
Offshore pipelines already in use before the changes are enforced, including Nord Stream 1, will be eligible for renewable derogations of up to 20 years.
The measures are not expected to have any impact on Spain's MEG and Medgas pipelines to Algeria, Italy's Transmed pipe to Algeria via Tunisia and its Greenstream pipeline to Libya.
Germany's industrial economy will become increasingly reliant on gas in the next few years as it abandons nuclear power and begins to close its many coal-powered plants.
Germany is the world's biggest natural-gas importer and BASF, the German chemicals giant and investor in Nord Stream 2, consumes more gas than Denmark.
US Vice President Mike Pence has warned Germany against dealings with Moscow, saying it risked being a "captive of Russia" if it proceeded with Nord Stream 2.
"If Germany persists in building the Nord Stream 2 pipeline, as President Trump said, it could turn Germany's economy into literally a captive of Russia," the hawkish vice president said.
Washington has said the pipeline will increase western Europe's dependence on Russian natural gas and give the Kremlin more negotiating leverage over political issues.
Poland's liberal former foreign minister Radoslaw Sikorski compared the pipeline to the 1939 Molotov-Ribbentrop pact between Germany and the Soviet Union to divide Poland.
Germany says the pipeline will improve European energy security. "A Russian gas molecule remains a Russian gas molecule, irrespective of whether it comes from Ukraine or from underneath the Baltic Sea," Merkel told a Munich conference attended by Pence in February.
Gazprom is facing unforeseen obstacles with Nord Stream 2. Picture credit: YouTube
Related