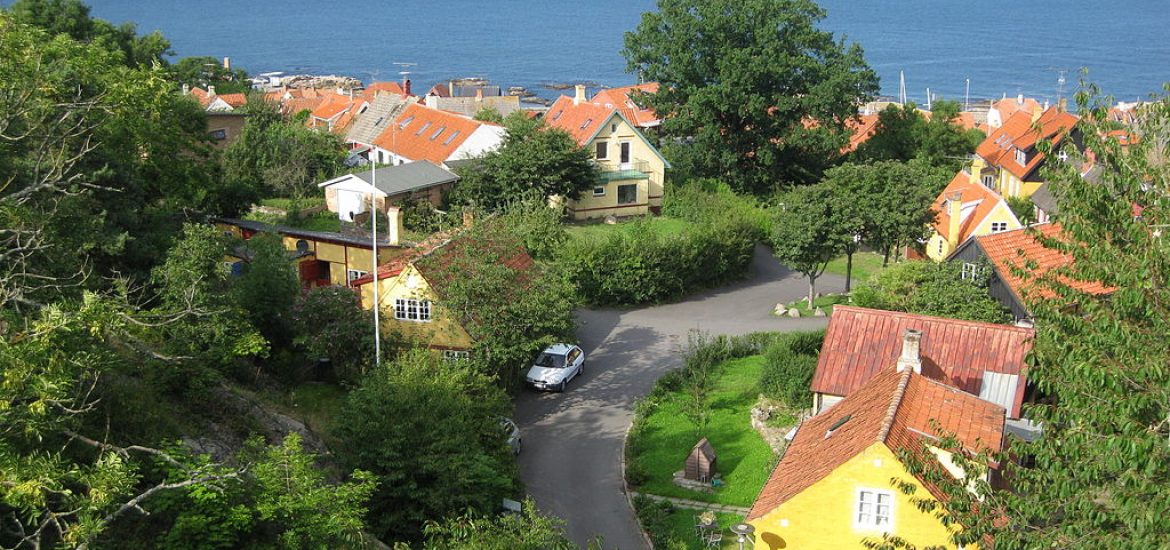 The consortium behind Russia's Nord Stream 2 gas pipeline to Germany is appealing against the Danish Energy Agency's (DEA) request for a third route through Copenhagen's waters. 
Nord Stream 2 is waiting for the DEA to decide on permit applications for two other routes and says the request for a third route is illegal.
The company's adviser Sebastian Sass called on the DEA "without delay" to stop looking for a third route and allow the route running northwest of Denmark's island of Bornholm (pictured).
The Russian media has claimed that Nord Stream 2 could save the European Union about €8 billion annually through a 13-per-cent drop in costs.
"If the pipeline is completed by the end of 2019 and is launched in 2020, European families will get access to natural gas at a lower cost price, and will save €8 billion annually," Nord Stream 2 reportedly claimed. "This could happen due to the 13-per-cent decrease in prices."
The Kremlin relies on oil and gas to fund more than a third of its budget. 
Denmark's delay in granting its consent is creating uncertainty about whether Nord Stream 2 can start gas exports from Russia to Germany by the end of the year as planned, before the Russian gas transit contract with Ukraine expires.
Russian gas export monopoly Gazprom had hoped to avoid the transit-fee disputes and other political confrontations that have plagued its existing pipeline network through Ukraine.
Nord Stream 2 has permits from Finland, Germany, Russia and Sweden on its route between Vyborg and Lubmin.
The pipeline operator applied in August 2018 for a permit for the northwestern route, which goes through Denmark's exclusive economic zone but avoids its territorial waters around Bornholm.
Laying the pipe for the northwestern route through Danish territory, around 180km, could take around 30 days with two laying barges at an average rate of 3km per day each, Nord Stream 2 said.
The firm said no one benefited from delays in the launch, as access to cheap natural gas would reduce prices for the fuel across Europe. Each day of delay cost European citizens and employers €20 million, the pipeline operator estimated.
The DEA in April said it would only issue a permit for one route and it was not possible to say how long it would take to make a decision.
The consortium initially applied in April 2017 for a route passing through Copenhagen's territorial waters south of Bornholm.
Denmark's Baltic island of Bornholm. Picture credit: Wikimedia 
Related