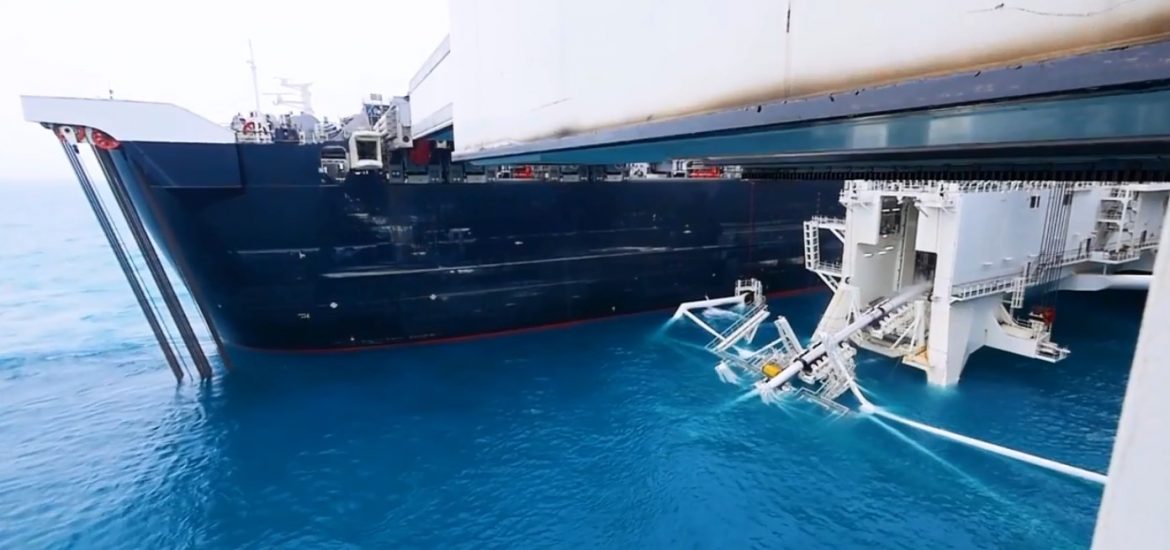 Ukraine continues to oppose the construction of the Nord Stream 2 pipeline, according to the embattled president, 
Petro Poroshenko, who faces possible electoral defeat on April 21.
The €11-billion project to build a Baltic gas pipeline from Russia to Germany is opposed by Ukraine, the US, Poland and the three Baltic states. 
"Nord Stream 2 is not new in discussions between Ukraine and Germany, between Ukraine and the European Union. We firmly declare that we have not stopped our struggle to halt the construction … by inviting German companies to participate in the management of the Ukrainian gas transport system," Poroshenko said during a press conference with German Chancellor Angela Merkel.
The Russian-led Nord Stream 2 company has said it still expects to finish the pipeline by the end of this year, despite the reluctance of Denmark to allow its territory to be used and new European Union rules that may change its operational model.
The operator has announced that 1,000km of the pipeline now stretches through Finnish, Swedish and German waters, according to pro-Kremlin RT. 
Around 20 vessels, including the world's largest construction ship – the Pioneering Spirit – are engaged in the project, with nearly 1,300 people working at sea, Nord Stream 2 purportedly said.
The Ukrainian president said he could discuss any issue with Merkel, who says she has repeatedly told Russian President Vladimir Putin that some Russian gas supplies must be transported through Ukraine after the Baltic pipeline has been built.
Poroshenko said that the Nord Stream 2 pipeline was "a serious threat" to Ukraine. 
"I can say that our negotiations in Germany in this field are continuing," he added.
The diplomatic Merkel added that "our strategic partnership can withstand certain differences".
But construction would face long delays, forcing Moscow to come to an agreement with Ukraine on future gas transits, according to European Commission energy chief Klaus-Dieter Borchardt. 
"For me, it's a fact" that the project's deadlines will be missed, which would force Russia to negotiate with Ukraine on continuing to pump gas through its existing pipeline network.
"This is something that will bring the Russian side to the table," Borchardt told a conference in Brussels. "There will be some years of delay and that is our trump card with Russia."
Brussels is mediating between Moscow and Kiev over a gas transit deal to replace the contract that expires at the end of 2019.
Borchardt predicted that gas transits from Germany via the Czech Republic to other EU states would also not begin by 2020. By 2022 Germany means to have closed its nuclear power stations and begin to wind down its coal-fired plants.  
Gazprom has invested heavily in Nord Stream 2. Picture credit: YouTube 
Related