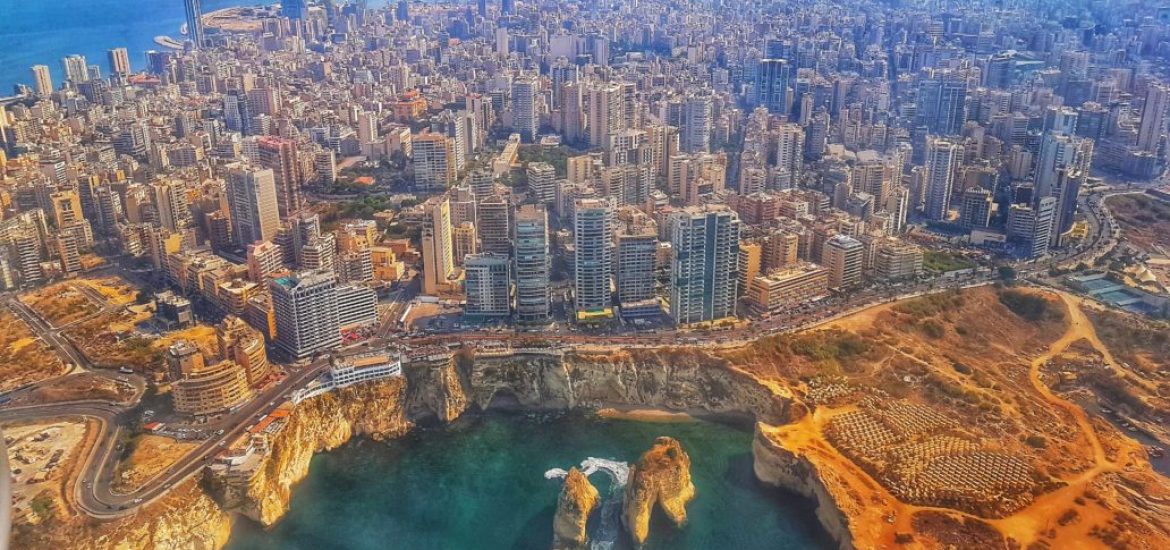 Lebanese Foreign Minister Gebran Bassil has announced an agreement with Cyprus to address their maritime border to enable "an oil and gas alliance" to be formed. 
Lebanon's Mediterranean territory is due to contain 10 oil and gas blocks, four of which border Cypriot waters.
"We have set dates for reaching joint agreements," Bassil told the Beirut media alongside his Cypriot counterpart Nikos Christodoulides. 
The Cypriot minister told the media, according to Lebanon's Foreign Ministry: "We agreed to initiate discussions on a bilateral framework agreement concerning the development [of] hydrocarbons resources which cross the median line between our exclusive economic zones."
A deal would provide "the much-needed legal certainty for international companies wishing to invest in the region's huge hydrocarbons potential", Christodoulides added.
They set May 7 as the date to compare the areas of consensus and disagreement.
Any deal between Nicosia and Beirut will anger Turkey, which refuses to recognise the Republic of Cyprus and opposes any attempt to exploit Cypriot fossil fuels. 
In December 2017, Turkish President Recep Tayyip Erdogan said he wanted to renegotiate an early 20th-century treaty marking the maritime boundaries of Turkey and Cyprus. 
Minister of Energy, Tourism and Commerce Georgios Lakkotrypis said in Beirut: "We have agreed with Lebanon to co-operate in finding export markets for our oil and gas produce in addition to implementing a project for creating a gas pipeline between Lebanon and Cyprus."
The bilateral meeting comes a week after Lebanon launched the second licensing cycle for oil exploration in Lebanese waters, in five blocks, three of which are next to Cyprus.
"We cannot waste more time," Basil said. "We will seek to strengthen our cooperation and reach the oil and gas alliance as we hope."
Lebanon last year signed contracts with France's Total, Eni of Italy and Russian Novatek to drill for oil and gas in two blocks, despite tensions with Israel over the ownership of block 9.
"The conflict with Israel will not prevent Lebanon from taking advantage of the potential reserves of oil and natural gas in block 9," Lebanon's Energy Ministry said when the deal was signed.
Cyprus, Egypt and Israel agreed earlier this year to form an "Eastern Mediterranean Gas Forum" based in Cairo to create a regional gas market that benefits nations in the troubled region.
Beirut. Picture credit: Pexels
Related