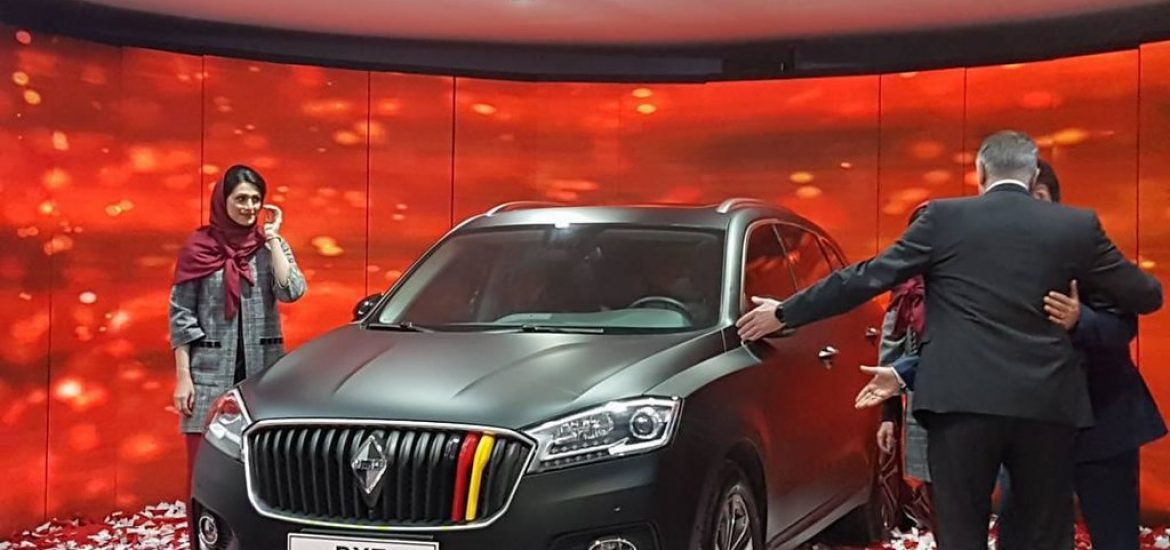 Paris-based carmaker PSA, which owns Citroen and Peugeot, said it would pull out of two joint ventures selling its cars in Iran to avoid potential US sanctions after Donald Trump withdrew from the 2015 nuclear deal.
"The group has begun to suspend its joint venture activities, in order to comply with US law by August 6," announced PSA, which also owns Opel and Vauxhall.
The European Union has vowed to shield employers working in oil- and gas-rich Iran from the reach of Trump, with US sanctions set to come into effect by November.
But European may face must huge fines for their US operations if they continue to trade in Iran. 
PSA said expanding into Iran was already "extremely complicated" due to the banking resistance but it was made impossible when Trump decided to breach the deal.
Conservative US ambassador to Germany, Richard Grenell, sparked outrage on his first day in the job when he ordered German businesses, like Volkswagen, to stop doing business with Iran.
The auto giant has resumed car exports to Iran for the first time in 17 years. 
Volkswagen has said it would follow the international rules and Renault, which set up a partnership with Iranian companies last year, has not made a comment. 
Grenell tried to bully EU firms into submission with the tweet: "German companies doing business in Iran should wind down operations immediately."
The tweet added weight to calls from figures across Europe that the continent should stop taking economic orders from Washington. 
PSA, Europe's second-biggest carmaker after the Volkswagen group, in 2016 signed deals with two counterparts, Iran Khodro and Saipa, after sanctions were lifted. 
Many European companies, most notably French oil and gas giant Total, rushed into Iran, hoping to meet frustrated Iranian demand and fossil-fuel reserves in a country that had been limited by sanctions for years.
In 2017 PSA sold almost 445,000 vehicles in Iran, making it one of its biggest markets outside France and it has about a 30-per-cent share of sales in the market, CEO Carlos Tavares told shareholders in April.
"With the support of the French government, the Groupe PSA is engaging with the US authorities to consider a waiver," PSA added. 
PSA has been absent from the US since 1991, but it said earlier this year that it was hoping to launch a car-sharing service in US urban areas.
PSA also said its Iranian sales made up less than 1 per cent of total sales. 
Iran Khodro teamed up with PSA. Picture credit: Wikimedia 
Related