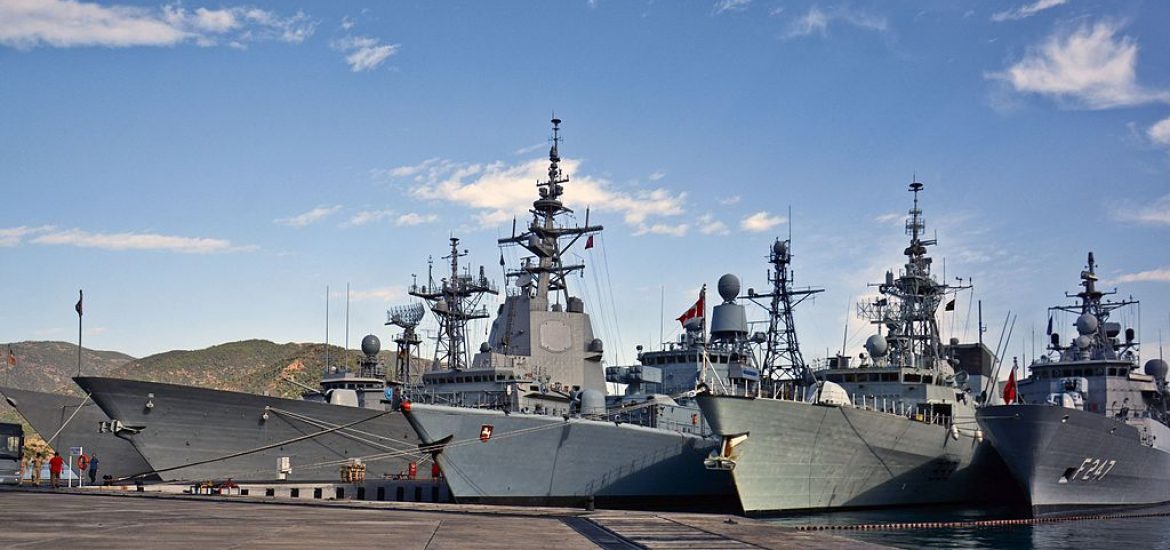 The European Council's discussion of sanctions against Turkey over its "illegal drilling" for natural gas in the Republic of Cyprus' territorial waters has been met by defiance from Ankara.
Turkey has two drilling ships operating near Cyprus with the first, Fatih, dispatched in early May off the port of Paphos. The action appears to have suddenly elicited a response in Brussels.
Turkey launched another drill ship, the Yavuz, on Thursday for fossil-fuel prospecting in July off the northwest coast of Cyprus.
The leaders' summit in Brussels of the 28 member states said it would "monitor developments [and be] ready to respond in full solidarity with Cyprus" by adopting "targeted measures".
The European Council called on Turkey to "show restraint, respect the sovereign rights of Cyprus and refrain from any such actions".
Turkey does not recognise the Republic of Cyprus, nor therefore the latter's jurisdiction over its exclusive economic zone.
The outgoing European Commission president, Jean-Claude Juncker, said: "What Turkey is doing in the territorial waters of Cyprus is totally unacceptable" and measures would "not be soft".
In response, Turkey's president, Recep Tayyip Erdogan, said: "Turkey will continue to defend the interests of [Turkish Cyprus] along with its own interests."
Cyprus president Nicos Anastasiades said the EU's solidarity had brought "utmost satisfaction" and government spokesman Prodromos Prodromou added that for "the first time" the EU had decided an "unlawful act against a member [would] have particular consequences".
The council, which represents the member states, said the commission – the executive branch – and the European External Action Service (EEAS), the EU's foreign and security wing, had been asked to study "options for appropriate measures without delay".
"The European Council endorses the invitation to the commission and the EEAS to submit options for appropriate measures without delay, including targeted measures," the statement said.
Ahead of the talks, Greek Prime Minister Alexis Tsipras said Turkey was threatening to drill off the Aegean island of Kastellorizo, which might provoke Greek military action.
French President Emmanuel Macron called for the EU to "not show weakness [in response to Turkey's] illegal activities in Cyprus's exclusive economic zone". The US State Department called Turkey's drilling "highly provocative".
In December 2017, Erdogan said he wanted to renegotiate an early 20th-century treaty marking the maritime boundaries of Turkey and Cyprus.
Turkish Cypriot prime minister Ersin Tatar has said Turkey and Turkish Cyprus would not be intimidated by EU measures and accused Greek Cyprus and its allies of "trying to exclude Turkey from the region. They dream of usurping our rights."
Turkey is alienating its Nato allies in Europe. Picture credit: Wikimedia
Related