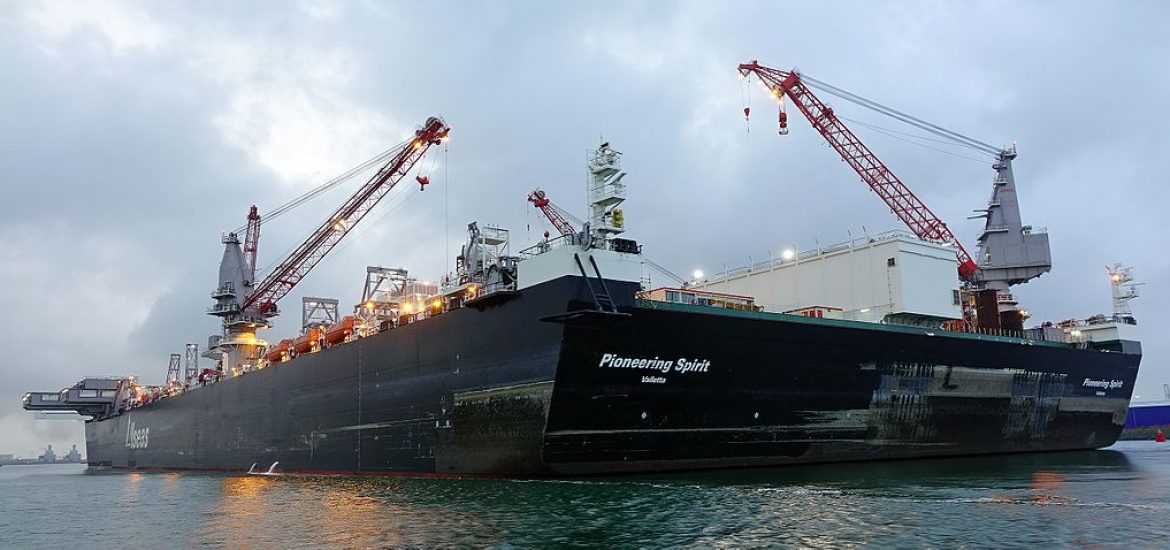 Almost a third of the Nord Stream 2 gas pipeline has been placed under the Baltic Sea but opposition to the project is growing in Kiev, Washington and Warsaw while the European Commission struggles to navigate the issue.
Kay-Olaf Lang of the German Institute for International and Security Affairs told DW that Poland saw the Nord Stream 2 pipeline as a symbol "of German disloyalty towards its eastern neighbour and of a special relationship with Russia".
The US has threatened sanctions against companies constructing the pipeline. Switzerland's Allseas and the Italian contractor Saipem have been warned that they face measures over their Nord Stream 2 work, according to Germany's Handesblatt.
The noises coming from the Trump administration are becoming increasingly shrill on the Nord Stream issue.
"Now is the time to negotiate," a US diplomatic source was quoted saying by DW. "Once the pipeline has been completed, Europe will lose its margin for manoeuvre with Russia."
Allseas won the contract to build most of Nord Stream 2 and Gazprom's TurkStream pipeline under the Black Sea to Turkey. Its fleet can perform heavy lifting, subsea pipe-laying, dredging and other deep-water operations. Last November, Allseas' Pioneering Spirit (pictured), the world's largest multi-purpose vessel, completed the 930km underwater segment of TurkStream at a record-breaking speed in three months.
The Pioneering Spirit's captain Loek Fernengel said the Allseas ship could accommodate 571 people.
"This is a unique vessel with the size of six Boeing 747s and is able to lift 2.5 Eiffel Towers at once," Fernengel told the Turkish media.
"The waves reached 7-8 metres high and the vessel suffered some damage but it did not stop our production. Every eight minutes, we laid one pipe in the sea," Fernengel was quoted saying.
"We found aircraft wrecks and archaeological sites on the seabed during pipelaying. We changed our route each time but there has been no delay nevertheless," Fernengel added.
He said in February last year 5.7km were laid in a single day.
The Pioneering Spirit then sailed to the Baltic to join work on Nord Stream 2. Gazprom aims to complete
TurkStream and Nord Stream 2 before 2020 when its gas-transit deal with Ukraine runs out.
Poland believes that when Russian gas no longer has to travel through Ukraine, the country will be more vulnerable to further Russian aggression.
Germany's government dismisses US outrage as motivated by business interests looking to sell LNG to Europe.
German energy minister Peter Altmaier said he had not ruled out importing LNG from the US but only to supplement Russian gas and if the price was competitive.
Allseas' Pioneering Spirit. Picture credit: Wikimedia
Related