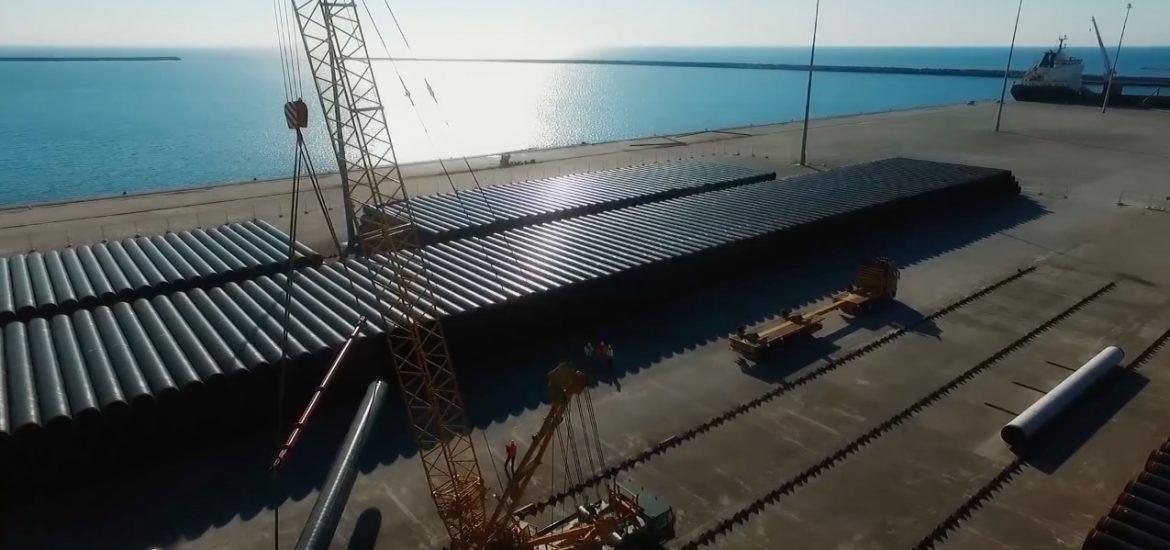 Despite large eastern Mediterranean gas reserves found in recent years by Israel, Egypt and Cyprus, there are still questions about whether the fossil fuel can be profitably pumped to Europe.
Israel is thought to hold gas reserves of 33 billion cubic metres (bcm) discovered in 2000 off Ashkelon on the Israeli coast, 223 bcm in 2009 at the Tamar field and 621 bcm found in 2010 at the Leviathan field.
Egypt went further with 850 bcm discovered in 2015 at Zohr and 2.5 trillion cubic metres at Noor, close to Cypriot gas fields. These two discoveries put Egypt with the top 10 highest proven gas reserves in the world.
The energy ministers of Egypt, Cyprus, Greece, Israel, Italy, Jordan and the Palestinian Authority met in Cairo last month to discuss the establishment of the Eastern Mediterranean Gas Forum to boost co-operation on the development of gas resources. Turkey was noticeable by its absence.
In November, Egypt, Greece, Israel and the Republic of Cyprus agreed to export Israeli gas to the EU with a pipeline from the Leviathan field to Otranto in southeast Italy through Cyprus, Crete and the Greek mainland.
The 2,200km link would be the world's longest undersea gas pipeline.
Gas from Azerbaijan is also due to arrive in Italy soon as the Tanap network of pipelines (pictured) through Turkey and the Balkans nears completion.
The budget for a pipeline from Israel has been estimated at up to US$10 billion, meaning the cost of Leviathan gas would be 2.5 times higher than Russian gas delivered to Europe using the TurkStream pipeline, which is nearing completion.
The seabed between Cyprus and Crete is also more than 3,000 metres deep and seismically active, causing marine landslides.
The increasing arrival of US LNG (liquefied natural gas), largely extracted using environmentally ruinous fracking, will also lower gas prices.
These factors might mean only Egyptian gas is competitive in the European markets with the other fields possibly limited to meeting domestic demand.
And then there is the belligerent role of Turkey.
Turkey's Barbaros survey vessel has begun explorations in Cyprus' offshore block nine of the republic's exclusive economic zone, according to the pro-Ankara Yeni Safak website.
"Barbaros sailed to the coastal area south of Cyprus for seismic exploration activities. It has been searching neutral gas-petrol wells for a while now in the parcels that South Cyprus claims itself, despite Greek harassment," the site reported.
The Turkish ship was purportedly accompanied by two frigates and corvettes.
In December 2017, Turkish President Recep Tayyip Erdogan said he wanted to renegotiate an early 20th-century treaty marking the Turkey and Cyprus.
Azerbaijan's pipeline to Europe will add further competition. Picture credit: YouTube
Related