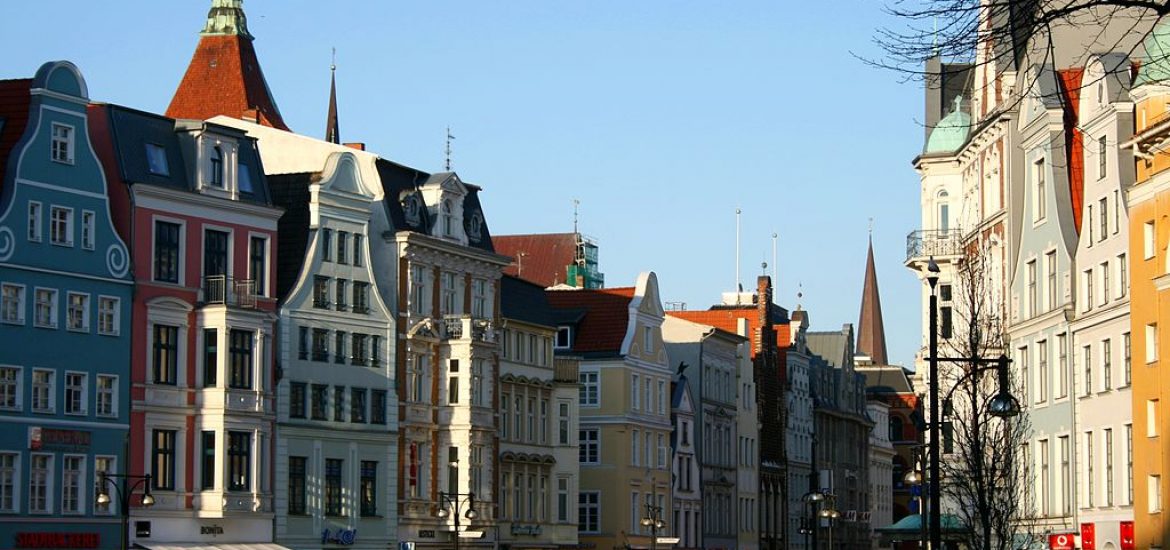 Russian gas producer Novatek says it is partnering with Belgium's gas transmission system operator Fluxys for the construction of an LNG (liquefied natural gas) terminal in the German Baltic port of Rostock (pictured).
Fluxys is involved in other LNG bunkering projects in the North and Baltic seas.
The companies are due to design, construct, finance, own and operate the 300,000-tonnes-per year LNG transhipment terminal at Rostock.
A land-lease agreement, with Novatek holding 49 per cent and Fluxys with 51 per cent, has been signed with Rostock's port authority but no construction start date was given by the Russian firm.
It is due to receive LNG tankers from the Cryogas-Vysotsk liquefying site, which Novatek is currently building at the port of Vysotsk near St Petersburg. Novatek CEO Leonid Mikhelson said it had a strategy to develop projects of differing sizes to target niche markets.
"This approach allows us to build effective marketing channels on different markets," Mikhelson added. "Moreover, the LNG terminal at Rostock allows us to market LNG as a marine fuel and motor fuel instead of diesel and fuel oil that will contribute to decreasing emissions and improving the environment."
Arctic LNG
Another Novatek LNG terminal project is planned to float near the Arctic city of Murmansk with a volume of 360,000 cubic metres, according to the Russian state media.
Maksim Minin of Novatek said: "Tankers will approach the facility from two sides, which allow for simultaneous loading and unloading of ships," he said, adding that each terminal hub was planned to include two storage sites.
Novatek is planning two terminals for LNG reloading: one in the Kola peninsula, near Finland, and another in Kamchatka in the Pacific.
They are intended to serve the ice-class carriers that shuttle between Novatek's LNG production sites on the giant Yamal peninsula in the Siberian Yamalo-Nenets region.
The terminals are intended to make a major dent in Novatek's out-transport expenses.
Ice-class tankers are due to ship LNG to the terminals and conventional vessels will distribute it to warmer markets.
Fifteen special tankers are due to serve the Yamal LNG site with more built for further Arctic LNG terminals.
A storage and reloading hub is planned for the Ura Bay, about 50km northwest of Murmansk, which currently hosts the Northern Fleet's nuclear-powered submarines, including Sierra-II and Victor-III vessels.
Rostock, north of Berlin. Picture credit: Wikimedia
Related