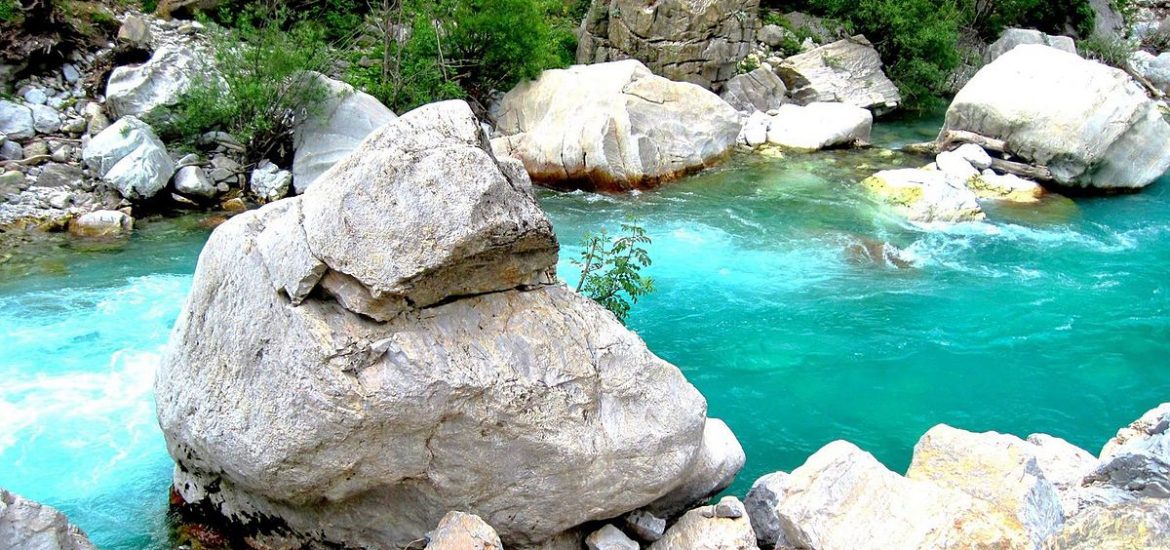 Albania's energy minister says she wants to make the environment central to national policy and study whether the government's small hydropower strategy is worth pursuing.
Belinda Balluku, the energy and infrastructure minister, said she was freezing work on the impoverished Balkan state's controversial dam projects while launching a review after just days in her job.
Nearly 3,000 hydropower stations are across the wider western Balkans, known as the "blue heart" of Europe for its pristine rivers. About a third of the dams would be within protected areas, activists at NGOs RiverWatch and EuroNatur said.
"In the recent days, I've been informed about the ongoing hydropower plants contracts. They amount to 182 corresponding to 440 hydropower plants. Today, we only have 96 functional hydropower plants and this obliges us to conduct a more detailed observation of all dormant contracts with the aim of assessing the strategy that has been followed in this sector", Balluku told the media.
The investigation would be based on compliance with both the law and contractual conditions.
The probe into 182 licences issued to build 440 hydropower projects stems from a minor dam on a river in southeastern Albania, which protesters said would endanger a waterfall popular with tourists.
Balluku said her ministry would examine why most of the contracts were not "operational" and to evaluate the policy of encouraging small hydropower stations.
"We need a perfect balance between economic development and the protection of our natural riches, which are the greatest wealth we Albanians have," she said.
The Balkan dam projects endanger some of Europe's last free-flowing rivers, including the River Cijevna or Cem as it is called in Albania, according to activists.
Since prolonged power cuts in 2000, governments in Tirana have signed contracts to build small, hydropower stations, but so far only 96 projects are fully operational, Balluku said.
Most hydropower stations in the Balkans fail to produce more than 1 megawatt each, which is barely enough to power 750 homes, while they disrupt fish migration and endanger species, including the Danube salmon and Balkan lynx.
Balluku said the environmental damage of hydropower could outweigh any economic gain.
"I have decided to freeze all non-operational contracts until we have a report detailing their status," Balluku told the media.
The review would study if contractors had built the power plants as specified and to deadline, and whether they complied with environmental requirements, the new minister added.
Dams endanger Europe's last free-flowing rivers. Picture credit: Wikimedia
Related