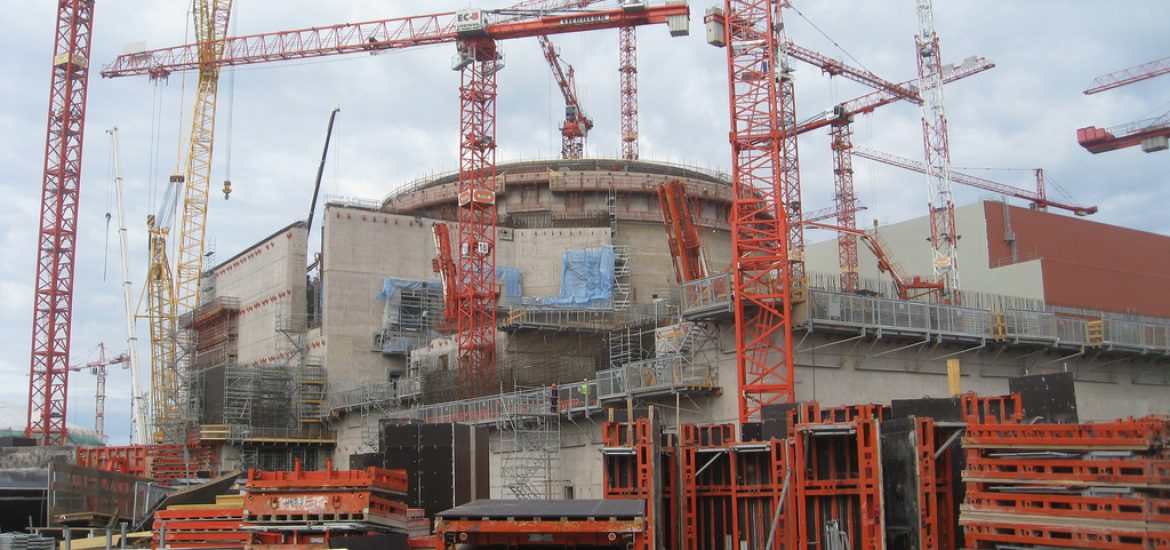 French nuclear power provider Areva say it has settled an ongoing dispute with Finnish firm TVO over the troubled Olkiluoto-3 reactor (pictured), agreeing to pay US$554 million in compensation.
Following the deal, the companies said they would withdraw all legal action.
Since 2005, state-run Areva and Germany's Siemens have been building the Olkiluoto 3 reactor in southwestern Finland, which was supposed to be the world's first European-pressurised reactor (EPR).
Delays and budgetary problems have hampered the project which will not begin operating until at least May next year, a decade after the original starting date.
In the dispute, which was taken to arbitration at the International Chamber of Commerce in Paris, Areva was claiming damages of €3.4 billion while TVO wanted €2.6 billion.
Olkiluoto 3 is set to become the fifth and largest nuclear plant in Finland and provide about 10 per cent of the Nordic nation's power needs.
Now Areva and Siemens had signed "a comprehensive settlement agreement" with TVO, Areva conceded.
Under the deal, Areva and Siemens are due to pay compensation of €450 million to TVO.
But reactor supplier Areva will pay the whole compensation for TVO as Siemens only delivered the turbine plant.
TVO said it would hand back up to €150 million if the plant was completed by May next year.
But if the plant was not ready by the end of next year, there would be an additional penalty of up to €400 million, it added.
"All parties wanted to find an alternative settlement to the arbitration. This settlement will allow us all to refocus all our resources and energy towards completion of this new EPR," said Areva chief executive Philippe Soulie.
He added that the company would secure all resources necessary to complete the project on time.
The initial contract for Olkiluoto 3, signed in 2003, fixed the cost of the reactor at €3.2 billion but TVO said yesterday (Sunday) that its overall investment would be around €5.5 billion.
TVO had already won three partial rulings against Areva-Siemens through the International Chamber of Commerce's arbitration procedures.
"It [€450 million] is a significant amount, although not exactly what TVO was looking for. But in this situation this is a relatively good deal," Finnish economy minister Mika Lintila told national broadcaster YLE.
TVO's owners include Finland's paper companies UPM and Stora Enso and Helsinki-based utility Fortum.
TVO CEO Jarmo Tanhua said the Finnish utility "welcomes the agreement which ensures that the… project continues to have the necessary financial, technical and human resources for the completion and successful start-up of the plant and also settles other outstanding issues".
"We very much look forward to working closely with our partners to fully implement this agreement and to promptly accomplish the several crucial project steps leading to the start of regular electricity production of the unit," said Tanhua.
Olkiluoto-3 reactor. Picture credit: Flickr
Related