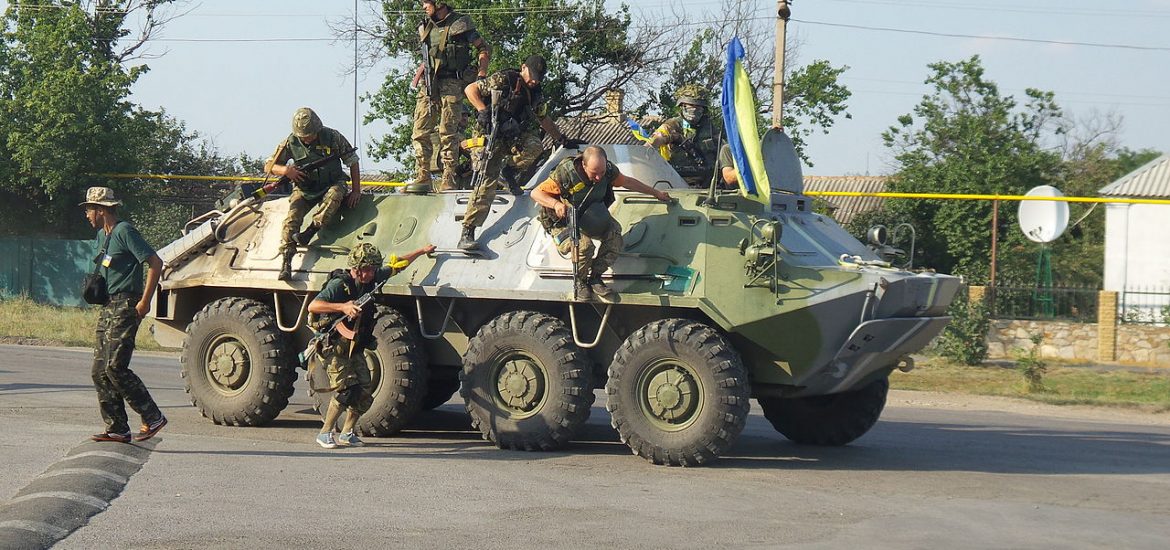 Gazprom's announcement to challenge the Stockholm Arbitration Court's preliminary ruling in the gas supply contract dispute with Ukraine's Naftogaz is not being withdrawn, according to Gazprom deputy chairman Alexander Medvedev, the Russian state-backed Interfax agency reported.
The dispute is a by-product of the worsening bilateral relations since Russia's annexation of Crimea and the start of Russian-backed separatist violence in eastern Ukraine's Donbass region (pictured), which has killed more than 10,000 people since 2014.
Gazprom filed an appeal with the Svea Court of Appeal in Sweden on November 7 against an interim ruling by the Arbitration Institute of the Stockholm Chamber of Commerce on a claim regarding the gas supply contract from January 2009 and the partial cancellation of the contract. The interim ruling was made on May 31 with the final ruling issued in late December.
In June 2014, Gazprom and Naftogaz lodged the multibillion-dollar claims against each other at the Stockholm arbitration court, which resolves international commercial disputes.
The Russian state broadcaster Tass reported that the court told Naftogaz to pay US$2.018 billion of overdue payments for gas supplies to Gazprom as well as interest of 0.03 per cent for each day of overdue payment. The court also obliged Naftogaz to import 5 billion cubic metres of Russian gas annually and pay for it.
Medvedev was quoted saying: "Yesterday, it was said that there would be no challenge. However, we are not withdrawing our appeal against the interlocutory judgement. Moreover, the issuing of a final ruling means the necessary adjustments will be made in the initial appeal based on the final decision taken."
He reportedly said claims that Gazprom would not appeal against the court's ruling after the pronouncement of the final decision were bogus.
Medvedev said any appeal did not concern the debt amount for gas confirmed by the Svea Appeals Court.
"We are submitting an appeal regarding the parts of the ruling with which we are not satisfied or not fully satisfied. But in relation to the debt amount, set by the court, we are expecting the Ukrainian side to comply with the ruling as soon as possible. In addition, the Ukrainian side accumulated fines and penalties of US$600,000 every day. They have so far not paid the amount awarded."
A Soviet-era BTR60 in eastern Ukraine. Picture credit: Wikimedia 
Related