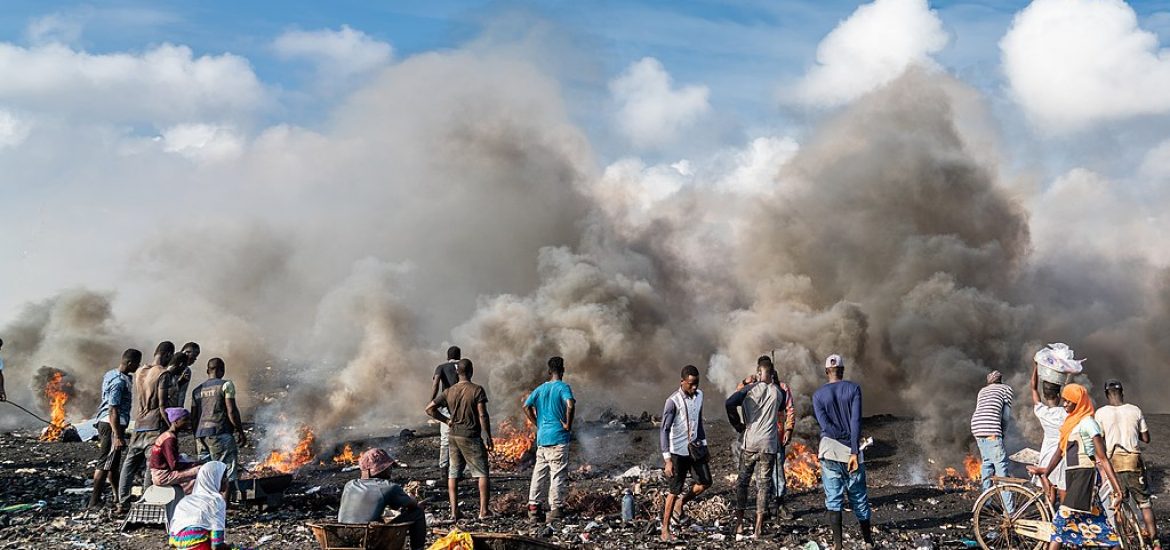 A vast oil field has been discovered in Ghana amid hopes that it will begin pumping within three years.
Ghanaian billionaire Kevin Okyere of Springfield Energy said the find had proven reserves of 1.5 billion barrels, double its predictions. 
There was also gas in the Tano Basin off Ghanaian coast said the company's founder,  who grew up with 27 siblings. 
Springfield was given the block in 2016 after it was relinquished by Kosmos, a US company that found nothing.
The firm has now more than doubled its discovered oil to 1.5 billion barrels and added 0.7 trillion cubic feet of gas.
Industry analysts said Ghana would need financial and technical partners to work the challenging deep-water field. 
Springfield, which was named after an area of Virginia where Okyere studied at university, said: "The current undiscovered potential of the block is estimated at over 3 billion barrels of oil and gas in multiple leads and prospects within various proven reservoir units.
"With this, Springfield has made history as the first independent Ghanaian and African energy company to drill in deepwater and find hydrocarbons."
Springfield is currently the operator and majority interest holder with 84 per cent of WCTP block 2 and state oil company GNPC holds the remaining interest.
The find makes Springfield the first independent Ghanaian firm to find proven reserves.
"We are so excited. This means increased opportunities to impact the lives of our people," Okyere said. "This means a very significant increase in Ghana's oil production, which will bring in funds for the government to improve infrastructure and fund social projects."
He promised community investment. "We are already helping 10,000 kids with our community investment programmes, giving them shoes, books and backpacks," Okyere, 39, told the Times. 
"We feed many on a daily basis and our health projects help people of all ages. We are trying to develop Ghana and we will be able to . . . touch so many more people's lives.
"We are looking forward to putting some of the profits into our projects that help change lives. This is a core part of what we do."
West Africa is predicted by the International Monetary Fund to be the fastest-growing region in the world during 2019 at 8.8 per cent, albeit from a low base. 
Ghana oil production is about 200,000 barrels per day, far behind Nigeria, Libya, Angola and Egypt. 
NJ Ayuk, chairman of the African Energy Chamber, told the media: "Springfield and Kevin Okyere represent the African spirit of defying insurmountable odds and sticking to it when everyone counts you out."
Ghana could benefit from investment. Picture credit: Wikimedia
Related